Behind the Scenes Jobs at a Trucking Company
by Pride Transport | Mar 15, 2023
Careers in trucking might seem pretty straightforward to the average person: have truck, will travel. For many of the industry's jobs, they wouldn't be wrong. Truck drivers are an essential and valued part of the trucking industry. Without drivers, there would be no such industry! But drivers alone can't keep everything running smoothly. Getting and keeping trucks on the road is a collaboration between many people with different skill sets.
There are several kinds of behind-the-scenes jobs that are vital to driver success. Whether you've been driving for a while and want to try something new or are looking for a way into the trucking industry, there are plenty of careers out there that don't involve driving.
Non-driving Jobs That Help Drivers
Everyone's main goal is to transport freight safely and efficiently. For drivers to do this, a whole lot of non-driving employees must do their jobs well, and it takes more moving parts than most people realize.
Non-driving jobs basically fall under two major categories: office and maintenance/repairs. Let's take a closer look at the career options in these areas.


Office Jobs
People with no experience in the trucking industry can find success in an office job for a shipping company. For example, billing clerks, accounting specialists, and other jobs focused on office administration require organizational skills and attention to detail, and you don't need truck-driving knowledge to do these jobs well.
See our Current Open Office Jobs Here
In other cases, having even a little bit of transportation experience can go a long way in non-driving roles. Recruiters are a good example of this. This role is especially important in today's industry, when finding and hiring qualified truck drivers has been a challenge. Former drivers who become recruiters can share their firsthand experience with interested applicants, which can help new drivers know what to expect and help to decrease turnover rates in the long run.
Previous driving experience is helpful for people who are interested in becoming trainers, too. Drivers need professional training before they can safely and confidently test their skills. Experienced truck drivers make excellent trainers because they can prepare trainees for whatever comes their way, especially those unusual or unexpected moments on the road.
Dispatchers also play a big role behind the scenes. Communication skills are essential in this job. The dispatcher must be able to relay information clearly and accurately to drivers while also tracking and recording incoming information. There is a lot to keep track of in a trucking operation, so organization is important, too.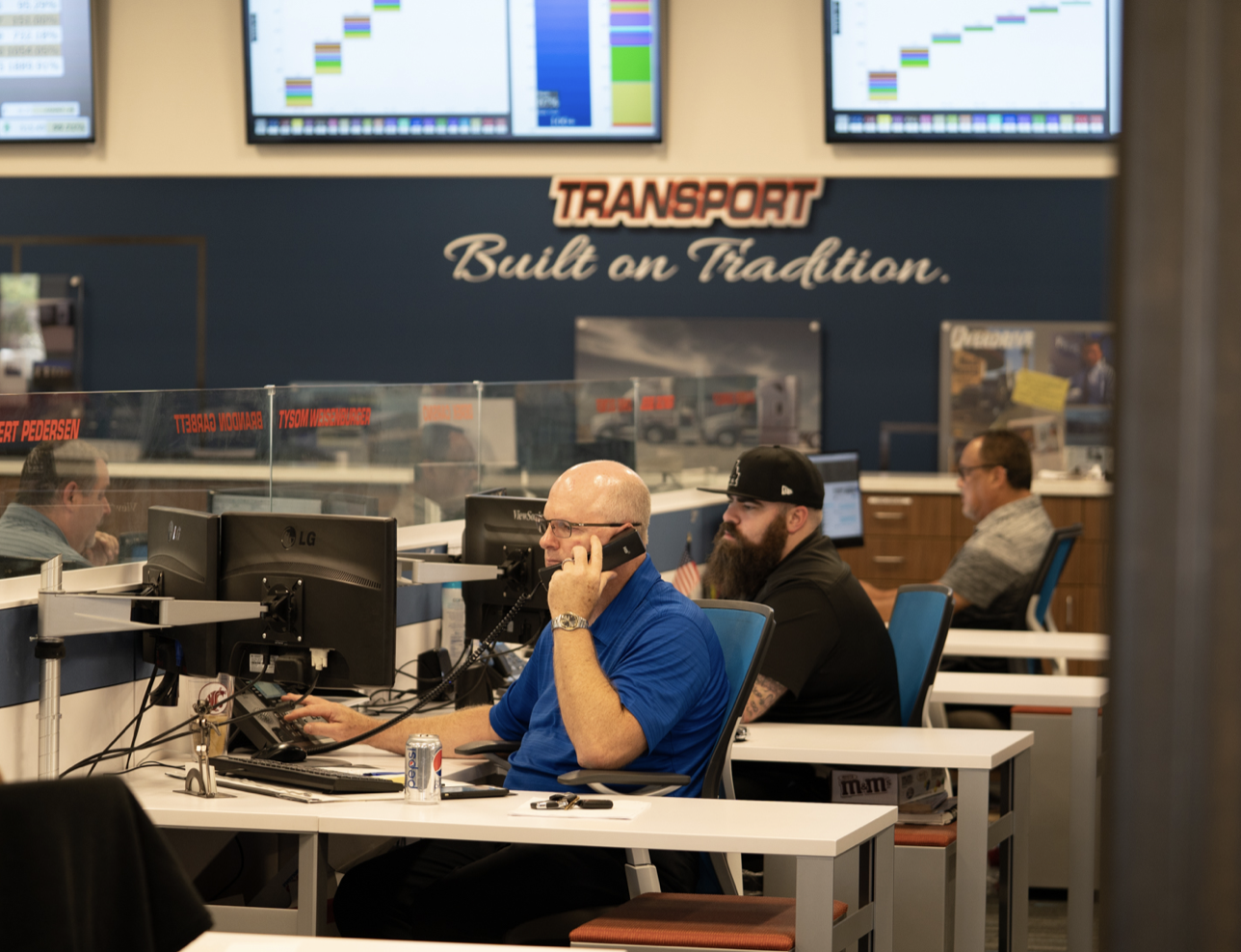 Maintenance Crews
Not every non-driving job is in an office setting. In fact, some of the most important jobs in the industry take place in the garage. Think about it: if the trucks aren't running right, or are considered unsafe, nobody can transport anything. Reliable and knowledgeable maintenance crews are a vital part of the industry, and there are plenty of opportunities to help repair and maintain equipment.


See our Current Open Maintenance Jobs Here
For example, Pride Transport currently has open positions for tractor alignment, inbound, and trailer technicians. (More on those in a minute.) Each of these positions has a unique set of responsibilities, but the goal is always the same: make sure every truck is safe to drive and ready for the long miles ahead. Truck drivers rely on maintenance crew members to keep every system operating correctly and to confirm that vehicles meet safety requirements.
Prior truck-driving experience goes a long way in this type of job. After all, drivers spend a lot of time with their trucks and learn the ins and outs of the vehicle! However, even people who are mechanically inclined yet lack truck-specific experience can succeed in the industry.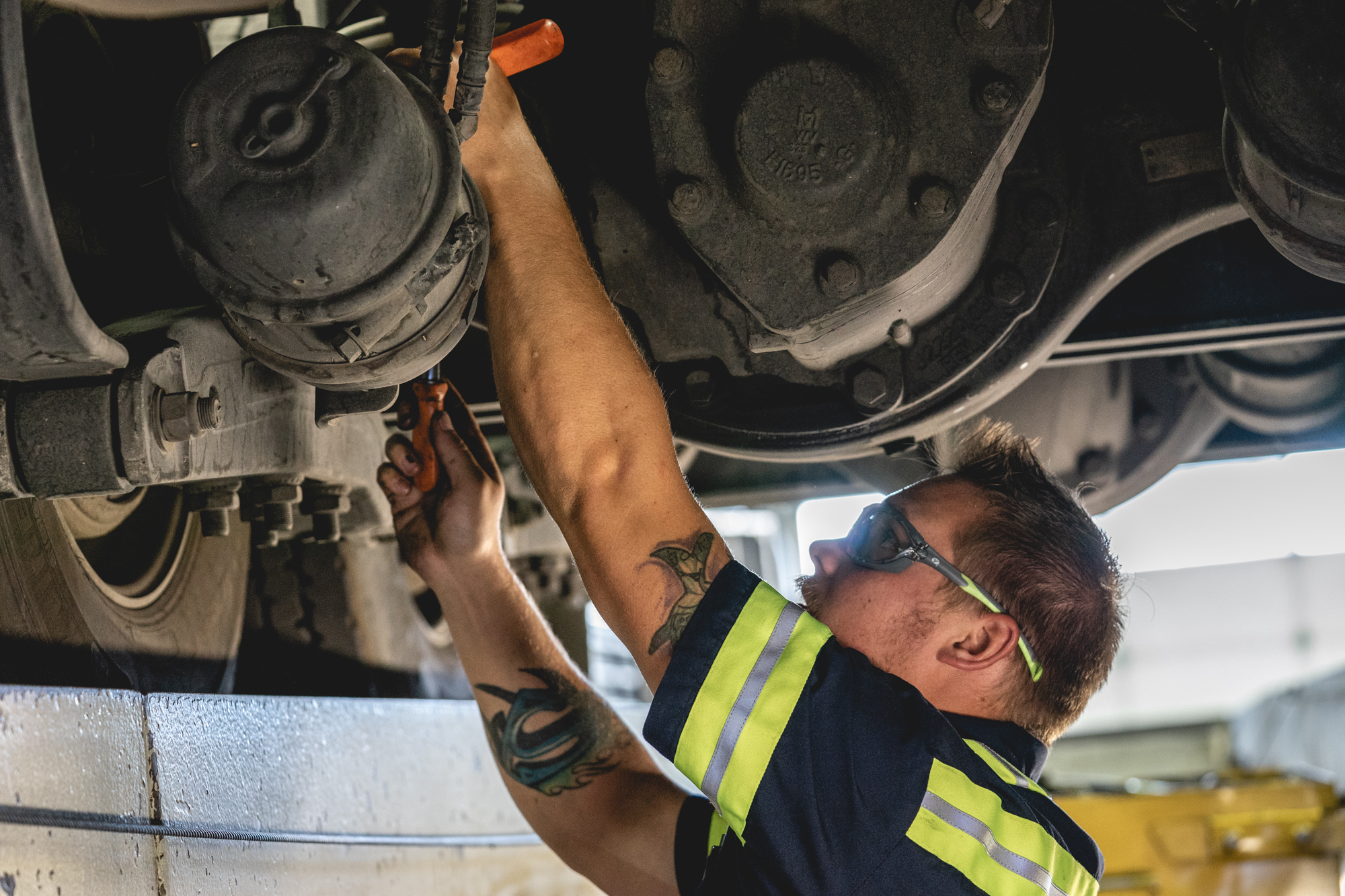 Typical Job Requirements and Qualifications
No two non-driving jobs are the same, and neither are the job requirements or qualifications. Some positions may require a high school diploma or GED, while hours of service or previous leadership experience are the preferred qualifications for other roles.
Office jobs in the trucking industry typically require some clerical or secretarial experience, but even demonstrating good communications skills and organizational skills counts for a lot. Transportation knowledge is also a good skill to have, but can be learned on the job with the right training. People interested in recruiter positions will benefit the most from having transportation experience.
For maintenance crew roles, experience working with heavy-duty equipment is highly preferred. Again, safety is extremely important, and the more a maintenance crew member knows about transportation vehicles going into the role, the better equipped they'll be to ensure a safe and operable fleet.


Non-Driving Jobs at Pride Transport
At Pride Transport, we're always looking for enthusiastic and skilled applicants for driving and non-driving jobs. To give you an idea of what goes on behind the scenes, we'll go over some of our current job openings.


Recruiting/Operations
Driver recruiter. In this role, transportation knowledge is key. Potential drivers will probably have questions about what it's really like to work in the trucking industry, and a driver recruiter is the first point of contact responsible for fielding these questions. Team-building and communication skills are highly valued, too.
Night support. The night support role is part of our operations team. They are responsible for relaying accurate information to customers and drivers after hours. Because of this, previous customer service experience is required, and a familiarity with transportation is also important.
Weekend operations support has a few more specific requirements than night support. While people in either job must communicate with drivers, weekend operations support staff must also have:
Two years of experience dispatching OTR fleets

Working knowledge of all federal, state, and local transportation laws and regulations

Shop
Safety is crucial in this industry, which is why non-driving jobs in our shop require knowledge of heavy-duty equipment as well as transportation. While the actual responsibilities vary from job to job, our commitment to ensuring vehicle safety doesn't.
Inbound technician. People in this role are responsible for performing thorough post-trip inspections and accurately fueling equipment.
Tractor alignment technician. This technician completes corrective maintenance on tractors and also fixes vital systems, including:
Air

Brakes

Electrical and charging

Coupling

Drive train

Suspension

Chassis

Mobile communications



Trailer technician. Some of our shop roles include additional training, and trailer technician is one of those roles. This person performs preventative repairs on trailers and makes sure equipment stays in great shape through careful and regular inspection.
–
To learn more about careers at Pride Transport, check out our non-driving jobs page, driver jobs page, or contact us directly!