The Importance of Safety Training for Truck Drivers
by Pride Transport | May 19, 2023
Safety training is an important part of a truck driving career. It makes you safer on the roads and prevents serious collisions and accidents that might happen otherwise. While federal laws are in place to require training of all truck drivers, the specifics aren't necessarily the same for everyone across the country.
Check with your employer to see what you need to stay in compliance in your state and your job's unique set of responsibilities.
In the meantime, here's more information about safety training and why it's so important.


Safety Training Keeps You and Others Safe
Safety training is necessary:
For your own safety

For the safety of those around you

For companies and individuals to stay in compliance with federal and state regulations

To minimize the risk of liability in the case of a collision
Safety training is worth your time. When you aren't educated in how to drive, you're at a greater risk of being involved in a serious, potentially life-changing collision. Your company could fall out of compliance if you don't get the right training, which could lead to fines, court dates, and other expenses.
Additionally, if you do get into a crash, your company could end up paying higher insurance premiums and have to take ownership of the cost of repairs to fleet vehicles. All of these risks are minimized when drivers have the appropriate training.


There Are Consequences to Unsafe Driving
There are risks that come with driving without the right training. Without the correct training, it's more likely to take part in unsafe driving practices, leading to collisions on your trucking record. Those crashes may also lead to serious injuries to yourself or others.
Crashes cause more than just physical injuries or damage to your truck. In fact, you could see several serious consequences, including:
Damage to your resume because you don't have a clean driving record

Probationary periods at work (or other consequences handed down by your employer)

Mental health impacts from the collision, such as post-traumatic stress disorder
Fortunately, going through training can help reduce the likelihood of collisions through safe driving practices.


Focusing on Safety Training
The right safety training could be the difference between a serious crash and making it from Point A to Point B safely. Fortunately, the Department of Transportation and Federal Highway Traffic Safety Administration both provide detailed information on the training they expect drivers to undergo and how often that education should be refreshed.
There are several kinds of safety training available for truck drivers. You should receive this training to make sure you're the safest driver possible. Some possible courses you might have to take include:
Defensive driving courses

Hazard awareness courses

Emergency response protocol training
You may also need to take annual training to keep your qualifications depending on which ones you currently maintain. For example, DOT hazmat security training is an annual training requirement.
Keeping in Compliance at Pride


At Pride Transport, we require brand new drivers (Class A CDL holders) and those who have been away from the industry for an extended period of time to take full training with our company. The program requires 300 hours of training in two phases. The first is 100 hours with a trainer in the truck. (It normally takes two weeks to complete this requirement.) The second includes the remaining drive hours to be spent on solo and team driving.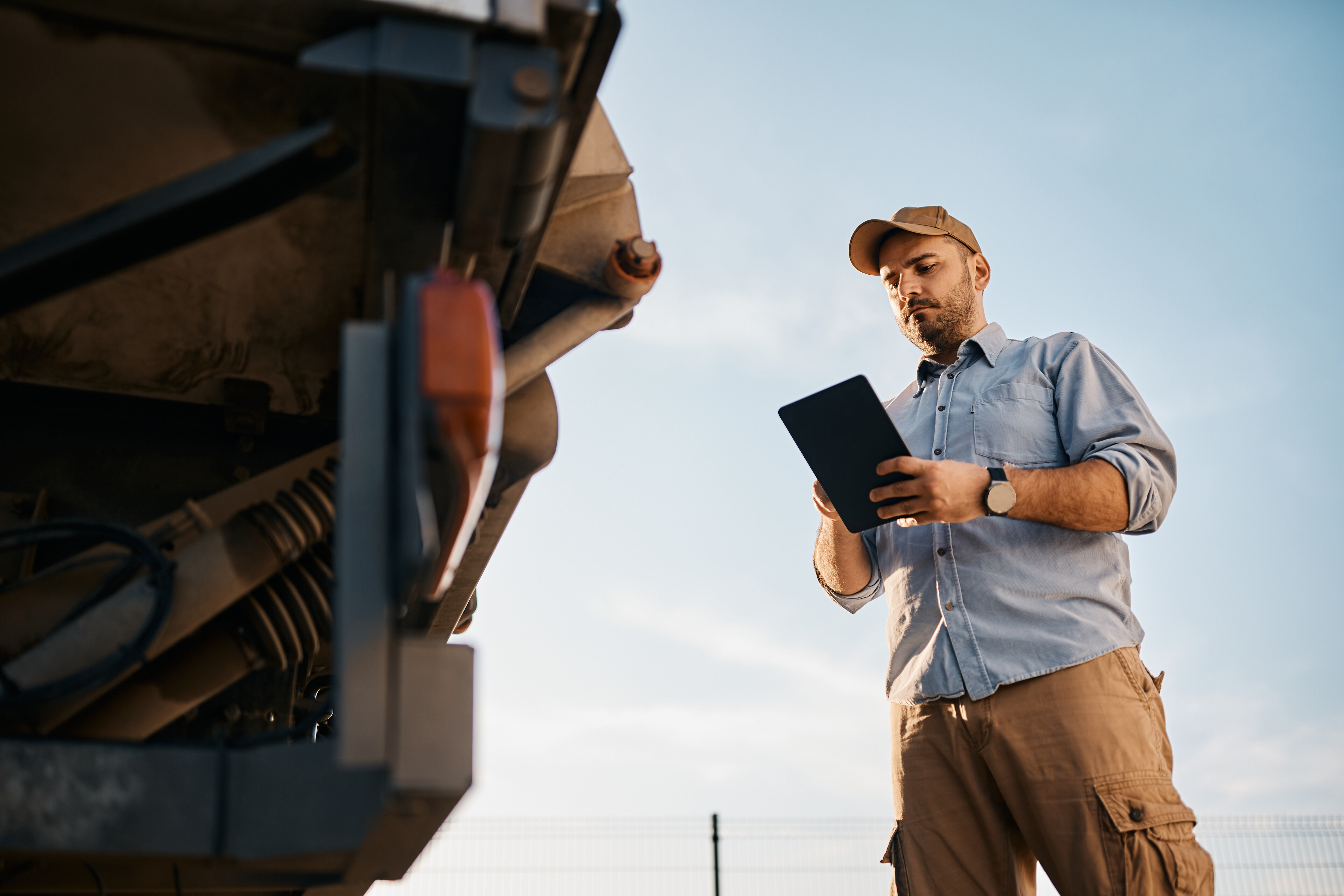 The Importance of Ongoing Training and Support
Whether you're new to the industry or have been driving for a while, it is important to complete ongoing safety training and have the support you need from your company to be as safe as possible on the road. Some of the ongoing safety training you may take part in include:
Refresher courses, such as winter driving safety courses

Independent coaching with a trainer familiar with difficult driving situations
Drivers should also look for or receive ongoing feedback on their driving from their companies. They should be informed if they've been speeding or if dangerous behaviors have been reported so they can get further training to be safer.
Finally, for safe drivers, companies should spend time on recognition. Drivers need to know when they're doing everything right, so they keep up the great work. Continuously using feedback and requiring ongoing safety training can contribute to a positive safety culture within a company. When all drivers understand the risks and what's expected of them, safety can become a priority.
Complying With Federal Regulations
Federal regulations can vary based on your specific qualifications and intentions in your career. However, all nonexempt entry-level drivers must complete Entry Level Driver Training (ELDT) as well as:
Hours of Service and fatigue training

Health and wellness training

Training on whistleblower protections
Entry Level Driver Training (ELDT) must be completed with a registered training provider. Then, the entry-level driver will need to take a CDL skills and knowledge test. This training is also required for anyone who is upgrading their existing Class B CDL to a Class A CDL or for those getting their passenger (P), hazardous materials (H), or school bus (S) endorsement for the first time.
Keep in mind that the ELDT training requirements have been waived in some states where CDL skills tests are not required. Full details are available here.
Complying With Pride
Even without an ELDT requirement, drivers must also meet the requirements of the federal driver qualifications, such as not having a previously suspended driver's license. States may have their own state-specific training requirements that you need to complete, too, which is why all entry-level drivers at Pride go through full training to meet federal and state requirements. The exact training that a driver will go through depends on how much experience they have.
For example, if you are a driver with over three years of experience (not including past training, old OTR, or local OTR), then we require 150 hours of driving training through our company. The program, EVAL 2, normally takes three weeks and pays $500 weekly.
For those with less experience (three to six months), the course EVAL 1 is the right choice. The program requires 50 driving hours over the course of a week or so. Drivers are paid $700 per week and complete the course on the evaluator's truck.
Full training is available for new Class A CDL holders or anyone who hasn't been in the industry in the last three years. If this describes you, then we'll require you to complete 300 drive hours before we assign you to your own truck.
Start Your Career With Pride
At Pride Transport, we take safety seriously. We want all of our drivers to be and stay safe on the roads, so they can get home safely. Ready to learn more about working with us? Check out our website for more information.