Compliance in the Trucking Industry
by Pride Transport | May 24, 2023
Prioritizing safety on the job should be a no-brainer for trucking industry employees. Regulations apply to all parts of the business of driving, from company owners to those behind the wheel to even the trucks themselves. All of these regulations have one thing in common: reducing crashes to increase everyone's safety on the road.
Since their careers take them far and wide, truck drivers are subject to regulations set in place by many different governing boards. Not only does the Federal Motor Carrier Safety Administration (whose mission statement is literally "Improving the safety of commercial motor vehicles") seek to educate and set standards in place for drivers, but federal and state Department of Transportation (DOT) officials check to make sure drivers and administrators alike are staying on top of constantly changing safety suggestions.
Keeping up with all of the regulations can be tricky, especially given how frequently they're altered and the subtle differences between state rules. But trust us — it's worth staying informed.
Setting Standards for Your Safety
Regulations in the trucking industry are mandated and overseen by several different organizations. There are three main agencies that issue rules for trucking companies and drivers.
The Department of Transportation (DOT).

This federal authority

works with the FMCSA (which is one of its branches) to create and uphold safety programs for all drivers and encourage emergency preparedness, as well as streamline how Americans use their roadways.
The Federal Motor Carrier Safety Administration (FMCSA). This organization develops regulations that consider the safety and efficiency of commercial vehicles, like the large trucks and buses we see on the road every day. They aim to educate carriers and the public about (and enforce!) ways to reduce crashes and large vehicle-related fatalities. Its safety compliance program, Compliance, Safety, Accountability (or CSA), uses the Safety Measurement System (SMS) to analyze data to help companies struggling with compliance troubleshoot their issues.



National Highway Traffic Safety Administration (NHTSA). Another brand of the DOT, the NHTSA works with state and national law enforcement agencies to advance technology and educational efforts so all drivers (including non-commercial vehicle operators) can feel safe on American roadways.

When trucks are being loaded and unloaded, another government agency might come into play.
Occupational Safety and Health Administration (OSHA).

While DOT regulations serve as safety standards for trucks out on the roads,

OSHA

, a Department of Labor agency, monitors the safety and general wellbeing of trucking industry employees at warehouses and retail locations.
Federal Motor Carrier Safety Regulations (FMCSRs) generally exist to help carriers stay on top of industry laws and increase the safety of their employees and the drivers they encounter while out on the road. These regulations cover many areas of the trucking industry, including:
Drug and alcohol use and testing.

The DOT requires carriers to

implement substance testing of all their safety-sensitive transportation employees to ensure no one is driving under the influence and putting themselves (and others) at risk on the road.
Hazardous materials transport.

There are rules in place to protect the health of those who might come into contact with potentially dangerous substances.
Hours-of-Service (HOS) limitations.

The FMCSA carefully monitors how many hours at a time drivers are behind the wheel, and requires them to get an appropriate amount of rest between shifts. Driving while fatigued can be just as dangerous as driving under the influence!
CDL requirements.

When they are hired, drivers generally need to have proven their ability to safely operate a motor vehicle via a commercial drivers license, which is earned after completing a road test and showing proof of in-classroom coursework.
Employee health standards.

The FMCSA has a whole

Medical Program Division dedicated to making sure drivers are physically healthy enough to perform their jobs safely.
When in doubt, consult the FMCSA, which offers guidance on many other topics for motor carrier owners and operators.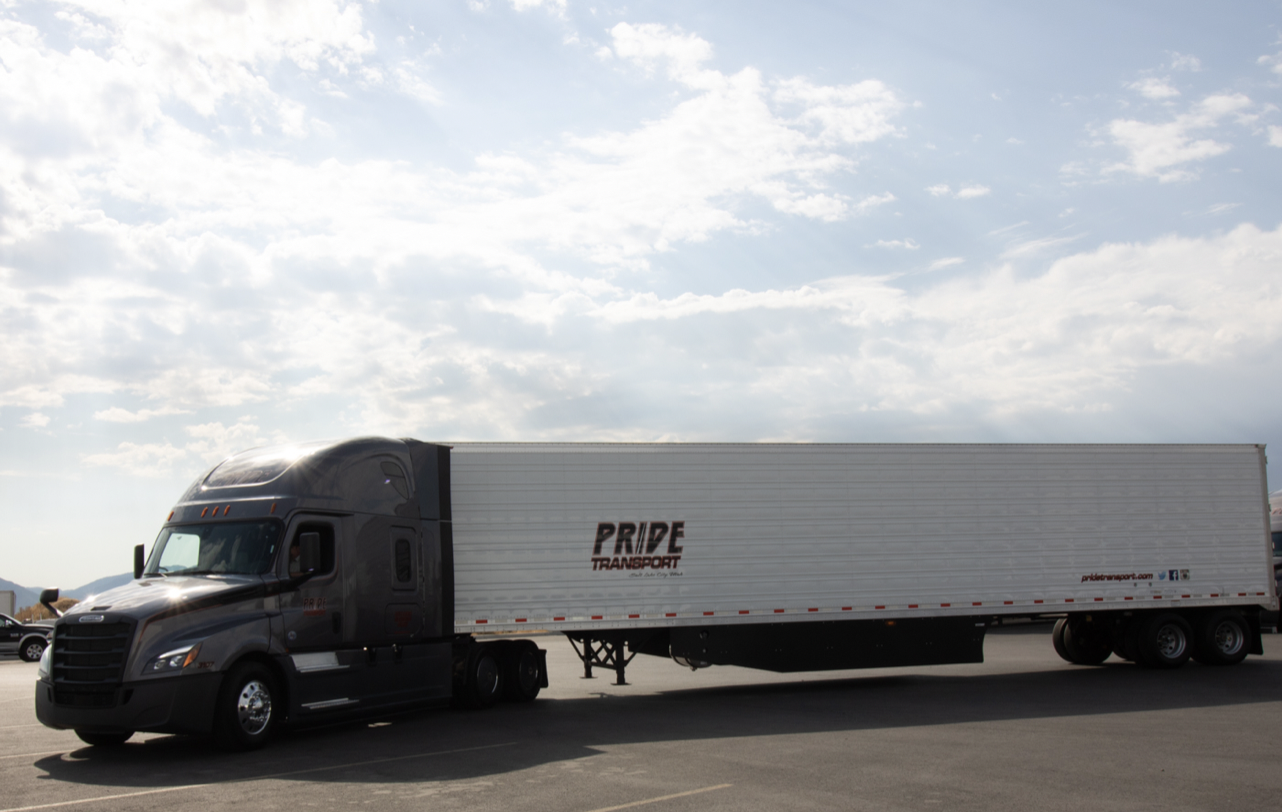 The Consequences of Noncompliance
If you're an owner and/or operator of a commercial vehicle, educating yourself on all of these rules and regulations is crucial. When you maintain compliance, you not only increase your own safety as a driver, but you also help protect passersby on the road and help improve your efficiency. Your commitment to safety and efficiency also helps you provide customers with better service overall, which can have a positive impact on your customer retention and word-of-mouth advertising.
The DOT is largely responsible for checking to make sure truck drivers (and their companies, of course) are in compliance. Compliance simply means that you are considering all of the legalities of the industry and making sure your responsibilities (and vehicle!) stick to them. Failing to comply with the many trucking industry regulations, also known as "noncompliance," can result in fines and penalties and could even cause you to lose operating authority.
The consequences of getting a ticket from the DOT will vary depending on your violation. For example, an HOS violation will simply require the driver to stop driving until they have spent enough time resting between shifts. However, a failed drug test immediately requires a driver to cease working and receive treatment before returning to work.
Penalties for drivers can be different than those for carriers. If a carrier has a history of its drivers being cited for violations or frequently operates vehicles that do not meet DOT inspection standards, they may be fined and required to submit a plan to correct their violations. If this becomes a repeat issue, a carrier risks being shut down.
Safety Training and Education at Pride
At Pride, we recognize that DOT regulations for truck drivers and carriers alike are put in place to keep everyone on the road safe. We expect our drivers to undergo regular safety training and we even reward our drivers with bonuses for clean DOT inspections.
Our safety monitoring programs include state-of-the-art technology like outward-facing event recorders so we can review our fleet's performance. We also partner with the Smith System Driver Improvement Institute to give our drivers access to professional training online.
Professional drivers commonly have a goal of driving one million miles, but at Pride, we take it a step further: Our drivers strive to drive one million safe miles! We have 64 drivers who have reached this milestone, with another 15 drivers at the halfway point already.

Interested in hitting this major milestone yourself? Check out our job openings and commit to driving with Pride.