9 Ways to Track Your Trucking Travels
by Pride Transport | May 08, 2023
One of the best parts of a career on the road is getting to see so much of our great nation. Think of driving a truck as an excuse to travel. Not only do you get to explore more of your home region, but you get paid to explore other areas, too!
Since you'll certainly rack up the miles as a truck driver, you might consider documenting your travels. There are plenty of fun ways you can keep track of all the places you've been, and picking up some souvenirs or finding a unique way to visualize your routes will help you share your adventures with loved ones. Whatever you collect, your future self will thank you for commemorating your journeys.
Collect stickers. Since many places sell (or give away!) high-quality stickers now, this is an easy and colorful way to show off your favorite spots. Put stickers from your favorite ski town or coffee shop on a notebook, cooler, laptop, or water bottle. If you feel comfortable with it, you can even put thick vinyl stickers directly in or on your truck. You can also collect bumper magnets and they even look great on mini fridges, too!


Send unique postcards to friends and family.

It's always fun to get snail mail! Handwriting a note to a loved one can be a really special way to stay in touch while you're out and about. As you head into new cities or states while criss-crossing the country, try to find the most unique postcards or greeting cards you can. If you find an especially flat souvenir, like a bookmark or a small art print, consider stuffing it in an envelope and sending it to your kids (or any family family, of course) as a fun gift for them to open! Remember to keep stamps in your truck so you can put them in a mailbox somewhere along your route.
Film vlogs for YouTube or TikTok (or just yourself).

Truck drivers are basically the original travel influencers. If you're at all tech savvy or interested in learning more about making videos, you might enjoy filming daily or weekly vlogs about your travels. Try recording a day-in-the-life video, or a tour of your truck cab. If you're more interested in short-form content, stitch together some video snippets from scenic locations you've visited to make a highlight reel of a trip, or film a dance or comedy sketch with your truck in the background. Think about the content that entertains you and try to make your own version of it. Make sure to only record when your vehicle is in park!
Write about your adventures in trucking in a journal.

Probably the simplest way to recall all the places you've been is simply writing a list or a journal entry about each place! Nothing beats a good old fashioned pen-to-paper session. You might even consider sketching scenes from your travels. Include as many details as possible — what you liked about a place, what you didn't, where you ate, what you did, and where you parked or what hotel you stayed in. Who knows? Someone might ask you for recommendations someday, and you'll have them all ready to go!
Track your truck's travels on a scratch map.

Getting a cool map to mark off places you've traveled serves two purposes: 1) It helps you visualize the distance you've traveled around the country; and 2) It can double as decor! Consider

this gold-foiled scratch map

that lets you uncover each state after you pass through it, or snag

this wooden map

and insert push pins on each of the landmarks that you've seen on your routes!
Better yet, make your own map.

If there is a route you've particularly enjoyed driving, why not commemorate it?

Atlas.co

is a website that allows users to create custom travel maps. All you have to do is add the places you'd like on it, stylize the map with your favorite colors and desired level of geographic or road detail, and purchase! You can either print it out yourself at home or order it to come in a custom frame.
Collect National Park patches.

The United States has 63 national parks (and 360 other federally protected parks). Chances are, you'll drive by one at some point on your travels. If you have some downtime, each and every site is worth exploring. National park enthusiasts tend to buy something at each one they visit, like

patches

. Why not start your own collection?
Pick a mug at every pit stop.

This might not be the most space-effective way to track your travels, but coffee lovers might have fun picking out a mug in each state or major city they visit. Grab one at a cute local shop you love, or snag a "Been There" mug from each "destination" Starbucks you visit. If you're interested in a consumable collectible, pick up bags of coffee beans at different roasteries you drive by.
Take all the pictures. Whether you snap them on a film camera or on your iPhone, taking pictures can be a wonderful way to keep track of everywhere you've traveled while trucking. You can compile print copies into a photo album or put them in frames to hang on your wall.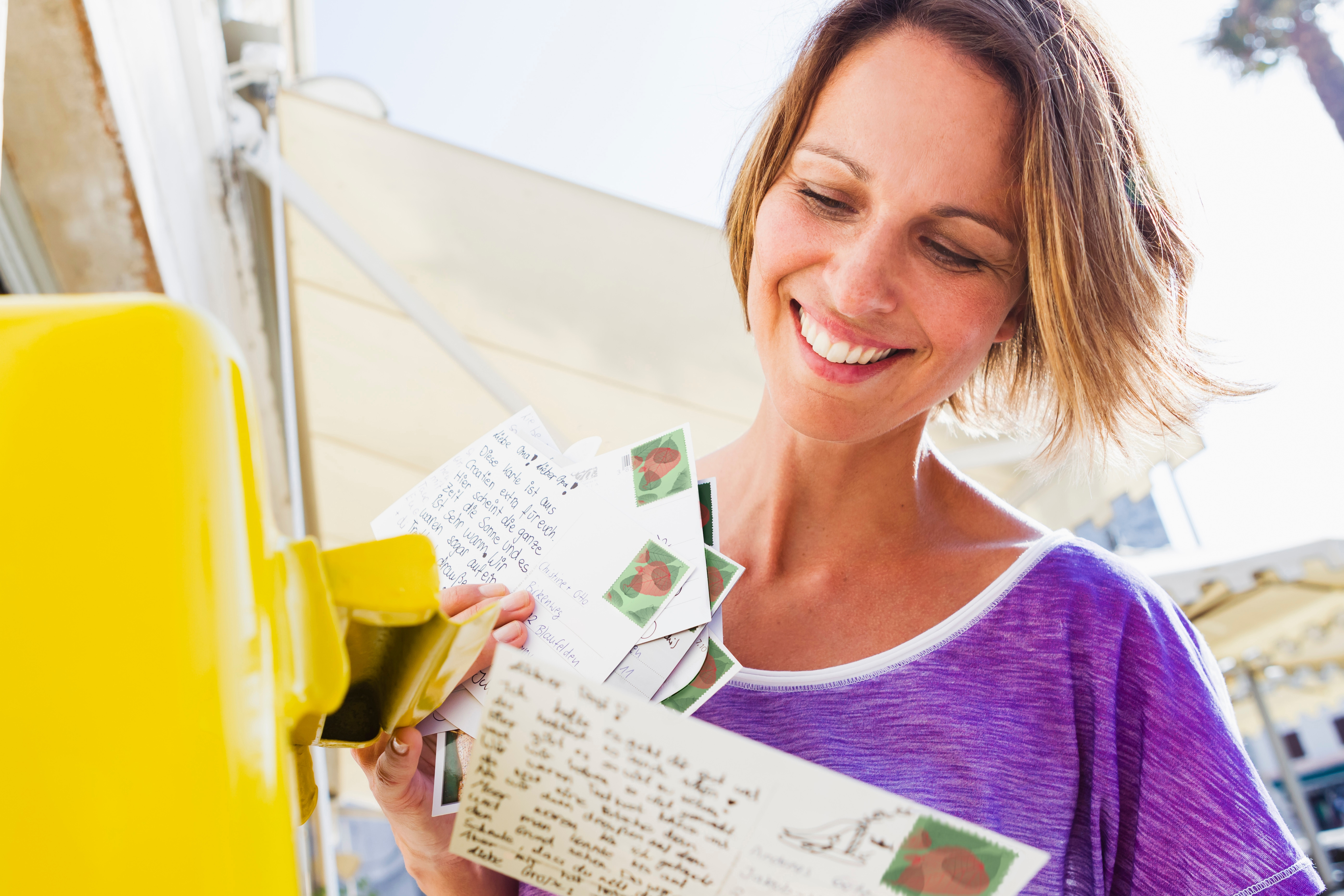 If none of these ways of tracking your travels appeals to you, think about what you already collect or what you'd actually use. Maybe you have a snow globe or tree ornament collection, or know you'll wear baseball caps or tee shirts. Pick some up on the road! You never know what sort of trinket might catch your eye in a gift shop somewhere.
And keep in mind: a souvenir doesn't have to just be for you! If there's a kid or avid collector in your life, you might just make their day by bringing something home from your trip.
–
If you're looking to see even more of the United States, Pride Transport is hiring! We have openings across the country, whether you want to stay in your own state or are looking for an excuse to move your home base. Browse our job openings to learn more about how you can spend more time exploring.