How Long Does it Take to Get a CDL in Utah?
by Pride Transport | Sep 15, 2022
Are you interested in starting a career as a truck driver in Utah? In doing your research to see if the job is right for you, you're probably wondering what the requirements and training are. One of the biggest questions for many prospective drivers is how long it will take to get their commercial drivers license (known as a CDL) so that they can have a realistic timeline for hitting the road.
Earning a CDL is a multi-step process that is closely regulated by the state of Utah, for obvious safety reasons. While there aren't shortcuts or fast tracks, we can help you understand the requirements and process so that you'll know what to expect on your path to becoming a commercial truck driver and can move through each step as efficiently as possible.

First, know that there are some requirements you'll need to meet before you actually start earning your CDL. Utah CDL applicants must, according to the Utah Department of Transportation, fulfill a few obligations.
Present a current driver's license, valid for over 1 year.

Provide a current DOT medical card, which is administered upon passing a physical from a licensed medical examiner.

Present original or certified copies showing proof of identity.

Give a full social security number.

Provide two documents to prove Utah residence, if it is different from the address on current Utah record.

Give evidence of name change, if applicable.

Have one year of driving experience (that's a Class D license).
If CDL applicants are under 21 years old they are restricted to driving in-state only, and aren't able to apply for hazardous materials, passenger, or school bus endorsements. Applicants must pass written knowledge tests, depending on the class of CDL they're applying for.


How Long Does it Take to Get a CDL in Utah?
Once you meet the above requirements, you'll join a CDL training program. Programs vary in length from two weeks to six months in Utah; however, many advertise a finishing time between 4-6 weeks.
Still interested in getting your CDL in Utah? In this article we'll outline the two different exams that are part of earning a CDL, as well as the endorsements and other details that you should be aware of as you pursue your license. The time commitment for prospective commercial drivers is all about preparation. While truck driving schools and training programs can vary in length, great training and study habits will certainly help you pass your exams faster!
Preparing for the CDL Knowledge Test
Once you qualify to pursue a CDL in Utah, your first step is to pass the CDL General Written Knowledge Test. All CDL written exams are closed-book, multiple-choice questions and need to be passed with a score of at least 80%. There are three exams in the core testing for a CDL in Utah. All of these tests are included in your $52.00 license application fee. You can take each test two times. If you need to take the test more than two times, you must pay an additional test fee of $26.00.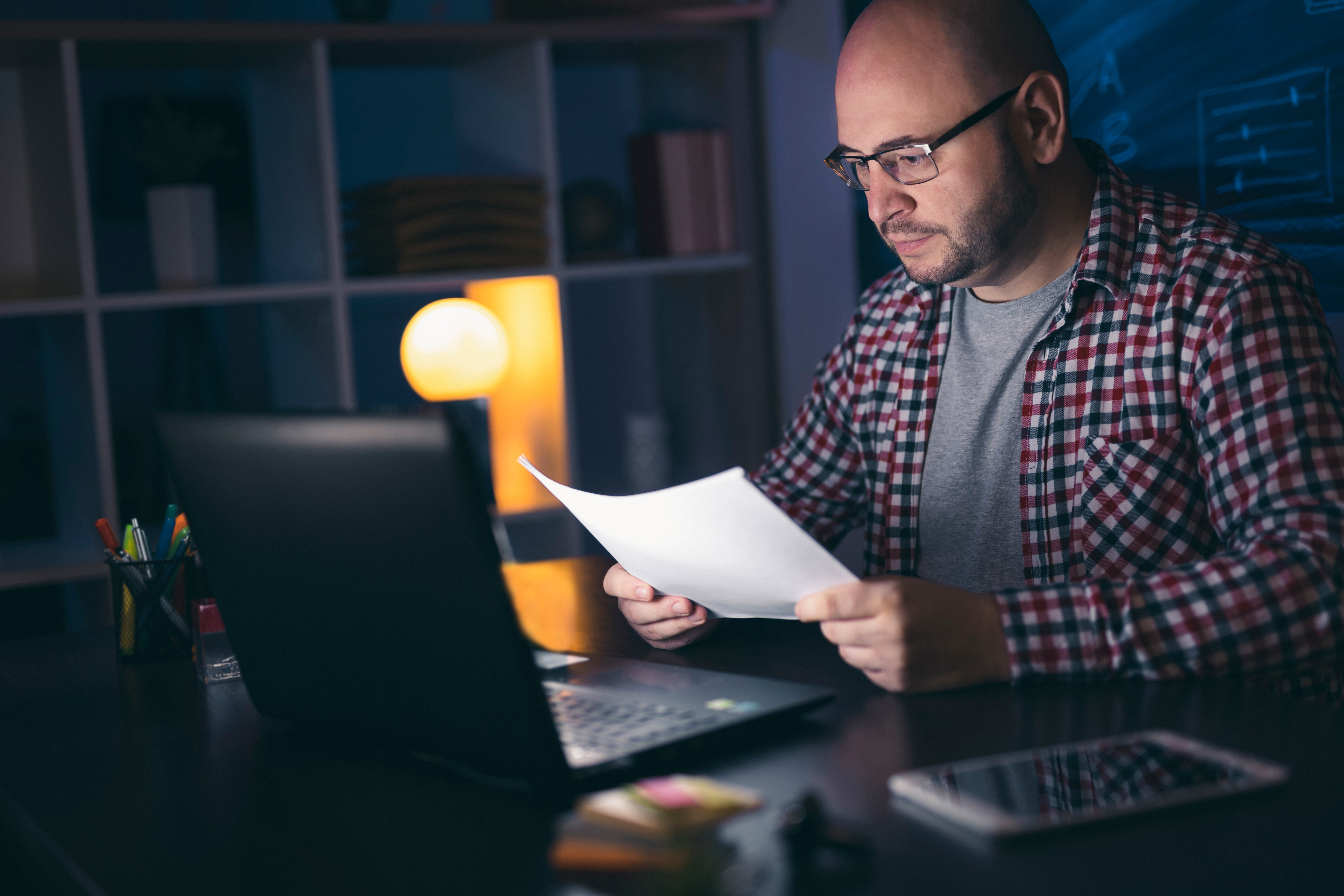 The CDL Knowledge Tests in Utah are:
General Written Knowledge

. For all applicants, Class A, B, and C CDL. This test covers general trucking knowledge, driving safety, transporting cargo, and how to perform a pre-trip inspection. The test has 50 multiple choice questions. When you pass this test you are able to get a commercial learner's permit (CLP) which will be valid for six months.

Combination Exam.

For applicants who want a Class A CDL, this test is about combination vehicles like a tractor and trailer. The exam has 30 multiple choice questions.

Air Brakes.

This exam is optional, available to applicants for a Class A, B, or C who want to qualify to drive vehicles with air brakes. If drivers opt out of this test then they will have an 'L' restriction, meaning they can only drive commercial vehicles that do not have air brakes. The test has 20 multiple choice questions.
None of the truck driving exams are very long, but they do require training and study to be successful. The amount of study time will depend on the driver, but a good place to start is the Utah CDL Driver Manual.
You can study the Utah CDL Driver Manual here.
What is the CDL Road Test?
Like a regular driver's license, a CDL also includes a practical exam. The CDL Road Test has three parts, designed to make sure that a driver knows how to prepare for the road and drive safely. The parts of the exam in Utah are:
Pre-Trip Exam.

Truck drivers are responsible to determine if a vehicle is safe to drive. The pre-trip test includes the driver inspecting their vehicle, including the engine, trailer, lights, safety equipment, and the interior cab equipment.

Basic Skills Test.

Similar to a close-course driving exam for a Class D license, this test checks three skills: straight line backing, an offset backing left or right, and either a sight side parallel park or conventional parallel park or alley dock.

Road Test.

The road test is designed to show drivers are capable of safely navigating traffic. This exam takes you out on the open road and gives you specific maneuvers to complete.
Utah CDL Road Tests are graded on a points system, where points are assigned to mistakes and errors. If you're testing with the Utah Driver License Division you must provide your own vehicle that is registered and road-ready. There are also third party testing administrators, some of them will provide a vehicle for you to take your exam.
Similar to the written exam, preparation is critical to passing the practical truck driving exams. The better your preparation is, the less likely it is that you'll spend time and money taking the test more than once.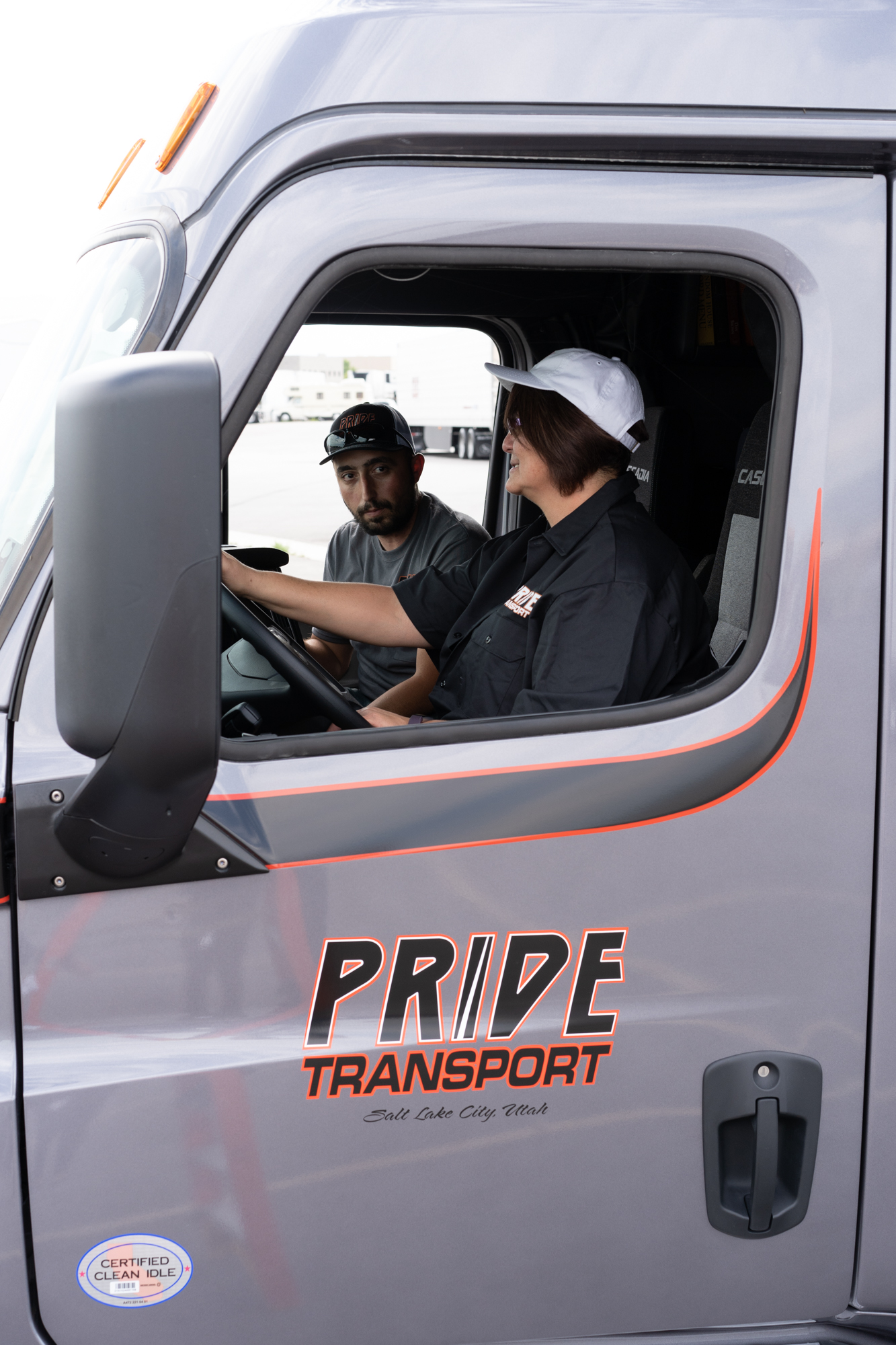 Endorsements and CDLs Across State Lines
Endorsements are optional, but can give commercial truck drivers more opportunities in their careers. Utah offers endorsements for:
Passenger (P)

School Bus (S)

Tank Vehicle (N)

Double and Triple Trailers (T)

Hazardous Materials (H)

Combination Hazardous Materials and Tank Vehicle (X)
Drivers should also remember that CDL requirements and restrictions are different across states. Check Federal Department of Transportation CDL guidelines if you're interested in interstate travel.
Ready to join Utah truck drivers? Learn more about how Pride Transport supports their drivers as they grow their careers.