What's Different About a Class A CDL and a Class B CDL?
by Pride Transport | Apr 24, 2023
If you're considering truck driving as a career, then one of the things you'll have to do is get your commercial driver's license (CDL). A CDL is required if you want to drive commercial vehicles, whether you're in the driver's seat of a bus, semi-truck, dump truck, or another kind of vehicle.
This specialty license is required because you need specialized skills and knowledge to operate commercial vehicles safely. There is additional training involved too, and you may need to pass tests for any specific endorsements you want to get.
In this career, you'll start off with your commercial learner's permit, or CLP. Then, once you pass your tests, you can get your CDL.
There are three types of CDLs. The first is a Class A CDL, and the second is a Class B CDL. These are the two types of licenses that you'll want to consider if you plan to drive an 18-wheeler or other kind of semi-truck.
The third type, Class C, is only for a few smaller vehicles like passenger vans or small HazMat vehicles so it won't be covered here.
What Is a Class A CDL?
If you are interested in truck driving as a career, then one of the licenses you may want to get is a Class A CDL. A Class A CDL is a commercial license that allows you to drive combination vehicles. These vehicles have a gross combination weight rating, or GVWR, of 26,001 pounds or more. The one restriction is that the towed vehicle needs to be heavier than 10,001 pounds.
A Class A CDL is more generally called a "universal" CDL. As the nickname suggests, with this license, you can drive almost anything! Additionally, you'll gain the most opportunities by having this CDL, since it means you can take on so many varied kinds of work.
With this kind of license, you'll be able to drive a number of commercial vehicles including:


Tractor trailers

Livestock carriers

Flatbeds

Tank vehicles
This license may let you drive some Class B or C vehicles too, if you get the right endorsements. For example, you may need to take a test for:
Hazardous materials (H endorsement)

School bus transport (S endorsement)

Tanker vehicles (N endorsement)

Double and triples (T endorsement)
If you want to work while driving an 18-wheeler at Pride, then we do require you to have a Class A CDL before you get behind the wheel. It benefits you to have this license anyway, since it will give you the most opportunities to drive a range of routes and load types.



What Is a Class B CDL?
Class B CDLs are better for smaller vehicles and rigs that are anywhere from 26,001 pounds or more with no trailer attached. The towing capacity is limited to no more than 10,000 pounds if you do want to attach a trailer.
Some of the vehicles you might drive with a CDL include:


Buses

Segmented buses

Some tractor trailers

Garbage trucks

Dump trucks

Straight trucks
Class B licenses are good in that you may be able to drive Class C vehicles, too, if you get endorsed to do so. Some common endorsements for Class B CDL holders include:
H endorsements

N endorsements

S endorsements

X endorsements (for tankers and hazardous materials)

P endorsements (to carry passengers)
It's important to note that people with Class B licenses are only allowed to drive in the state where they obtained their licenses. With that in mind, you can still get this license at 18 and begin working in the field. You may need to work on shorter state routes or within the local area until you turn 21. Then, you can seek your Class A CDL if you want to start going longer distances or intend to drive a different vehicle.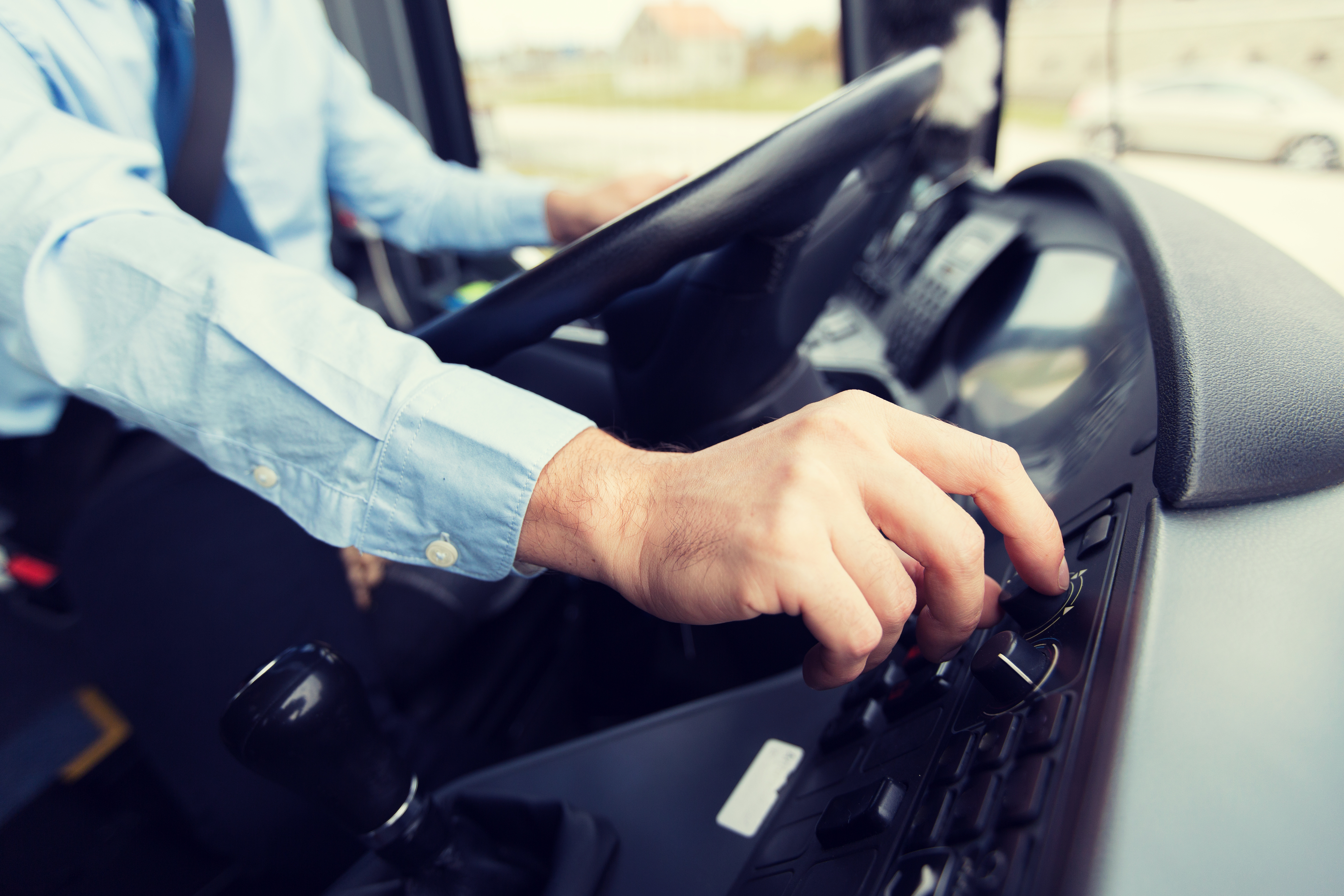 What Should You Expect When Looking for a Job?
Now that you know more about each type of license, your question is probably, "So which one should I get?"
While many people want to get started in their careers as soon as possible, you should know that getting your Class A CDL at 18 may not be as beneficial for you as you'd hope. There are federal regulations that prohibit those under 21 from driving across state lines, which means your Class A CDL could only be used in your home state or the state where you plan to work.
Additionally, most companies, as a result of federal regulations, won't hire anyone between the ages of 18 to 20 when they need an employee with a Class A CDL. However, they may hire someone with a Class B license, which is also available at the age of 18. If you plan to work before you're 21, you can still gain experience driving large vehicles with this license.
If you're asking our opinion, we'd suggest getting your Class B CDL first and starting off with vehicles like buses or small straight trucks. Then, when you turn 21, get your Class A CDL. When you apply for new jobs, you can add all your past experience to your resume. Although that experience won't be with the largest of vehicles, seeing that you have a safe history of driving other kinds of commercial vehicles could help you get the job you're looking for.
If you're already over 21, then getting your Class A license to start with may make the most sense for you. By getting this license and gaining endorsements for other vehicle types, it's possible to put yourself in a position where you're legally able to drive almost any commercial vehicle on the market. That kind of licensure is a great piece of leverage when you're negotiating for a new role and the pay you'll receive.
Get Driving With Pride
Once you have your CDL, it's time to look for a job with a company you can rely on.
At Pride Transport, we have a number of driver career openings that you may be interested in. We hire Class A drivers and driver trainees who travel all over the United States. Take a look at the job descriptions here to learn more about the requirements for each one.