The Stress of Being an Owner-Operator
by Pride Transport | Jan 23, 2023
As you work in the trucking industry, one of the things you might wonder about is if it's worth becoming an owner-operator. On one hand, being an owner-operator means that you're in control of your business. You are independent, and you can typically charge more to do the jobs you take on. There is a lot of freedom in being your own boss.
On the other hand, as a company driver, you work with a company and team that has your back. You are typically paid per mile, and your payments are made regularly. You are protected against slower times and don't necessarily have to handle all the bookkeeping or housekeeping that an independent contractor would. You report to management or supervisors, have a network to fall back on, and have job protection that you may not have when working independently.
It's a pretty good deal to be a company driver if you're with a company that pays you well, offers benefits, and has a good reputation. It can also be a good choice to be an owner-operator if you have a real entrepreneurial spirit and want the freedom that it can offer.
It's fair to ask if it's worth being an owner-operator or if it's just too stressful. Here are a few issues that could influence whether or not you want to take on such an independent role.
Buying Your Own Truck


The first thing to consider about being an owner-operator is that you'll need to have your own truck. Getting your own truck is a major expense, and it's not one to gloss over. Unless you have excellent finances and thousands of dollars lying around, it may not be simple to purchase a semi-truck for your own business right away.
As an owner-operator, you can own a truck outright or lease it. The average cost of a semi-truck is between $70,000 and $160,000 if you want to buy it outright, which will come with a pricey monthly bill if you have to finance it.
Lease operators lease their vehicles from an established trucking company and then work with that company to haul loads. This is a kind of in-between between being a driver for a company versus being an owner-operator with your own private truck, so if you're considering going solo, you may want to consider this role first.
There is also the lease-purchase owner-operator option, which lets you lease a truck until it's paid off. You'll still work with a trucking company and have regular loads assigned to you.
The third option is to be a fully self-employed driver. You'll have to contract for your own loads. The benefit is that you can choose which routes you want and who you want to drive for, but you are also responsible for finding, booking, and carrying out those routes. It's all your business, which means it's all your responsibility.
Managing Job Security


Another thing to consider when deciding if you want to take on the stress of being an owner-operator is how your job security will be affected. If you can get good contracts and stick to your schedules, you may find that you have good security. However, it can be tough to maintain a full schedule, and if you lose a client, you could find yourself hustling to find something to fill in that time.
You get more independence as an owner-operator, but that comes at the cost of knowing you'll have work to do. You need to market yourself and focus on building up a client base to make sure your job stays viable.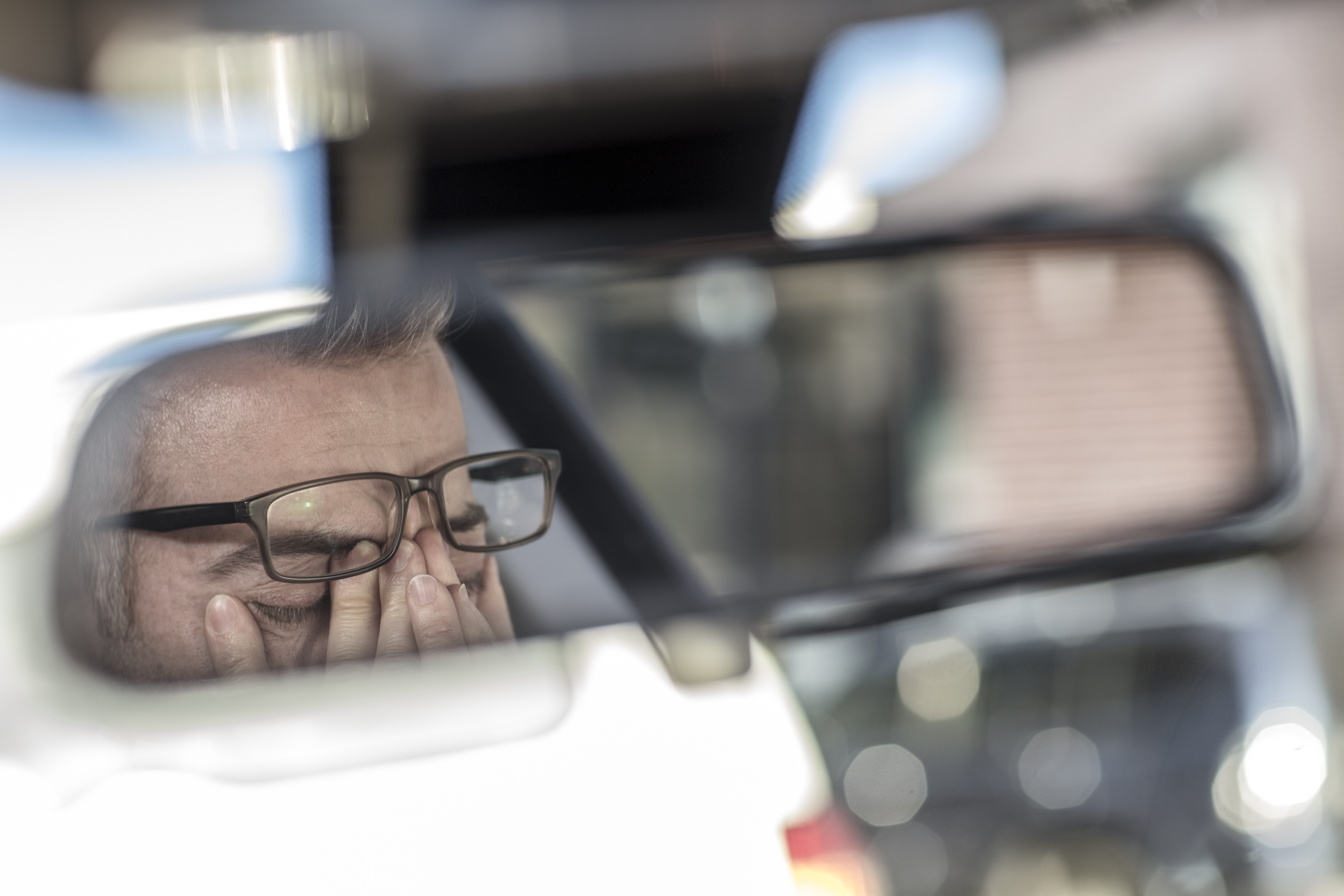 The Stress of Scheduling


Owner-operators have one more headache to worry about, and that's time management and scheduling. If you're a company driver, your company establishes your routes and tells you when you need to be to your destinations. As an owner-operator, you're the one in control of where you go and when you go.
Managing your own schedule requires dedication and discipline. It's not always easy to stick to a schedule, since you don't have a boss or manager to report to. That being said, the freedom of being able to make your own schedule can be liberating and give you a lot more flexibility in your day.
Handling Your Business Operations


When it comes to time management, you also have to remember to make time for managing your business. You're not just driving when you're an owner-operator, you're also running your entire business on your own. You may need to make calls, work on scheduling, handle your accounting and bookkeeping and take care of repairs and maintenance. It's a busy job, and it can be stressful. If you procrastinate, you could get overwhelmed with everything there is to do.
You need to love driving and the business of running routes, talking to customers, and being a knowledgeable expert in your field. If you would prefer to let someone else handle the regulatory requirements of your job or feel like regular paychecks would be better for you, then being an owner-operator may not be the right job for you.
You're on Your Own
Owner-operators are usually on their own whenever they run into problems. Whether they need health insurance or need someone to cover their route, they may run into issues they wouldn't have if they were a part of a larger company.
They may have to reschedule as they go when they run into long wait times, deal with breakdowns and all the calls they need to make on their own, and be heavily involved in other day-to-day tasks and decisions.


If you fall ill as an owner-operator, how will you get the route completed? Are you able to handle large expenses during times when you haven't received a paycheck, such as if you can't complete a route because of a breakdown? What contingencies are in place to help you in an emergency?
Problems on the job can make being an owner-operator extremely stressful, which is why it's important to be sure you're ready to tackle this kind of responsibility before you decide to buy a truck and become one.
Drive With Pride and Reduce Your Stress Load


While being an owner-operator may give you a sense of achievement, it can also be overwhelming. If you want to be a part of a team and cut back on the stress in your life, consider looking at jobs we're offering at Pride Transport. You may find that being a company driver is a better choice for you and one that helps take the stress of the world off your shoulders.