Over the Road (OTR) Truck Driving – Is It Worth It?
by Pride Transport | Feb 21, 2022
Truck driving is the heart of our country's economy. About 70% of all freight transported in the United States are by trucks and drivers deliver $671 billion worth of goods each year. With over-the-road (OTR) truck driving, drivers transport freight over long distances, many times across state lines. Truck driving jobs are so necessary that an OTR truck driver could spend three to four weeks on the road at a time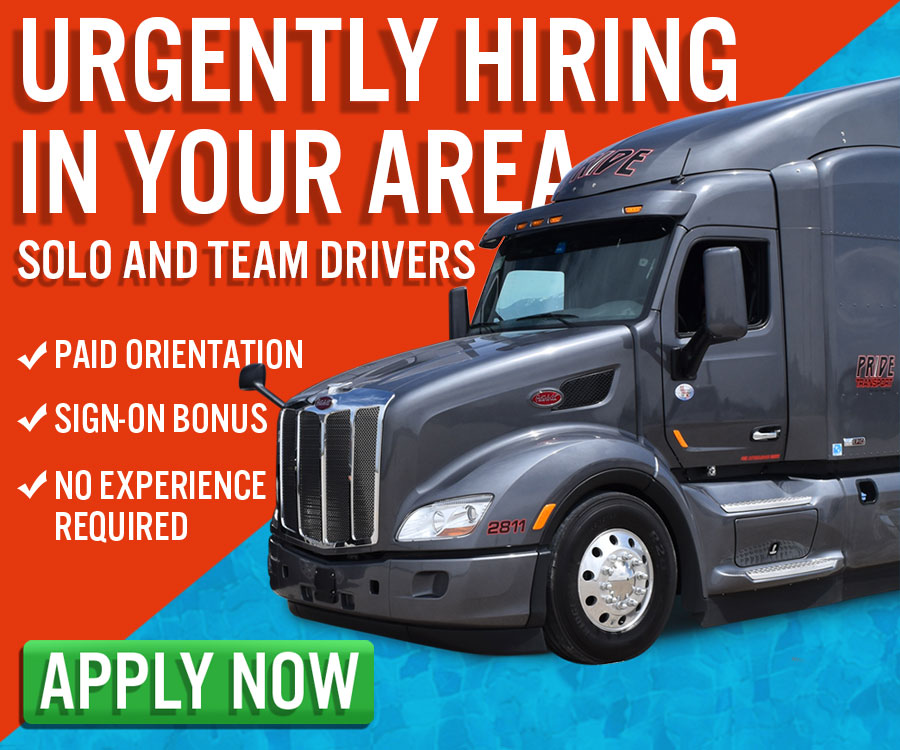 However, the life of a truck driver doesn't have to be a lonesome or completely career-driven one. The career can be fulfilling in more ways than just financially. Drivers who choose so can go home once a week. And it's just as common to see a two-person OTR team on the road as it is to see a solo OTR driver. Some people love team driving because they can spend more time with their spouse or enjoy the company of another person while at work.
Regardless if you're considering a team or solo OTR truck driving career, here are some things you should consider to determine if the job is right for you.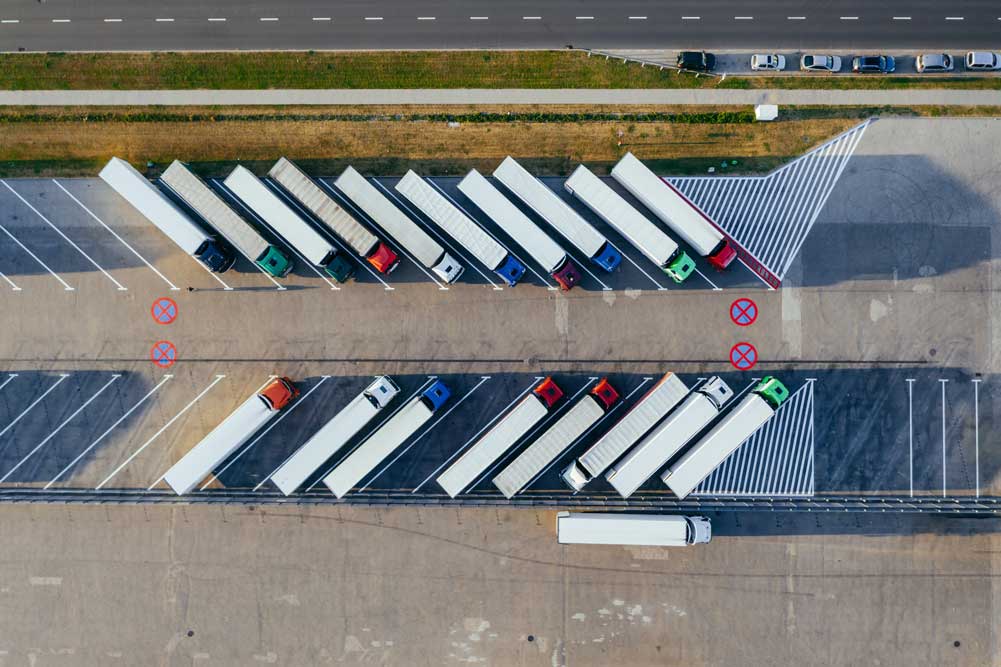 See the Country by Traveling the Open Road
One of the best things about OTR truck driving is the opportunity to travel the country. While some people are content sitting in an office and having the same routine every single day, others have a desire to explore. If you crave adventure, like seeing new places each day, and enjoy meeting new people, then truck driving can offer you the perfect opportunity to explore what our great country has to offer.
On the other hand, driving on the road means you're spending less time at home. Long-haul truck drivers can spend days, weeks, or months away from home. For those with a spouse or children, this can be a problem.
However, if you don't want to spend that much time away from home, consider a local or regional OTR job. Local drivers will report back to the local hub to pick up materials, deliver them, and report back that evening. Some truck transportation companies, like Pride Transport, offer employees a flexible schedule that allows them to be home every week, if they wish.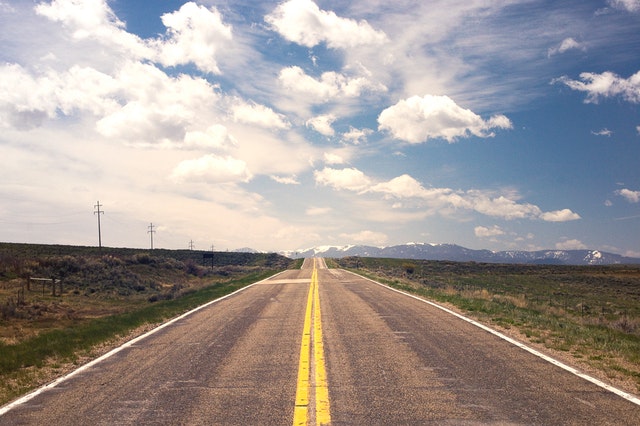 Good Pay and an Independent Work Environment
With an average pay of $63,888 per year, OTR drivers can make good money. Carriers like Pride Transport pay significantly more, with their average drivers making $70,000 per year! A truck driver's salary may increase based on several factors, including years of work experience, skill level, and work location. Benefits will vary by the employer, but can include health insurance, vision insurance, dental insurance, life insurance, supplemental life insurance, supplemental financial protection, and a retirement plan.
In addition to competitive industry pay, there is the opportunity to work independently. While some people love working in a highly collaborative group environment, others prefer to work by themselves. If you're part of the latter group, an OTR driving job could be just right for you. OTR drivers get to work independently and largely serve as the decision-makers on their routes. If you consider yourself responsible and have good time management skills, then you might do well in a truck driving career that offers a lot of freedom on how to manage your work day.
Although the pay is great and you get to work independently, truck driving can be a tough career if you're new to the job. There's a lot more to an OTR truck driving job than just driving. Some of the main duties and responsibilities include safely transporting freight between locations, performing truck inspections before and after each trip, carefully planning routes to ensure deliveries are made on schedule, and maintaining various log reports.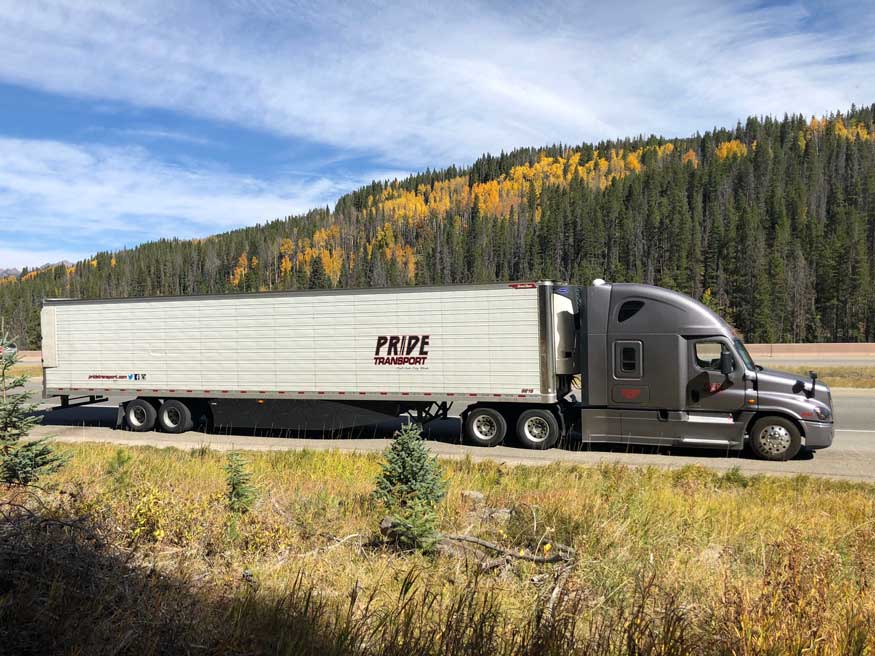 Additionally, you should be knowledgeable and keep yourself updated with road safety laws and regulations. For example, professional truck drivers are only allowed to drive a maximum of 11 hours after 10 consecutive hours off duty and their total time on the clock (active driving time, and non-driving work time) can not exceed 14 hours. Additionally, all drivers must take a 30-minute break after driving for 8 hours. This must be a 30-minute uninterrupted break, meaning you cannot work at all during this time.
But just like starting any new job, finding a company that's a good fit is extremely important. Work for a company that not only offers good pay and benefits but also has a good company culture. Find a company that truly cares for its drivers and treats you with the respect you deserve. Additionally, to ensure a successful career, make sure you're properly trained for the job. If you're new to the industry or have been away for a while, companies like Pride offer paid training and refresher courses with programs tailored to each drivers' needs.
Life on the Road
As an OTR truck driver, you're essentially living life on the road. For those who like to explore and see something new each day, truck driving gives you the opportunity to do just that. Whichever route you're on, you will likely be able to find new places to visit, new food to try, and new people to interact with from all around the country.
Unfortunately, living life on the road means less space than you're used to. Depending on the specific truck, your cab may come with a twin-sized bed which may be smaller than your own personal bed at home. At Pride, all trucks are equipped with a new, full size mattress.
Make the best use of storage in a small space. Most trucks come with plenty of storage space for your personal items such as clothes, entertainment items, food, drinks, kitchen items, and toiletries. To make it feel like home, some drivers like to personalize their cabs to fit their own personal preferences. You can personalize the space by adding your personal bedsheets, curtains, picture frames, rugs, and mirror. Maximize comfort by bringing your favorite mattress, bedsheets, pillows, and towels.
Is OTR Truck Driving Worth It?
So, is truck driving worth it? Well, if you enjoy exploring the country, working independently, and want a stable career with good pay, an OTR truck driving job might be right for you. Pride Transport is currently hiring OTR truck drivers. Pride runs mostly western states but we also run the I-80 corridor all the way to the East Coast. OTR truck driving positions offer employees competitive pay, a 20% 401k match, and a $10,000 sign on bonus!
For more articles regarding being behind the wheel, read them here!