How Much Do Truck Drivers Make
by Pride Transport | Nov 21, 2022
Some people worry about how stable their industry will be in the future, but it's safe to say that the trucking industry will stick around. Goods will always need to move from one place to another, and companies need reliable, qualified drivers to safely transport freight.
But even if the job security looks pretty good, it's also good to know how much a truck driver can expect to earn. Keep reading to learn more about truck driver income, how wages are determined, and ways to earn even more as a driver.
Average Truck Driver Salary
According to the Bureau of Labor Statistics (BLS), the median pay for truck drivers in 2021 was just over $48,000. Statistics from 2008-2020 show a fairly steady increase in hourly pay for freight drivers.
While some drivers are paid hourly, not every driving company determines pay rate the same way. Truck drivers are typically paid in cost per mile, or CPM. A driver's CPM is at least partly determined by their experience, the company they drive for, and the region of the country they drive. Trucking Payroll notes that most drivers — from local to OTR — typically drive 2,000-3,000 every week.
Pay per mile is easy for drivers and office personnel to track and provides drivers with a better idea of how much they'll earn on a trip. Good weather and steadily-moving traffic can help drivers reach higher mileage, which boosts earning potential even more. Trucking Payroll lists the average CPM range as $0.28 - $0.40, while Indeed.com lists a slightly higher average CPM of $0.49.
One of the biggest factors is the type of driving you do. For example, regional and local drivers might start out at a lower CPM with the trade-off being they get more time at home. OTR drivers start at a higher CPM, which can help to make up for the amount of time drivers spend on the road. Pride Transport recently increased CPM to $0.57 - $0.75 for solo OTR drivers, keeping in step with the trend of OTR drivers earning more while exceeding the industry's average pay.
Is Truck Driving a Stable Job?
As we mentioned earlier, truck driving offers stability and job security for drivers with clean driving records and a commitment to delivering goods safely, efficiently, and on time. But if you need more information to convince you, keep reading!
Recent data from American Trucking Associations tells us there are nearly 3.4 million truck drivers across the country. The BLS currently projects the trucking industry's job growth to increase at 4% annually through 2031. Plus, there are currently more truck driving jobs available than there are qualified drivers. Though estimates vary on exactly how many drivers the industry needs, the fact remains that trucking is a viable option for anyone who has considered a career in the industry.
The BLS also anticipates approximately 259,000 job openings each year through 2031. Part of that is due to the fact that there's always more freight to move: the total amount of freight hauled by US drivers has steadily risen for at least the past five years. Higher rates of retirement will prompt more openings as well. The median age of truck drivers is higher than the median age for other occupations (48 vs. 41 years old), and more retiring drivers creates opportunities for younger drivers to step in.
Another way to ensure stability for yourself is to look for trucking companies that provide a good work environment, benefits that meet (or even better, exceed!) industry standards, and a competitive compensation package.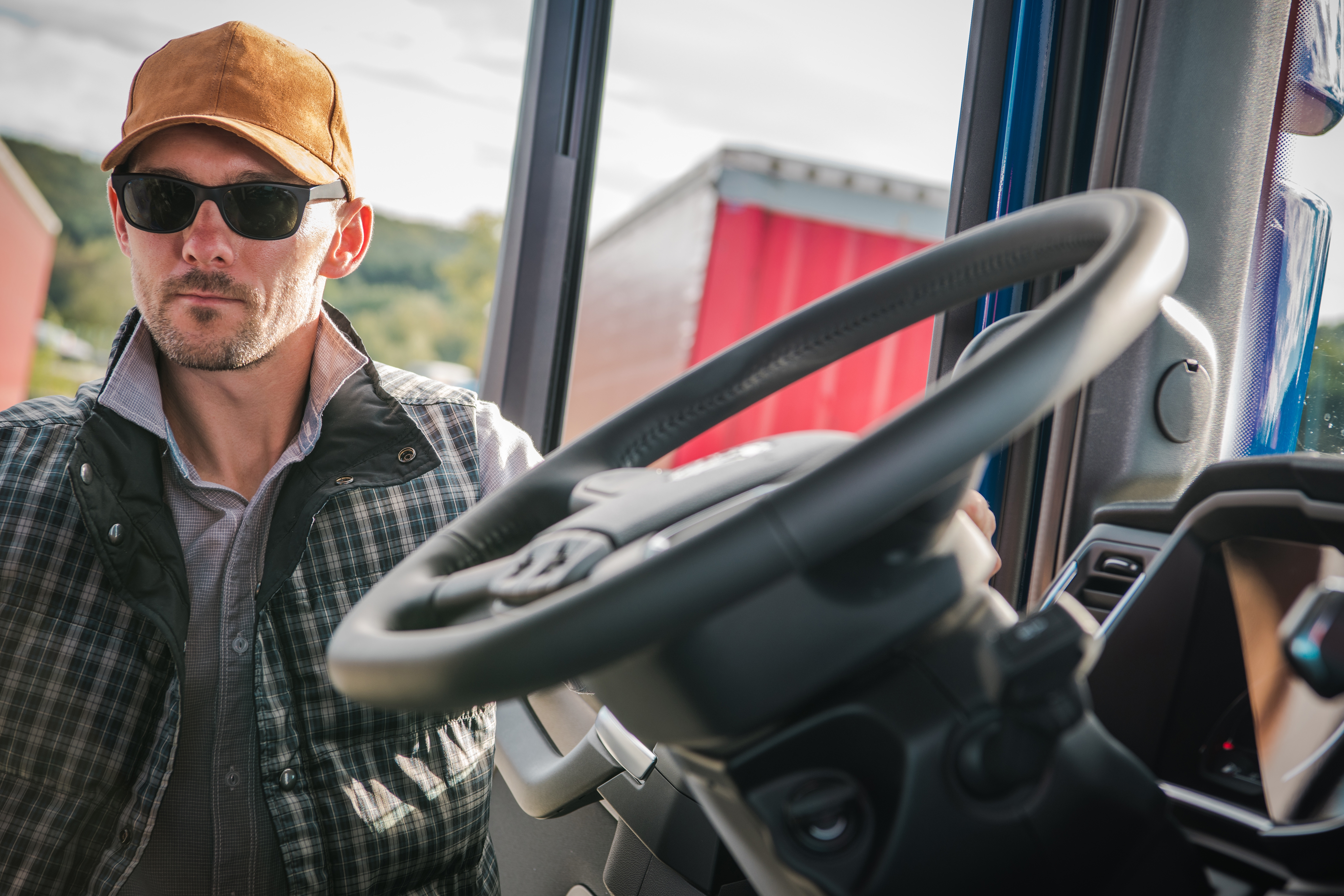 Ways to Earn More as a Truck Driver
The reason that trucking companies include a range when posting CPM details is because many factors determine pay. Drivers who start their careers at a lower CPM aren't necessarily locked in at that rate, especially if they know their options and pursue income-boosting opportunities.
Driving experience
Like almost every other industry, more experience usually means higher pay. Newer truck drivers may not receive the highest-mileage assignments until they have a few accident-free years on the road. Similarly, more experienced drivers might get first pick on driving the highest-paying loads. New drivers who make a habit of driving safely and delivering goods on schedule are on their way to earning more in the future.
Freight type and load size
The type of freight you drive affects your pay. Transporting certain types of materials yields a higher CPM. Hazardous materials are a good example of this, though driving this type of load requires additional qualifications (we'll talk about that in a minute). Taking on oversize loads also improves your chances of increased income. Almost any non-standard freight or load size will likely pay more.
Training and certificates
Certain types of training, certifications, and licensure can improve your paycheck, too. OTR drivers in every state require a CDL, but certain transportation opportunities also require additional training or certification. You need a special endorsement for hazmat transport, and even driving double or triple trailers has extra requirements. Check with your trucking company for extra training and know what your state requires.
Types of routes
Check if the company you drive for has different rates for different types of routes. Chances are good that the pay rate varies, and that can impact your ability to earn more. For example, routes covering more challenging terrain or routes with notoriously tricky road conditions might pay more.
Type of driver
Being a solo driver vs. a team driver can affect your income, too. Solo drivers tend to earn more because they're solely responsible for whatever freight they're transporting and will be on the road longer due to stopping for breaks and sleep. Team drivers might earn less, but the tradeoff is having a teammate with you to share driving and truck maintenance responsibilities.
You can find the income stability you need with truck driving, and knowing all of your options is the first step to maximizing your earning potential. Learn more about driving with Pride Transport, or visit our driver career page to apply today.