CDL Career Paths: The Road to Success
by Pride Transport | Apr 19, 2022
Truck drivers provide an essential service that keeps our economy and households running smoothly. Retailers depend heavily on the transportation industry and will continue to do so, but we are also experiencing massive growth in e-commerce. As shopping experiences continue to evolve with personalization and technology designed to increase purchasing, we know that shipping and transportation will continue to grow as well.
How do drivers find their way to the transportation industry? Many are attracted to trucking jobs for the opportunity to have variety and a face-paced environment. There's a good range of different trucking jobs that can provide flexibility and good salaries but don't require a college degree. Indeed.com points out that truckers also have the chance to see the real-life impact of their work, be part of a team, and enjoy job security.
CDL-holders also have multiple career paths they can follow. Let's look at a few ways that truckers can go from new driver to experienced professional.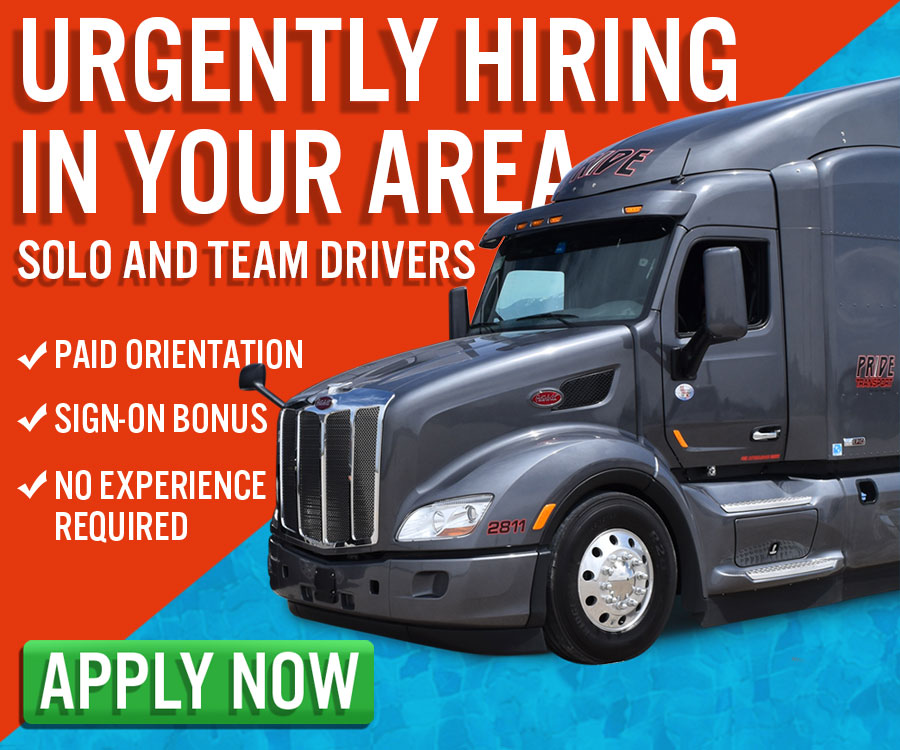 Starting Out as a New Truck Driver
While a college degree isn't necessary for a truck driving career, many companies will require a high school diploma or GED. Additionally, prospects need a valid driver's license and a Commercial Driver's License (CDL). In the U.S., commercial truck drivers are required to be 21 years old. Pride Transport offers a training program for new CDL holders. Learn more about how you can get paid to train. Your opportunities as a new truck driver will depend on a few factors, including:
Any prior appropriate experience

What type of trucking job you have

Any endorsements or certifications that you have
Truck drivers are commonly paid based on cents per-mile that they haul. The cents per-mile number is impacted by your operating range — regional drivers are usually not as highly compensated as solo over-the-road (OTR) truckers. Pay can also be impacted by who you're working for, and whether you're driving as part of a team. The average driver for Pride Transport makes $70,000 a year!
The surest way to be better compensated as a trucker is to gain more experience, a constant focus on your safe driving record and on-time performance. Certifications are also helpful; endorsements to your CDL and professional training courses can widen the range of opportunities and lead to better compensation.
Endorsements are applied to your CDL. Endorsements like "H" and "X" types certify that a driver is allowed to transport hazardous substances, which is a more profitable freight due to the higher risk and skill involved.
Professional Driving Certifications are provided by reputable organizations including the Professional Truck Driver Institute and the National Safety Council. Courses are focused on improving driving skills, identifying and managing potential driving hazards, and making drivers more desirable to companies.
Niche Trucking can take advantage of the needs in your specific area. Unique loads like RV hauling or livestock are high in demand in certain areas, providing great opportunities for truckers to build relationships with those who use their services.
There are other options to advance your career as a truck driver beyond being behind the wheel.
View Pride Transports Open Driver Jobs Including Trainee Positions!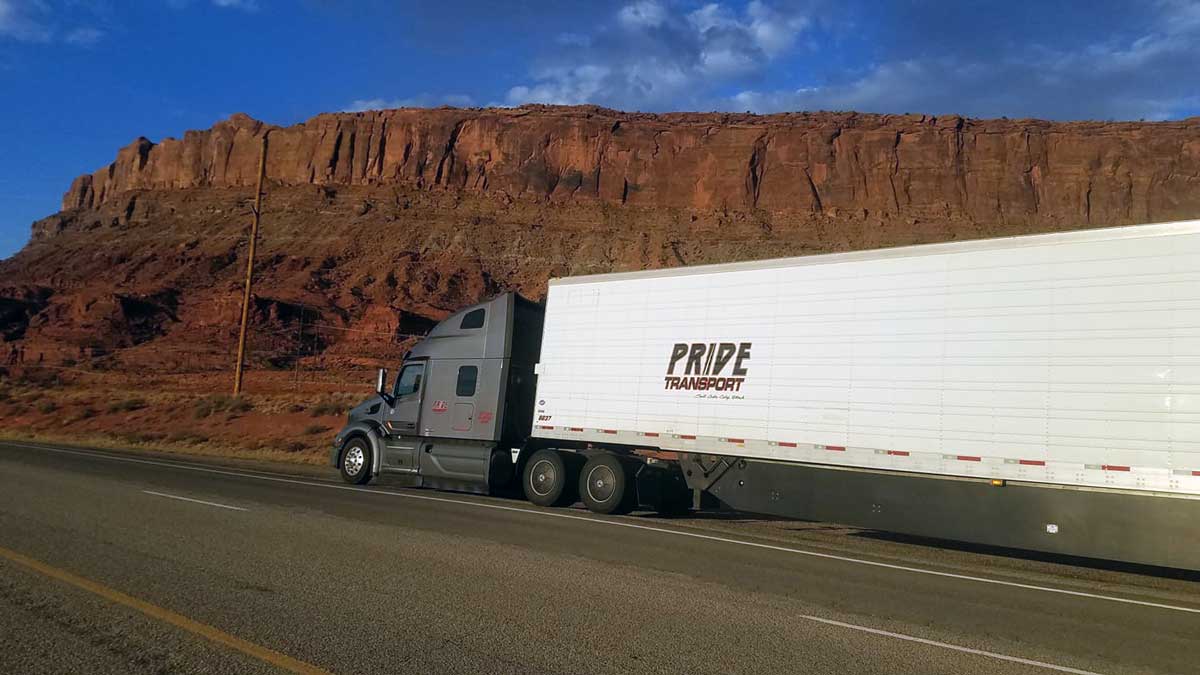 From Driving Trucks to Being a Driver Trainer
Who better to train new truck drivers than experienced drivers themselves? Truckers have the option to transition from drivers to instructors for trucking companies or organizations that provide certifications.
Teaching for trucking companies, as an orientation or driver development instructor, allows truck drivers to become educators for a specific company.

CDL instructors are focused on helping drivers pass their CDL exams, employed by both trucking companies and independent driving schools.
One of the benefits of being a truck driver instructor is the opportunity to stay closer to home. While some teaching positions require on the road instructors, many driving schools employ instructors that follow a more traditional work schedule and get to stay local. Teaching is a great way for truckers to use their experience without large amounts of time away from home.
Management Opportunities in the Driving Profession
Trucking companies often have opportunities for drivers to progress into management positions after they have gained experience and demonstrated the time-management and professional skills that would be required for a management job. Opportunities may include:
On-site supervisor

Dispatcher

Driver or Fleet Manager
See Pride Transports open Management Positions!
Management jobs at trucking companies depend on people who can oversee a variety of people and vehicles, successfully making sure that operations go smoothly. Scheduling, route planning, vehicle maintenance, and performance tracking are all possible tasks for truckers who transition from driving to a desk job. These employees should also have great people skills, able to communicate effectively with their drivers and external customers.
The best trucking managers will also be able to mentor and coach their current drivers, while helping the company to recruit great new drivers. Safety, communication, and efficiency will be their priorities.

The Solo CDL Career Path: Truck Driver Owner/Operators
If you're an entrepreneurial truck driver and enjoy the management side of things as much as you do driving, then being a company owner/operator may be a great option for you to gain more independence and higher compensation. There are a lot of pros and cons to being an owner/operator. We have a couple resources to help you make that decision here! We also have listed out reasons why being an owner operator might be a stressful gig!
The benefits of being an owner/operator include more independence and flexibility. You'll have more opportunities to choose your loads, who you work with, and when you work. Without working under a trucking company, you'll also be able to earn more of the profits from your driving if you manage your operating costs efficiently.
The cons of being an owner/operator are additional stress and responsibility. You'll be the one managing more logistics and regulatory activities. You also won't have a team to back you up, so you could end up working more hours to meet the demands of your route. Owner/operators are also responsible for their own maintenance and contracting, so make sure you have time to take care of the tasks that a larger company would usually manage for you.
Whatever CDL career path you choose, there are plenty of opportunities in the growing transportation industry. Drivers who build skills to compliment their driving certifications can choose from a variety of future opportunities that will use their unique skills and experience. To see some available job listings, visit https://www.pridetransport.com/driveforpride