Wreaths Across America and Pride
by Pride Transport | Dec 15, 2020
Wreaths Across America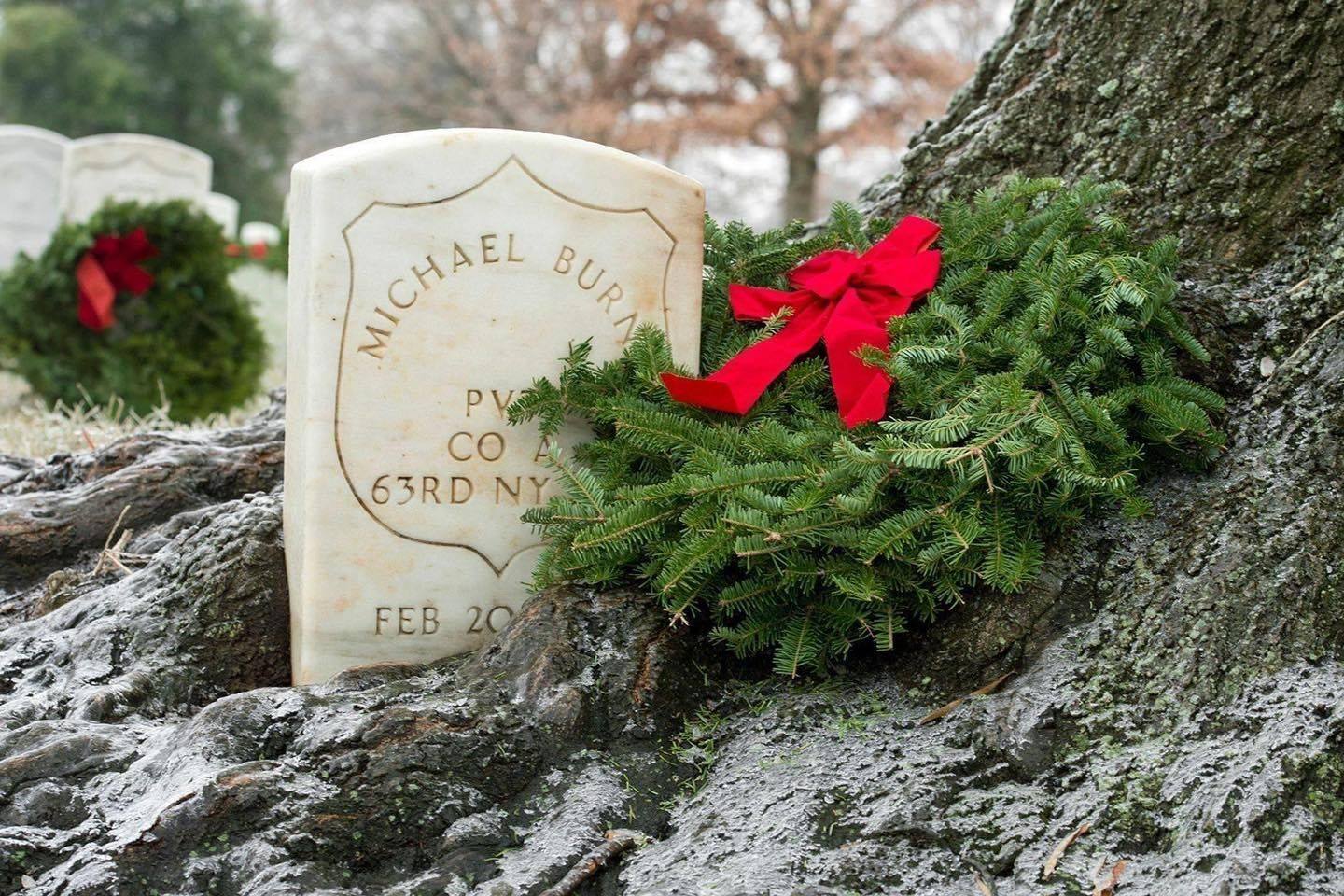 On December 19, 2020, a coordinated laying of wreaths on veterans' graves will take place at Arlington National Cemetery and 2,100 locations across all 50 states, at sea and abroad. This event is not a one-time happening; it has been going on for close to three decades. The story of Wreaths Across America, the organization that puts this event together, is inspiring and heartwarming.
The Last Full Measure of Devotion
We first hear about it in history class as school children. On November 19, 1863, President Abraham Lincoln rose to deliver "a few appropriate remarks" that would become known as the Gettysburg address.
He spoke at the dedication of the Gettysburg National Cemetery. His address was only three paragraphs; ten sentences, just 272 words long, yet it has rung through the ages. In his speech, he stated that the men who had died on that ground had given "the last full measure of devotion" for their country, for the people, and some, for the constitution they swore to protect and uphold.
The last full measure of devotion.
Since that day in Gettysburg, we, as a nation, have called upon men and women to fight for the constitution, fight for freedom, and fight for the safety and well-being of this nation and other nations that have asked for our help in securing their freedom. There have been many who heeded the call and given the last full measure of devotion.
Remembering and honoring
Every year the President of the United States lays a wreath at Arlington National Cemetery. One of the oldest national cemeteries in the United States. The cemetery's rolling hills are the resting place of more than 14,000 veterans—men and women who gave the last full measure of devotion.
The wreath that was laid at Gettysburg and the one that is laid at Arlington, along with the thousands that are placed with love and respect on graves in small, wooded cemeteries in Maine, Ohio, Utah, Washington State, and all across our nation, are reminders of that last full measure of devotion. Reminders of the unique strength of will that these men and women possessed that allowed them to face death and never back down. To give their lives in a cause, they believe most worthy and most sacred. We honor these souls with wreaths and remembrance.
Why the wreath
The wreath has been a symbol of honor and victory for centuries. In Roman times, soldiers wore wreaths of laurel as triumphal signs of glory.
In modern times, the wreath symbolizes the eternal circle of life and the ultimate victory over death.
That we lay these wreaths on the graves of the brave doesn't mean that they are gone from us. They are part of that circle of life. They gave so that others could go on. They died so that others could live. And not just exist, but live. Live a life of freedom and choice, happiness, and love. Though their bodies may be interred, their spirits, their memory, their last full measure of devotion lives on in each of us, every day, and in the hearts and minds of those who will go after them.
For that, we promise them we will never forget, and we will honor their most incredible sacrifice, their last full measure of devotion, with the symbol of what they gave us, the hope of an eternal circle of life.
The time and energy that goes into getting wreaths to all these locations, to honor so many brave, is incredible and participants in the event see it as a worthy remembrance for those who have given that last full measure of devotion to our nation.
Deep goals
In laying the wreaths, Wreaths Across America has three goals they seek to accomplish; to remember our fallen US veterans. To honor those who serve. To teach our children the value of freedom.
You can learn about this organization, volunteer, make donations, or even set up a ceremony for a veteran you know. Go to their site and read the story. Be inspired as we here at Pride were inspired and made a choice to be a part of this incredible event.
Pride is Honored to be a Part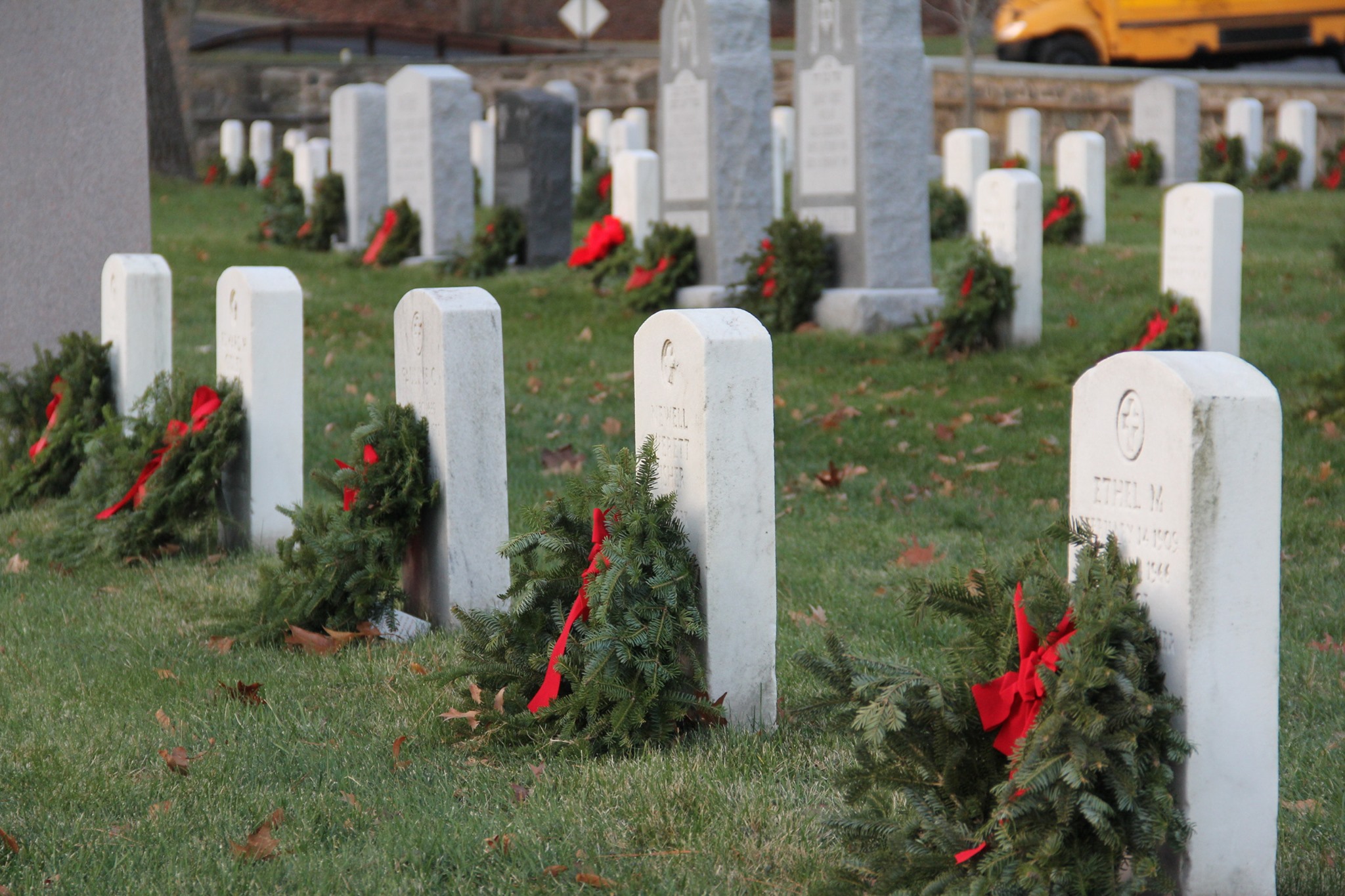 At Pride, we love and are thankful for our vets and have such great respect for what they did and do for our nation. The sacrifices they made and the risks they took so that we can live the lives we love are things we never ever forget.
Because there are so many vets driving for us and other trucking companies, it made perfect sense that we'd be a proud part of Wreaths Across America.
We donate trucks and drivers so that wreaths can be transported all across the country to an ever-growing list of cemeteries where vets are being remembered and honored. We are part of the great "honor fleet" that helps Wreaths Across America.
Why It's Important
No one goes into military service, thinking I'm doing this to be honored. Honor in all branches of the military is earned, not given. People are called to serve, and we can all serve in some way.
Remembering and honoring those who have served and died is imperative; their sacrifice should never be taken lightly or forgotten. Knowingly putting your life on the line to protect others, uphold ideals, and preserve freedoms is an extraordinary undertaking. It's something that many of us cannot imagine doing, and yet, thousands do it every single day.
We here at Pride know how important it is. We see our vets get into trucks and keep this nation moving day and night. Knowing what they have experienced, what they have given already, humbles us, and makes us proud to have them as part of our family. We have so much respect for them, and our vets wear their service with quiet dignity, showing us their strength and teaching us how best to honor their service and this great nation.
So, for us at Pride, we say thank you to all veterans, and we will continue to honor you as best we can. This is why Wreaths Across America is something we give our full support to each year and will continue to do so as long as we have trucks on the road and as long as men and women are making that last full measure of devotion to our nation.