Why Military Veterans and Transitioning Service Members Make Excellent CDL Truck Drivers
by Pride Transport | Feb 09, 2022
To any and all Active-Duty military members or military veterans reading this blog, we cannot thank you enough for your service to this great nation. We recognize and applaud your courage, selflessness, and willingness to put your lives on the line for the freedom and safety of this country. What you do or have done is above and beyond what most of us can imagine, and it does not go unnoticed. Thank you, and may God bless you and keep you safe.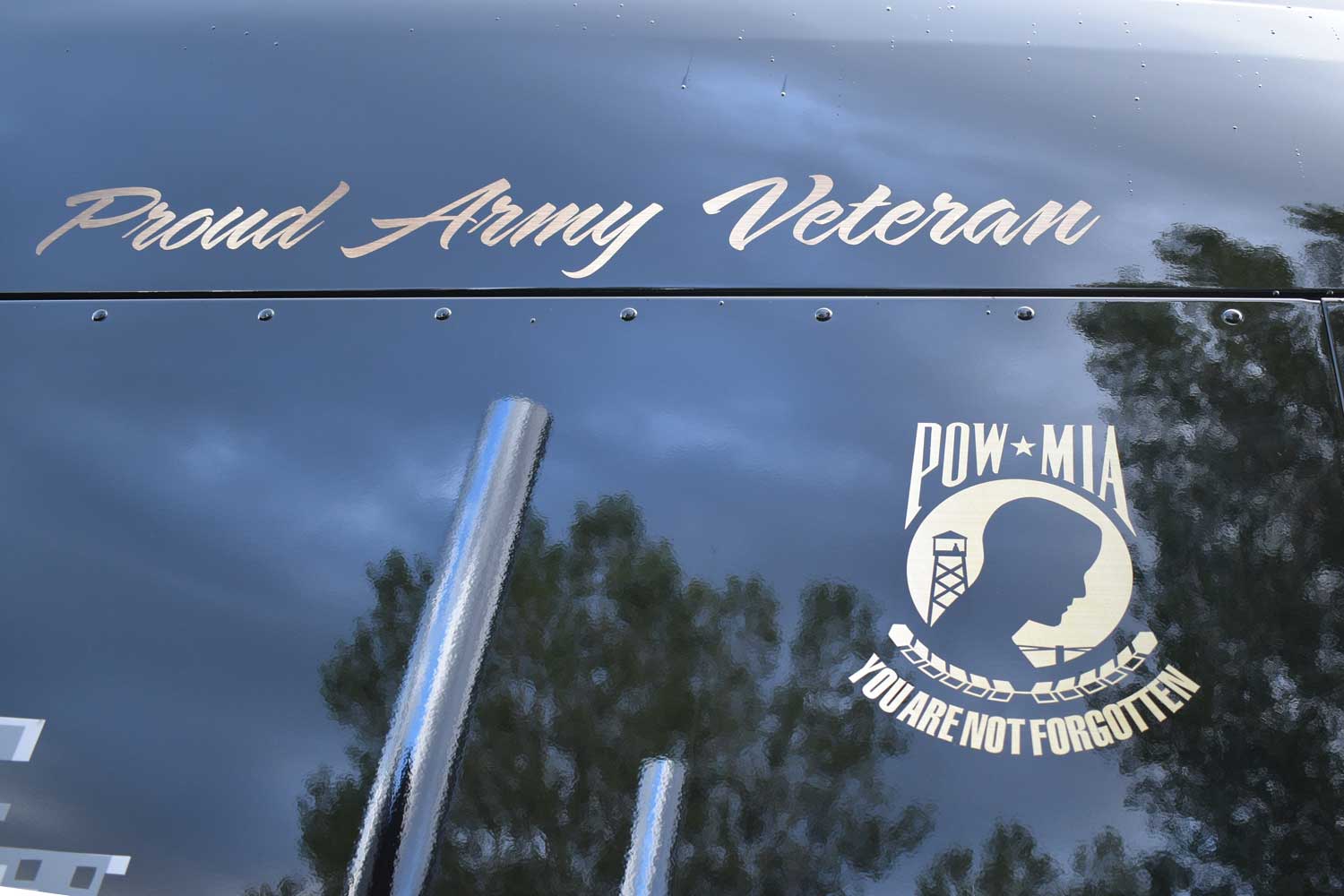 Our military is comprised of men and women who push beyond fear and do a job that less than 10% of the adult population in the US is willing or able to do. Our service men and women are special, unique, resolute, and a symbol of American strength and freedom. We are proud of the veterans who have chosen to drive with us. You are an invaluable part of our team, and we are grateful you are with us.
However, we also recognize that when these capable men and women leave the military, they often find it hard to adjust to "normal" life, and often find it difficult to land jobs they are qualified to do.
At Pride, we understand this and want to share with military veterans that driving a truck is a job that you are uniquely qualified for.
No Doubt Military Veterans are Great Truck Drivers
There is no doubt that military veterans are ready for the challenges of being a professional driver. We have seen the integrity, respect and selfless service in the veterans who are an intricate part of our business. They exemplify the Core Values of each of their respective military branch.
Army - Loyalty, Duty, Respect, Selfless Service, Honor, Integrity, Personal Courage
Marines & Navy - Honor, Courage, Commitment
Air Force – Integrity First, Service Before Self, Excellence in All We Do
Coast Guard – Honor, Respect, Devotion to Duty
To the men and women who are currently serving and have served these statements are not just empty slogans; they are words to live by. These Core Values are the very life blood of what makes our country a free nation. The selfless service offered by service members and veterans and the ingrained Core Values makes them excellent candidates for professional driving.
Military Skills Benefit CDL Truck Drivers
Military men and women are asked to do the most challenging tasks, for which they receive specialized training. In general, service members work well in a team, are dependable, and put others needs ahead of their own.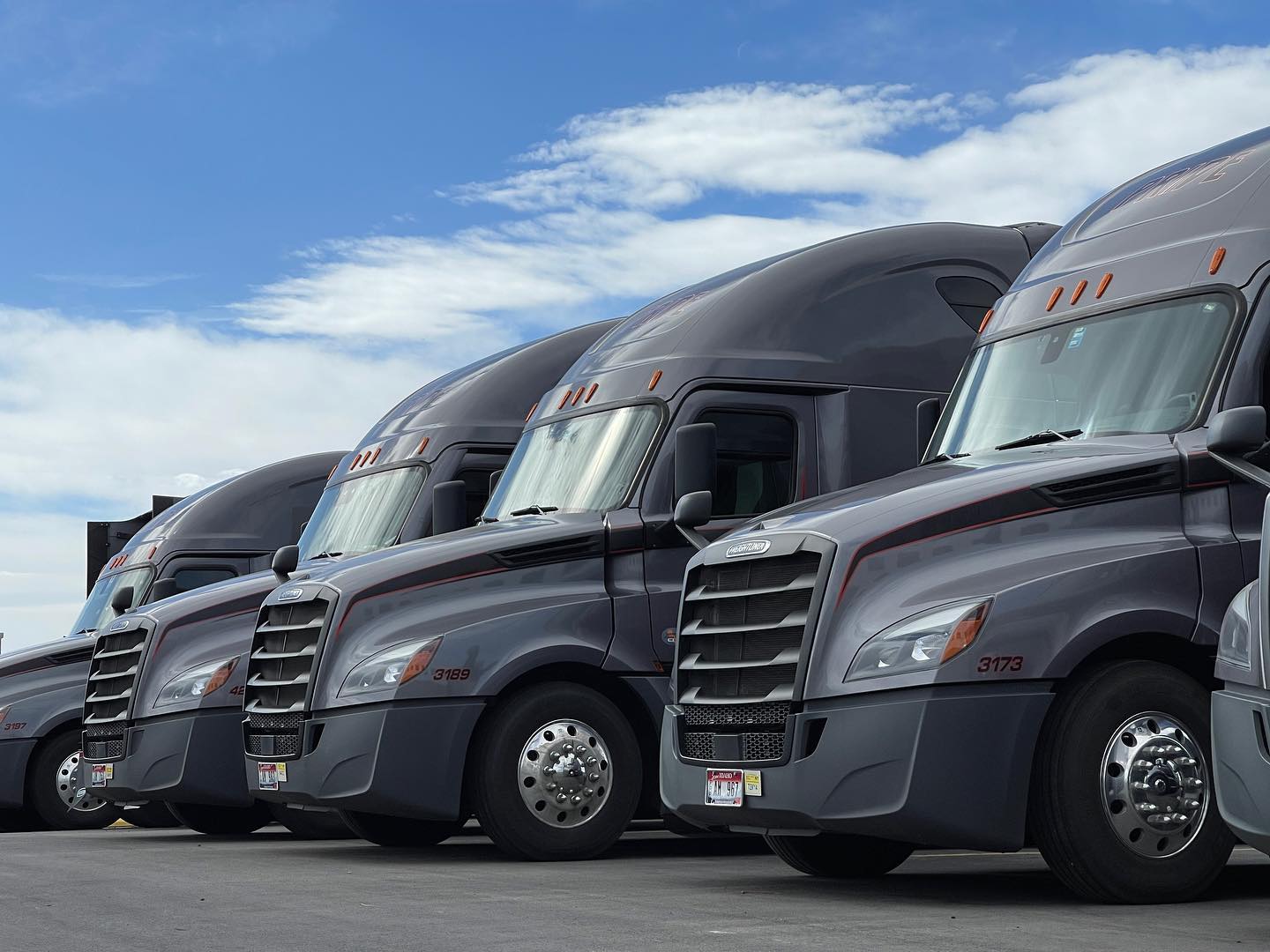 When service member leave the military, it can be challenging for them to find work that is fulfilling and makes the best use of the skills they have spent many years mastering. At Pride, we know the skills learned while in the military provide the perfect foundation for success as a professional CDL truck driver. Keep reading, and we'll explain why.
Self-Discipline
There's discipline, which is often motivated by outside forces or individuals, which is a fine quality. Then, there is self-discipline which is the ability to motivate oneself, keep to a rigid schedules, and push further while meeting and exceeding goals.
As a professional driver having self-discipline is an advantage and may lead you to a successful career. As a driver, you will need that internal drive to get up and be ready to hit the road to ensure on time deliveries. Being self-disciplined to get the job done right is a military attribute that lends itself well to the transportation industry.
Situational Awareness
The military has trained you to be aware in any environment and any situation. That training has taught you to have your head on a swivel, which is a must have skill for a professional driver.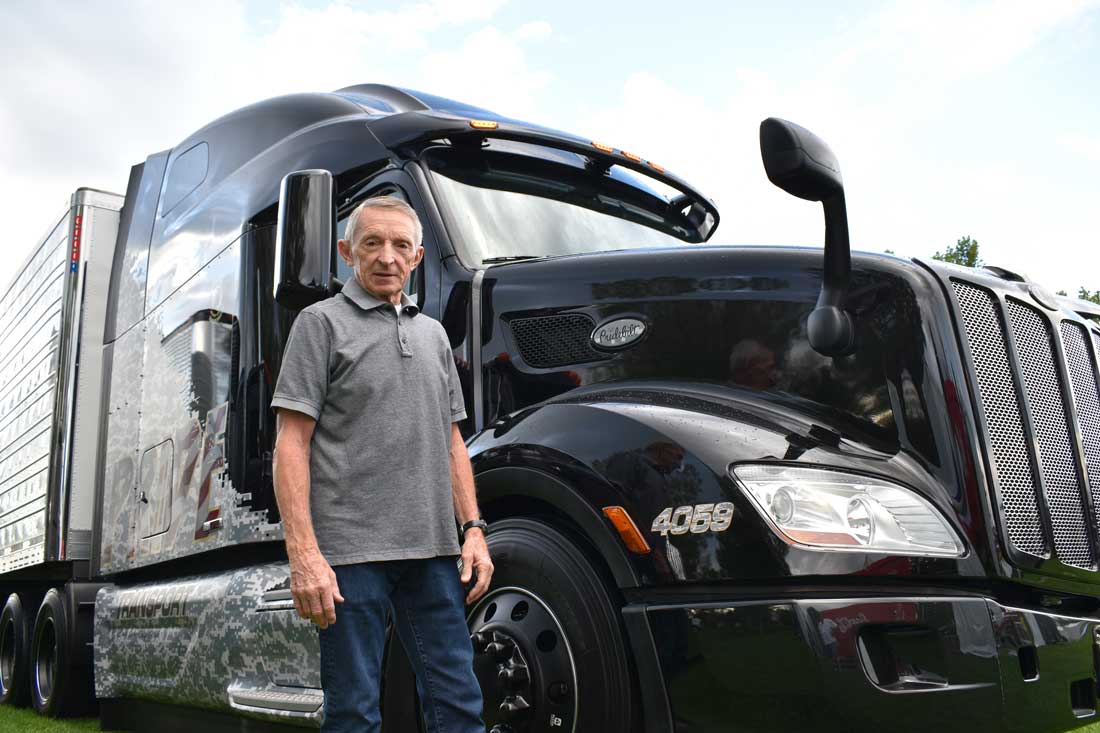 A fully loaded semi can weigh up to 80,000 pounds. That kind of weight requires a driver who understands their surroundings and is ready for anything. The ability to make quick decisions, keep the safety of the motoring public in mind, and be aware of the dangers that may lie ahead makes for an excellent CDL truck driver. That situational awareness that was drilled into you in the military will be a valuable asset when you're on the road.
Dependability
While in the military your team counts on you. Your unit relies on you. Your nation depends on you. As a member of the United States military, you rose to the challenge. You proved over and over again that you can be depended on to get the job done. Just as your teammates depended on you, the general public depend on truck drivers to get needed supplies from shipper to receiver.
Trucks move more than 70% of all goods transported in the United States. That far surpasses trains, boats, and aircraft; when it comes to moving cargo around the nation, the nation depends on truck drivers.
Your dedication to duty and dependability is the right formula to handle the job of professional driver. It's second nature, you do the job and you do it right.
Leadership
At the heart of leadership is the ability to be an example for others to follow. This means you're always looking out for others, taking the initiative to do what needs to be done, and never expecting others to do a task that you wouldn't or haven't done yourself. Those are the qualities of a good leader. In the military you are trained to lead from the front and always be the example to follow.
Leadership isn't about telling other people what to do, a good leader leads by example. A good leader is always willing to go the extra mile and help others. A good leader isn't afraid to ask questions, because they know that learning is part of any job, and they also understand any job worth doing is worth doing to the best of their ability. A true leader listens, pays attention, asks questions, and always strives to be better each and every day. The servant leadership that you experienced in the military can continue behind the wheel as a professional driver.
Every industry needs great leaders. Your military training has set the foundation for you to be successful and lead in any industry. Come be a leader in a stable, strong, nationally recognized industry.
Mental Stamina
Driving a truck requires focus and mental stamina. Long hours, heavy loads, unpredictable traffic, ever changing weather are all factors involved in the job of a professional driver.
For those who have served in the military, the life of professional driver may be seen, not only as a challenge to be met, but one to exceed. The kind of focus and mental stamina you honed during your time in the military has prepared you to take on the challenges of driving an 18-wheeler. What others may consider to be daunting, you consider to be just another day on the job.
Teamwork
In the military, you knew that you had to rely on the person to your left and to your right. You knew that you needed a team to complete your mission. That kind of dedication transfers seamlessly to being part of a team as a professional driver.
Whether you are traveling solo, driving as part of a two-person team or training the next generation of safe Pride drivers, you know that you are part of a team that moves resources to those who need them the most. Even though you may be in the cab alone, you know your Fleet Manager, office support staff, company leaders, customers, and maintenance staff all work together to make sure your wheels are turning, and you are able to get your job done.
Come Drive with Pride
You have given so much in the service of this great nation. At Pride we are happy to offer you the opportunity to have a good-paying job with excellent benefits in an industry where you can use the skills you learned while in the military and continue to make a difference every day. We need drivers like you to meet the growing demand on the transportation industry.
Come by and talk to one of our recruiters or apply online to be a CDL truck driver. We can guarantee you you'll get the respect you have earned and the job you deserve. Come be a leader at Pride!