What Should I Expect During My DOT Physical Exam?
by Pride Transport | Oct 27, 2021
So, you've been driving for a while and now it's time to renew your DOT (Department of Transportation) physical. What should you expect? Before you can hit the road again, you must pass the DOT physical exam. The DOT physical is a health exam required by the Federal Motor Carrier Safety Administration (FMCSA) that helps determine if a driver is fit to operate a CMV--physically, mentally, and emotionally. FMCSA specifies the exam must be conducted by a licensed medical examiner listed on the FMCSA National Registry. Doctors of Medicine (MDs), Doctors of Osteopathy (DOs), Doctors of Chiropractic Medicine (DCs), Physician Assistants (PAs), and Advanced Practice Nurses (APNs) are all considered licensed medical examiners and are qualified to conduct the exam.
In this blog, we'll talk about what you should expect, things to bring to the exam, requirements for the DOT physical in 2021, and next steps after you receive your DOT medical card.
What Do I Need to Bring to My DOT Exam?
All drivers must bring a list of any prescription medications as well as your medical provider's contact information. Other items to bring will depend on your specific health situation. For example, for drivers who:
Wear glasses, contacts, or hearing aids: be sure to bring them!

Have diabetes: bring a copy of your most recent lab results and blood sugar logs.

Have heart-related issues (such as open-heart surgery, cardiac bypass surgery, or heart attack): bring a letter from your cardiologist outlining your medical history and any current medications you are taking.

Are taking blood thinners: bring a recent copy of your blood level and clearance (INR) letter.
Each exam is unique and if additional information is needed, you will be given instructions on how and when to provide them.
Things to Expect at your DOT Physical
Upon your arrival at the exam site, you will be given paperwork to complete. A typical exam will begin by reviewing your medical history and asking you to provide a list of current medications you're taking. You will collect a urine sample to check for blood, protein, and sugar. (This isn't used for a drug screening.)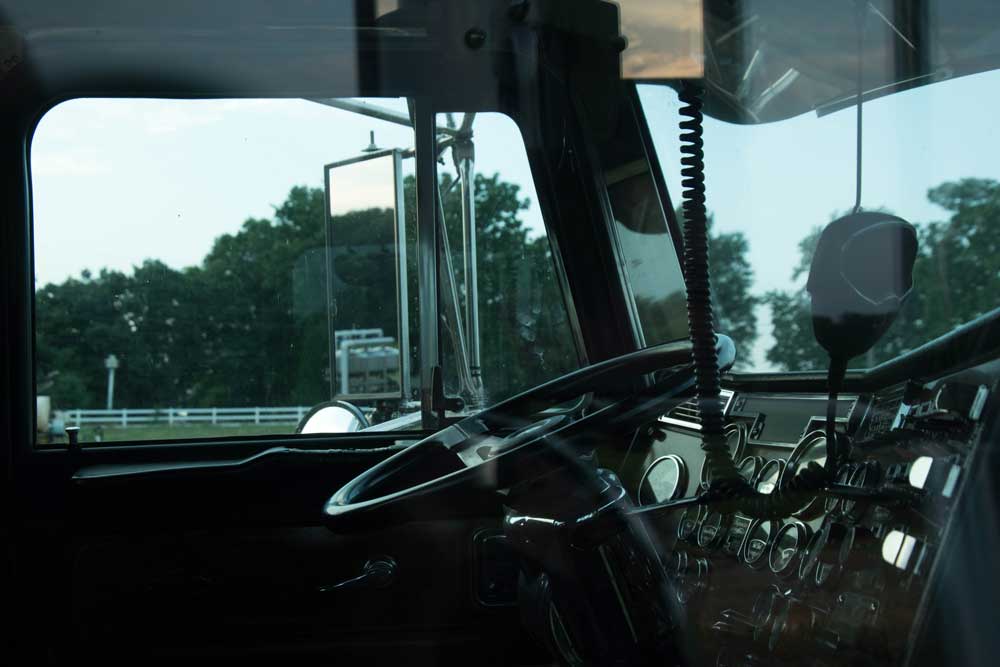 Generally, you will be screened for the following:
DOT physical blood pressure

Temperature

Pulse

Body Mass Index (BMI)

Oxygen saturation

Height and weight

Neck circumference

Hearing

Vision
A medical examiner will then see you for your physical and determination. This hands-on physical exam includes but is not limited to the following checks:
Eyes

Ears

Mouth

Throat

Heart

Lungs

Chest

Back

Spine

Nervous system

General appearance
Read more articles regarding what to expect from the DOT testing, here!
DOT Physical Requirements in 2021
The open road can be a great adventure, but driving long hours can also lead to a load of health problems. It's important to stay healthy on the road for your safety and for the safety of others, which is why a DOT exam is required for all drivers. A DOT physical is designed to determine if a driver is generally healthy enough to operate a CMV. To renew your DOT medical card, you'll need to pass various wellness categories ranging from neurological to vascular. These include but are not limited to the following:
DOT Blood Pressure Requirements
In order to pass the DOT exam, your DOT physical blood pressure must be in an acceptable range. A driver with a blood pressure (BP) rating of less than 140/90 may be certified for 2 years.
Certification for drivers with elevated blood pressure will vary:
Stage 1 – BP of 1

40-159/90-99 can receive certification for 1 year.

Stage 2 – BP of

160-179/100-109 can receive a one-time certification for 3 months. If BP is below 140/90, drivers may receive certification for 1 year.

Stage 3 – BP of more than 180/110 will result in disqualification (failed exam). If BP is less than 140/90, drivers may receive certification at 6-month intervals.
If you're concerned about your blood pressure for an upcoming DOT physical, there are things you can do to help lower your rating. Here are some tips on how to lower your blood pressure:
Eat fruits and vegetables. Beets in particular are helpful with lowering your pressure as they are high in nitrate, which turns into nitric oxide and can help lower your blood pressure.

Get good sleep. Sleeping less than 5 hours a night can stress your body and hormones. Chronic lack of sleep can increase your risk of having high blood pressure

Stop or cut back on smoking, drinking, and coffee. Nicotine has been shown to increase blood pressure and heart rate. It's bad for your health and can negatively affect your DOT physical blood pressure.

Stay hydrated. Drink plenty of water. When your body is dehydrated you retain more sodium, which has been linked to increased blood pressure.
Vision Test
As mandated by DOT regulations, drivers must have good vision in order to operate and drive a commercial vehicle. To pass the DOT vision test, you must have 20/40 vision with or without the use of corrective lenses (prescription eyeglasses or contacts). This means that you must be able to see at least 20/40 with both eyes, at least 20/40 with the right eye, and at least 20/40 with the left eye. Individuals with monovision may be disqualified from getting a DOT medical card.
Hearing Test
To safely operate a commercial vehicle, you must have good hearing. At your hearing test, the medical examiner will check to see if you can hear a forced whisper in one ear within a five feet distance without the use of a hearing aid. If you require the use of a hearing aid in the other ear, you may still be able to pass the hearing test.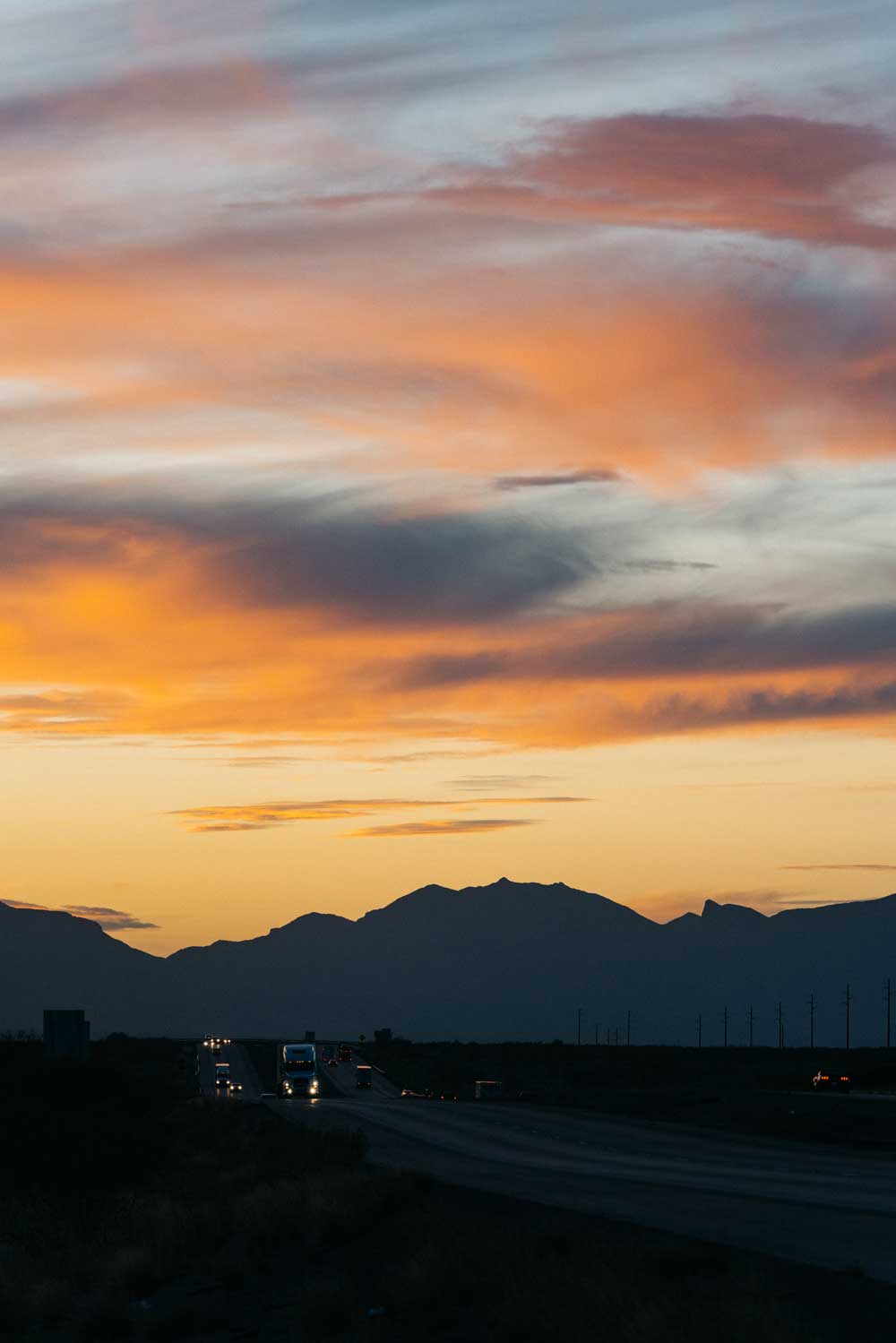 Cardiovascular Screening
According to the Federal Motor Carrier Safety Administration (FMCSA), cardiovascular disease (CVD) is the leading cause of sudden death and medical illness with commercial motor vehicle drivers. Since CMV drivers are at higher risks for injury and death, they need to have good heart health to pass the cardiovascular screening.
Brain and Neurological Screening
Part of the DOT exam will include screening for brain injuries or neurological disorders which may cause seizures or epilepsy. Unfortunately, people with a history of seizures and those diagnosed with epilepsy will be disqualified from getting a DOT medical card, even if the condition can be controlled.
Passing the DOT Exam–What's Next?
Drivers who meet the DOT physical requirements will receive a DOT medical card or certificate valid for up to 24 months. However, a medical examiner can issue a certificate for less than 24 months if a driver needs to be more closely monitored due to a medical condition such as high blood pressure.
Once you have your DOT medical card, check out these truck driving jobs and let's get you back on the road.