What is a DAC Report?
by Pride Transport | Nov 05, 2021
If you're looking for a new truck driving job, then you should get to know the DAC report. Put simply, a DAC (Drive-a-Check) report is an important document that provides information on a driver's employment history and experience. Think of a DAC report as a credit report but for truck drivers. If you've applied for any truck driver jobs, chances are your potential employer will pull your DAC report after you have applied.
Employers use DAC reports for various reasons, including to verify a driver's work history, and gaps in employment. The report provides up to 10 years of information and helps potential employers determine if an applicant meets their hiring standards.

Where Does a DAC Report Come From?
The DAC report comes from a private company called HireRight. They are an online screening company that provides background checks for various industries including transportation and truck driving. The company creates the DAC reports that employers can use as part of the hiring process. HireRight is associated with various associations including the American Trucking Associations (ATA), the largest national trade association for the trucking industry.

Do All Employers Use DAC Reports?
While not all companies use the DAC report, about 90% of mid to large-size trucking companies use them to screen potential employees. One of the main reasons why these reports exist is to confirm that the information on the driver's application is accurate.
Once your application gets reviewed, employers can use the DAC report to compare and verify the information on your application. This helps streamline the hiring process and is similar to employers in other industries calling your reference contacts.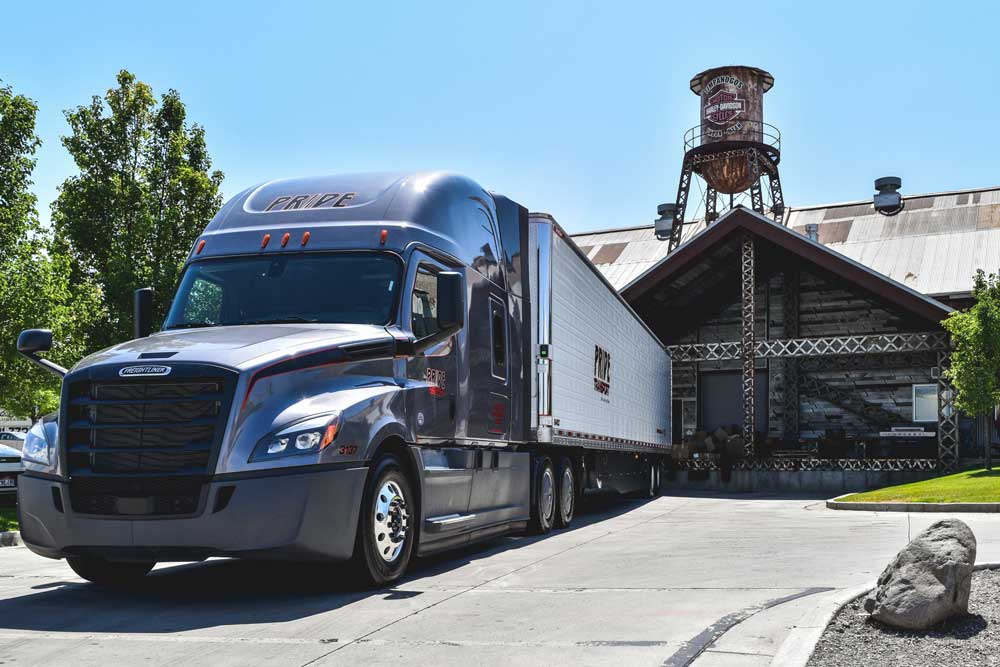 What Information is On a DAC Report?
A DAC report will show driver information such as driver's license number, and birthdate. In addition, the report also includes a driver's:
Employment History - Companies you've worked for and how long you've worked there
Motor Vehicle Safety Record - Information about accidents and insurance claims
Truck Driving School Performance Records - Training schools you attended and your certifications
Drug and Alcohol Test Results - Drug and alcohol test results may include pre employment testing results. If your results show that you have drugs in your system, you may be denied the job
Reason for Leaving a Job - Employers want to know why you left your last job
Work Records - Employment records for companies that are no longer in business
Rehire Eligibility - Whether or not your former employers would be willing to rehire you
The DAC report may also include information on the types of trucks hauled such as temperature control, flatbed, van, tanker, or drop-deck.

How Long Does the Information Stay On My DAC Report?
Some information on your DAC report will never change, such as your name, social security number, birth date, and dates of employment. But the timeframe for how long an item stays on your record depends.
For example, a failed DOT drug and alcohol test may stay on your record for three years. But if you were terminated because of the failed drug test result, the termination may remain on your record for even longer. A refusal to take a drug or alcohol test may appear on your record as well.
Most moving violations will fall off your driving record after three years. However, many states have laws that allow alcohol violations to remain on the record for 10 years.
Information such as accidents, work records, and rehire eligibility may be removed after seven years. This means that after seven years, your DAC report will not include information about past job performance, the reason you left a job, rehire eligibility, or accident information.


Can I Fix an Error on My DAC Report?
Errors on your DAC report may affect your chances of getting a job. But if you find yourself in this situation, know that you have the right to file a dispute. The investigation generally takes about a month to complete but the exact timeframe will depend on your specific situation.
Under the federal Fair Credit Reporting Act, HireRight must correct or delete information that is inaccurate, incomplete, or unverifiable. If the situation calls for it, you may also consider hiring an attorney. If there are considerable errors on your DAC report and HireRight refuses to make the correction, a lawyer may be able to help. However, most DAC claims do not require professional legal assistance.
Correcting information on a DAC report can be a long and frustrating process. There will be numerous forms and verifications to complete but may be worth the effort to ensure all information is accurate.
How to Get a Copy of Your DAC Report
If you're a truck driver looking for a new job, you should be familiar with DAC reports. That way you can check for yourself to see if the information is accurate. If something needs to be corrected, you have the right to file a dispute. Drivers may request a free copy of their DAC report once every 12 months. To request a copy of your DAC report, complete and submit a form on the HireRight website. Drivers may also submit their requests by telephone at (800) 381-0645 or fax (918) 664-5520 or by regular mail:
HireRight
Attn: Consumers Department
14002 E. 21st Street, Suite 1200
Tulsa, OK 74134

If you're applying for a truck driving job, you'll want to make sure the information on your DAC report accurately reflects your background and experience. This will ensure a prompt verification and hiring process by your potential new employer. Making the task of finding a new truck driving job easier for all involved.