We're on the I-5, Tijuana to Seattle, What's Good
by Pride Transport | Aug 26, 2019
And off we go, continuing our journey across the country on popular truck routes. The truth about driving a truck is that there's not a lot of time to get out, look around and enjoy the roads you travel on. But, the routes truck drivers travel do offer some great sights and places to stop. In this episode of our series, we are going to look at the I-5 going from Tijuana all the way up to Seattle. Plenty to see and do along this stretch of highway.
I-5 is the only continuous Interstate highway to touch both the borders of Canada and Mexico. Since it's a border to border interstate. We'll start in Tijuana, whose name literally means by-the-sea.
Tijuana
Be the unabashed La Tourista. Have your picture taken with a donkey that has had white zebra stripes painted on it while you stroll the La Revu, the main tourist strip in the city. Tijuana also has many traditional Mexican markets with the Mercado Hidalgo being the most central. Hildago sports fresh fruit and vegetables as well as local cheeses and a ton of goods from central and southern Mexico.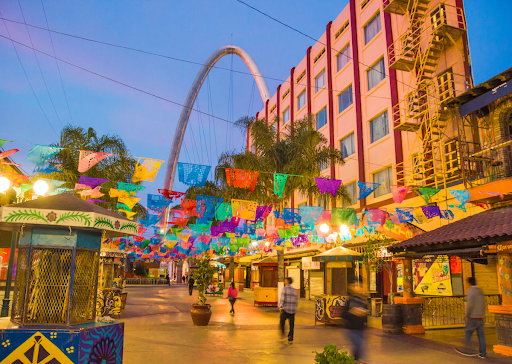 If shopping, cheap liquor, possibly deadly tattoos aren't your style, then take in something more controversial: The Fiesta Brava at the Plaza Monumental de Tijuana. Be cautioned if you do take in the fiesta at the Monumental what you're going to see is a very old, traditional sport in Mexico: Bull Fighting.
Moving on.
Now we're into California.
Balboa Park
In this lovely gardened spot you'll find the famed San Diego Zoo, science center, and art museum. Balboa Park is worth the stop just for the legendary zoo but there's also a super cool automotive museum as well.
South Carlsbad State Beach
Surfing, fishing and all-day beach access make this a wonderful stop. If possible, hang out and watch the sunset into the ocean, there's really nothing quite like it.
Mission San Juan, Capistrano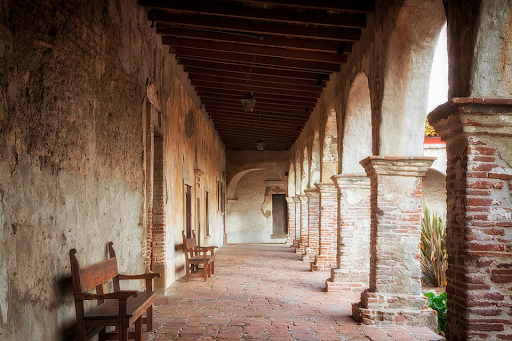 The history of the Spanish Missionaries is here along with the reality of 2000 inhabitants of this 18th-century mission buried in unmarked graves. If you're around on March 19th, St. Joseph's day, you can witness the much-anticipated return of the swallows to Capistrano. The return of these iconic flyers has been celebrated since the early 1930s.
Disneyland, Anaheim
Meh. It's a theme park, you know the drill.
Antelope Valley California Poppy Reserve.
Poppies, man, poppies. These bright-hued flowers stretch for seeming miles and there are seven miles of trails to hike in and among the poppies, poppies, poppies.
Lost Hills
The last place James Dean stopped. This is cultural history, pop culture, Hollywood history all combined. This is literally the last place the actor Dean stopped before he moved on down the road and died when he crashed his Porsche Spyder. There's a '50s themed diner, a general store all adorned with the visage of the famous Dean.
New Idra Ghost Town
In Coalinga, there is a town that was built around a mercury mine. The town wasn't fully abandoned until the 1970's so it's not as old and rusted out as most ghost towns. However, there are about 100 buildings left to explore and photograph and it's still freaky as hell.
Folsom Prison Museum
This is one of California's most notorious lock-ups. You can see inside an old cell, examine some handcrafted shanks and shivs and if you listen closely, you can hear the echos of Johnny Cash playing his famous concert.
National Yo-Yo Museum
Welcome to Chico and this wonderfully kitsch museum. It boasts the world's largest Yo-Yo as well as 80 years of Yo-Yo related artifacts. The museum also hosts the annual National Yo-Yo championship. That's a real thing, I wouldn't string you along.
Lake Shasta Caverns
This is the best attraction in the area. You can only get to the caverns by boat. Once you're there, explore a system of underground, sometimes underwater, natural caverns.
Good-bye, California and hello Oregon.
The Oregon Vortex/House of Mystery
A 1930s-era attraction. A scientific analysis of the area and the house has deemed this area has a vortex that causes the laws of physics to seem irrelevant. Pretty wacky place.
Blairally Vintage Arcade
In Eugene, there is a sweet place that's part dive bar, part hands-on museum dedicated to the most beloved arcade games of the past. Liquor up and play some memories.

Powell's City of Books
Even if you're not a reader, and I have no idea why you wouldn't be, the sheer volume of books in this shop is enough to inspire the most non-bibliophile to crack a spine and feast on some words. Powell's is a truly legendary independent books store that must be experienced.
See you later, Oregon, we're moving into Washington.
The Museum of Glass
This Tacoma treasure boasts a glass bridge that is adorned with pieces by the famed glass artists Dale Chihuly. You can see mind-blowing sculpture, glass blowing demonstrations and if you're lucky you may pick up a Prince Rupert's Drop.
The Museum of Flight
Seattle has a lot going on. There's coffee and grunge, there's water and rain and there's the wonderful Museum of Flight, Air, and Space. Inside you'll see the Concorde, Air Force One and the very first Boeing 747. Plan to spend some serious time here.
Pike's Place Market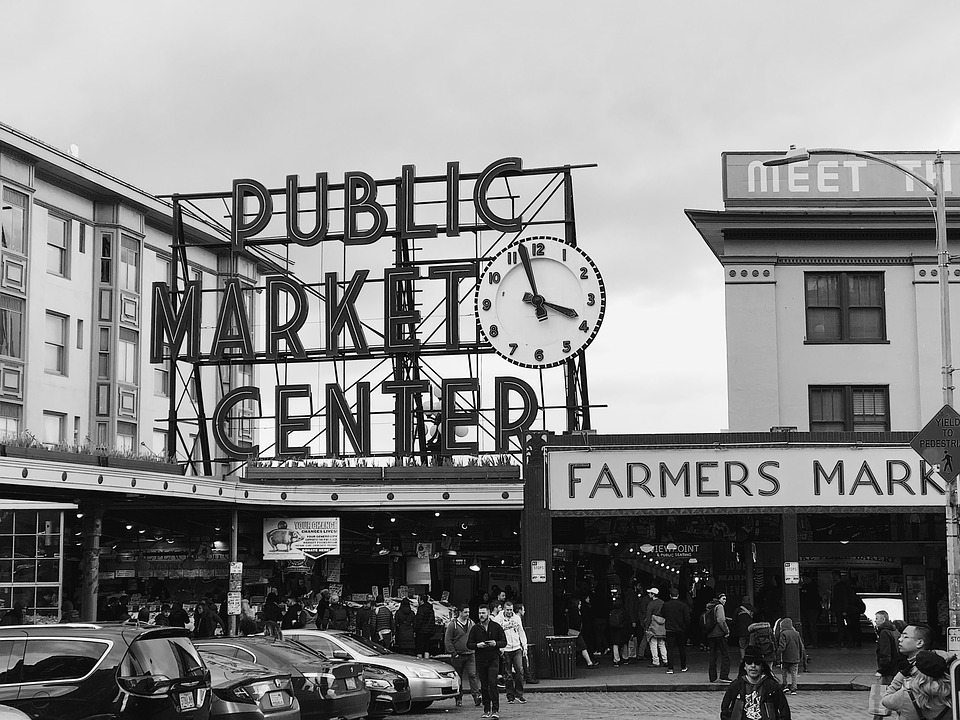 Here our journey ends and what better place to end at than this market. Opened on August 17, 1907, and saw many years of productivity and despair. Through both world wars, the internment of Japanese-American citizens and lean years the market was a place for great produce and good bargains. In the 1960s the maze of aging buildings was slated to be demolished but architect Victor Steinbrueck rallied the city behind the cry of save the market. Voters approved a 17-acre historic district on November 2, 1971. And the City of Seattle established the Pike Place Market Preservation and Development Authority. Today, Pike's Place remains as Seattle's neighborhood market place.
In the market, you'll find food crafts, clothes, and many other wonders. You'll also see the market theater gum wall. It's exactly what it sounds like, a wall that has had chewed wads of gum stuck to it. In November of 2015, the wall was scrubbed clean of all chewed gum for the first time in 20 years. Lovely. But, as it is with gum walls, as soon as it was cleaned, the wads of chewed gum began to return.
Apart from the gum, there are all sorts of foods to fill your needs. I suggest you visit DeLaurenti Specialty Food and Wine and Totem Smokehouse. The farmer's market is perfect for all your freshest fruits and veggies. Wander by Pike Place Fish Market and who knows, someone may fling a fish at you. There are tons of artists and craftspeople selling their wares and if you go, make sure you swing by Stickman Leather, say hello to artist/craftsman Shawn Bettinger and check his hand-made leather goods. This guy made me a wallet that lasted 22 years.
And there it is, another chapter in our driver's journey across the country. I'm sure I left out something somewhere so, if you have a favorite spot along the I-5, leave a comment and share your suggestion for all to enjoy. Thanks and travel easy.