Utah Food Bank and Pride Trucking
by Pride Transport | Dec 23, 2020
In the third phase of starvation, a person is marked by apathy, withdrawal, listlessness, and increased susceptibility to disease.
Withdrawn, apathetic, and listless. If you were a teacher in a crowded classroom, you might just see that as a kid being a kid. The kid isn't going to say anything because there is a shame, which some people feel when they are hungry. When they are starving, for some reason, derision is aimed at poor people and not at poverty itself. So, the kid silently deals with hunger. Extreme hunger. Perhaps slow death.
Few people die of starvation because they usually die of infectious diseases.
A Hungry Child
Research shows that there is a direct connection between hunger and delayed development in young children. There is a higher risk of chronic illnesses such as asthma and anemia. There are also behavioral issues like hyperactivity, anxiety, and aggression in school-age children.
Hunger affects a child's ability to learn, as well. A hungry child will experience developmental impairments in areas such as language, motor skills, and behavior.
Too Many Lives
If you visit the website, The World Counts, the first thing you'll see is a banner with a number. If you watch for a moment, you'll notice that number increases. It's not a swift increase; it is a slow, steady, plodding increase. Breath in, the number increases. Breath out, the number increases. The number represents the people who have died from hunger and hunger-related disease worldwide this year. If you go now, right now, the number is 8,321,660 … now it's changed. Again, it's changed. And once again … it has changed.
Nine million people die every year of hunger and hunger-related diseases. That's more than die of AIDS, malaria, and tuberculosis combined.
A child dies of hunger every ten seconds. Nearly half of those children are under the age of 5.
The physical effects of hunger in adults, especially pregnant women, can include malnutrition, stunted growth, premature birth, low birth weight, and, in extreme cases, infant and child mortality.
A Worthy Fight
Truck drivers not only keep this country moving, supplied, and running daily; they are also the eyes of the road. Truck drivers have joined forces to help stop human trafficking, taking courses to learn to identify possible victims and put an end to the cycle of capture and forced prostitution.
At Pride, we encourage our drivers to be involved with the world, help out when and where they can, and lend their skills to worthy causes such as Truckers Against Trafficking and the Wreaths Across America program.
Here in Utah, one of the most cherished partnerships deals with fighting hunger. Pride is always eager and willing to lend a hand to one of its favorite charities, the Utah Food Bank.
The Utah Food Bank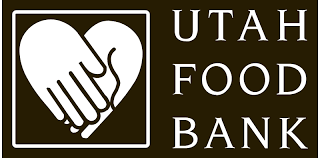 The Utah Food Bank was founded in 1904, and despite its many name changes, it has always stayed true to its core mission: fight hunger statewide. 511,000 Utahns, which is equal to one in six individuals, are in danger of missing a meal daily; worse, one in five children are unsure where their next meal is coming from. In the past year, with help from companies like Pride Transport, Utah Food Bank distributed 52.9 million pounds of food, equivalent to 44.1million meals, to people facing hunger across our state.
Pride Drives Out Hunger
Pride transport has long been a partner of the Utah Food Bank. Participating in employee night, where Pride employees help pack food parcels and load trucks, there's the monthly food box deliveries or even hauling a load of food to a specific location. Those in need have always been able to count on Pride to keep the community thriving and fed.
Another of Utah Food Bank's program, Mobile School Pantry, complements school meal programs, and their other childhood hunger programs. It provides a cost-effective food distribution point for children and their families at the end of the school day in a safe and trusted environment—the school playground. Usually, over the holidays, Pride trucks, drivers, and volunteers work closely with the Mobile School Pantry, ensuring the kids have food and keep the supply chain rolling.
Unfortunately, this year, due to restrictions connected with the Covid-19 virus, the food pantry is not using outside volunteers, so, for this program, Pride, like many volunteers, has been sidelined.
However, this program's growth and impact have been astounding—last year, through distribution at 85 school sites, Utah Food Bank reached 336,414 individuals, 195,655 of whom were children. We don't like to brag, but we are so proud to have been a part of this operation, and we look forward to joining up with it again when the virus is under control.
"We live in a very generous community, and that makes us happy and proud. Ginette Bott, the president and CEO of the food bank, has done tremendous work. Under her direction, the food bank has more than doubled its donations this year alone."
-Jeff England, President, Pride Transport.
Jeff still hauls monthly food boxes and delivers a load of food to where it is needed most. He's the president of Pride, but he is also an active participant in community endeavors.
Communities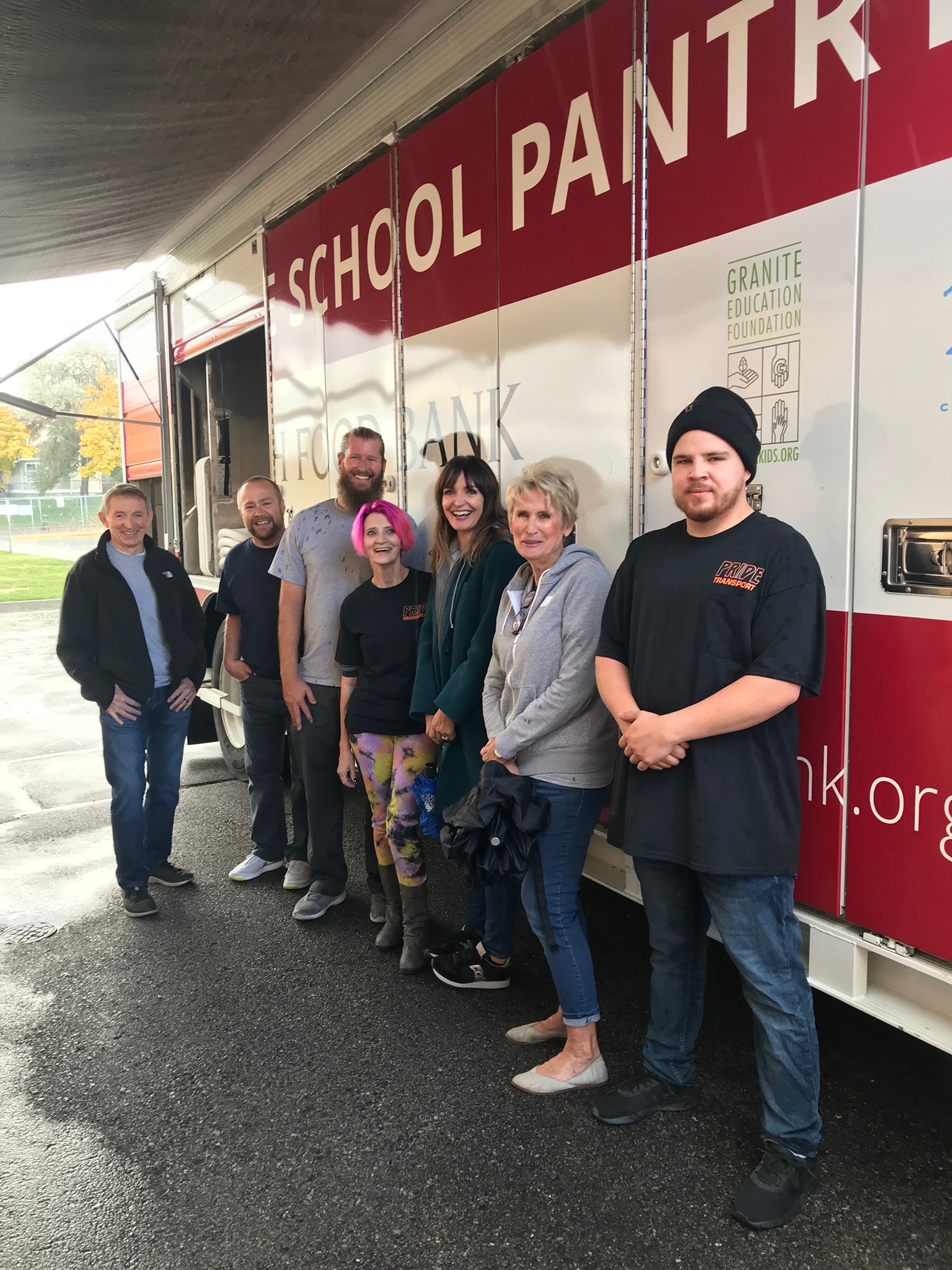 Pride is part of a community, and that's important to us. Being with the people we love, learning from people we've just met, and doing everything we can to help those in need. We celebrate our wins together, and we console each other in our times of loss; that's what a community is about for us. And when there is hunger, Pride is ready to roll and do our part to make sure kids and families get fed.
We are still doing monthly food box deliveries, always very much connected with the Utah Food Bank. We love being part of this community and are so thankful for organizations like the food bank who work tirelessly to give those in need a little more, a little help, and a little hope.
It takes as many hands as we can get. Call the Utah Food Bank, ask how you can help, donate, or just become more aware. Knowing is the first step to conquering. Pride is happy to do our part in keeping hunger away.