Stay Healthy on the Road With These Fast Food Alternatives
by Pride Transport | May 31, 2019
When you spend days at a time on the road, it can be challenging to stick to a health regimen. Long hours sitting behind the wheel, interrupted sleep, and the tempting snack displays at rest stops make it easy for your body to get out of sync and hold you back from feeling your best.
If you don't have time to meal prep or you're in a pinch for time, fast food is often the only solution to settle the rumbling in your stomach. However, instead of reaching for a burger and fries you could opt for something on the lighter side. Not sure where to start? Here's a list of some healthier fast food options to consider.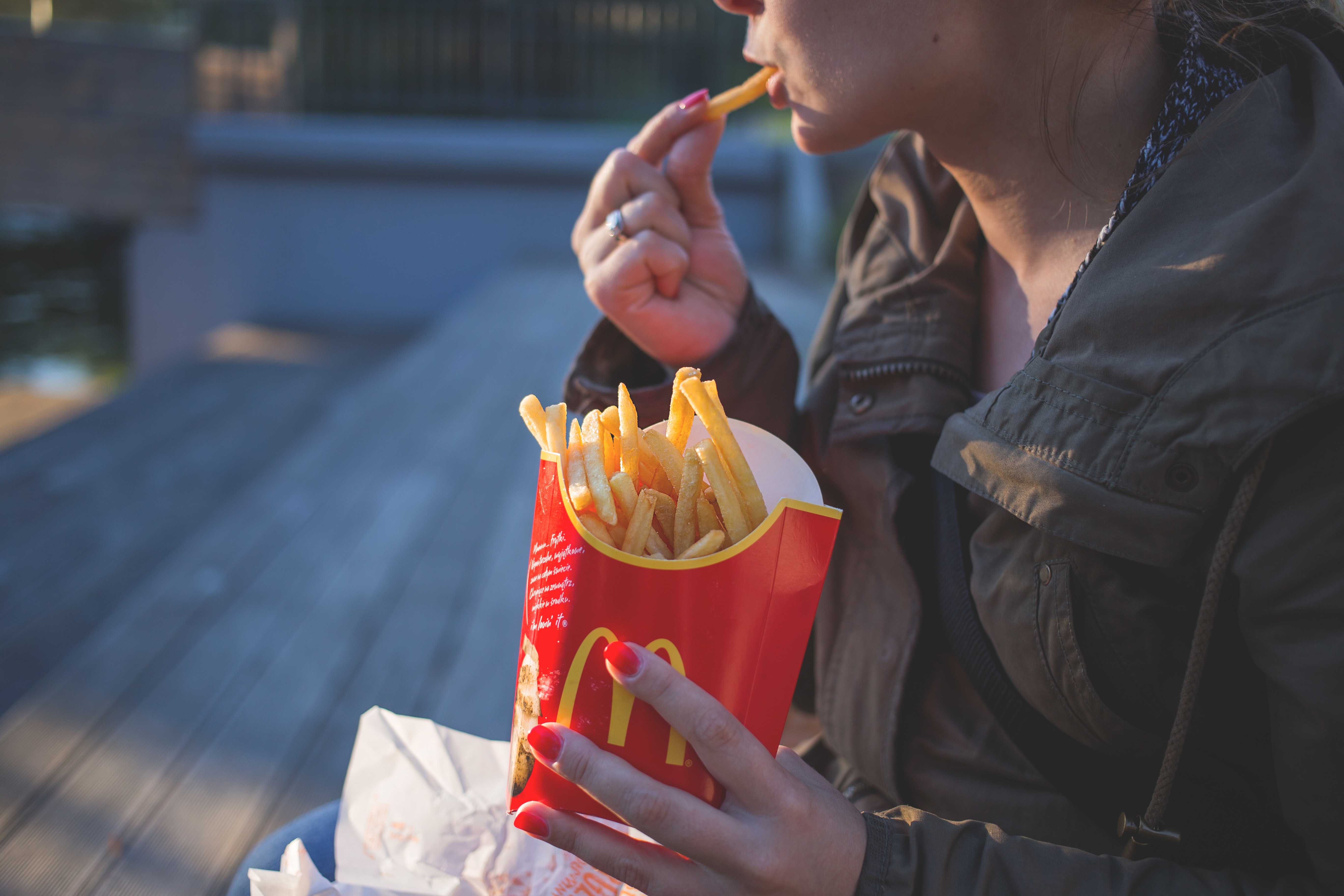 Mcdonalds
There's nothing quite like a big juicy burger, but did you know that a medium Big Mac meal with a Coke is 1,100 calories? That's more than half of the recommended calorie intake in one meal alone. Substitute with one of these options instead:
Artisan Grilled Chicken Sandwich
A seasoned grilled chicken fillet topped with tomatoes, lettuce, and an herb vinaigrette sauce, all packaged between an artisan roll.
Calories: 380
Fat: 6g
Protein: 36g

Southwest Grilled Chicken Salad
A bed of mixed greens topped with seasoned grilled chicken, a southwest veggie blend, chili lime tortilla chips, shredded cheddar jack cheese blend, drizzled with cilantro lime glaze and a squeeze of lime.
Calories: 350
Fat: 11g
Protein: 37g
Egg White Delight McMuffin
Egg whites, a slice of Canadian bacon, and a slice of American cheese between a toasted English muffin.
Calories: 260g
Fat: 8g
Protein: 16g
Carl's Junior
While Carl's Junior does have that famous charbroiled burger, they also have a surprising amount of ways to customize your meal to make it healthier in addition to vegetarian options. You can "Veg It" or "Trim it" to opt for a low carb and low cal option.
Charbroiled BBQ Chicken Sandwich
A juicy charbroiled chicken breast garnished with lettuce, tomatoes, and tangy BBQ sauce on a warm honey wheat bun.
Calories: 390
Fat: 7g
Protein: 30g
Charbroiled Chicken Salad
An all natural chicken breast served on top of a blend of iceberg lettuce, red onions, tomatoes, croutons, and a 4 cheese blend drizzled with a balsamic vinaigrette.
Calories: 280
Fat: 9g
Protein: 32g
Burger King
Is it possible to cut down the calories at the home of the Whopper? It is, and the items might surprise you. Sometimes it's just about cutting out the unhealthier aspects of a meal such as mayonnaise or skipping the fries for a side salad.
Grilled Chicken Sandwich
A simple sandwich that packs a punch with a grilled chicken filet, sliced tomatoes, lettuce, and honey mustard sauce on a potato bun. Want to cut down the calories even more? Skip the sauce.
Calories: 430
Fat: 11g
Protein: 40g

Morning Star Veggie Burger
A vegetarian-friendly patty made from real vegetables and whole grains topped with lettuce, tomatoes, onions, pickles, ketchup and served on a sesame seed bun.
Calories: 390
Fat: 17g
Protein: 21g
Hamburger
Sometimes you just need to ditch the frills and go back to the basics. A flame grilled beef patty, topped with a layer of pickles, mustard, and ketchup on a toasted sesame seed bun.
Calories: 240
Fat: 10g
Protein: 13g
Taco Bell
This fast food joint isn't just crunch wrap supremes and gordita tacos. With their recent roll out of the fresca and power menu, it's possible to get a quality meal that doesn't hurt your wallet.

Chicken Power Menu Burrito
Grilled chicken, guacamole, shredded cheese, reduced fat sour cream, pico de gallo, and avocado ranch sauce all wrapped up in a toasted flour tortilla.
Calories: 450
Fat: 20g
Protein: 26g
Spicy Tostada
A crunchy tostada shell topped with beans, cheese, tomatoes, lettuce, chipotle sauce, and red sauce. Add on guacamole and chicken for a protein-packed upgrade.
Calories: 210
Fat: 10g
Protein: 6g
Mini Skillet Bowl
A bowl of scrambled eggs and potatoes topped with a savory nacho cheese sauce and pico de gallo.
Calories: 180
Fat: 11g
Protein: 5g
No matter where you choose to eat while on the road, there are always healthy alternatives. Even if it's something as simple as swapping out your french fries for a salad, it's still a step in a healthier direction and you'll be able to tell the difference in your energy levels. Combine this with constant hydration and regular exercise, and you'll easily be able to maintain a healthy lifestyle.