Spring Driving Tips
by Pride Transport | May 23, 2019
The ice is melting, the sun is shining, and the flowers are blooming. Spring has sprung and the roads are starting to get crowded again with travelers. While winter may be most known for its treacherous driving conditions, spring comes with its own unique set of obstacles. From wind and rain to wildlife emerging from hibernation, spring driving can be challenging in its own right. Here are some things to be aware of for safe driving during the spring season.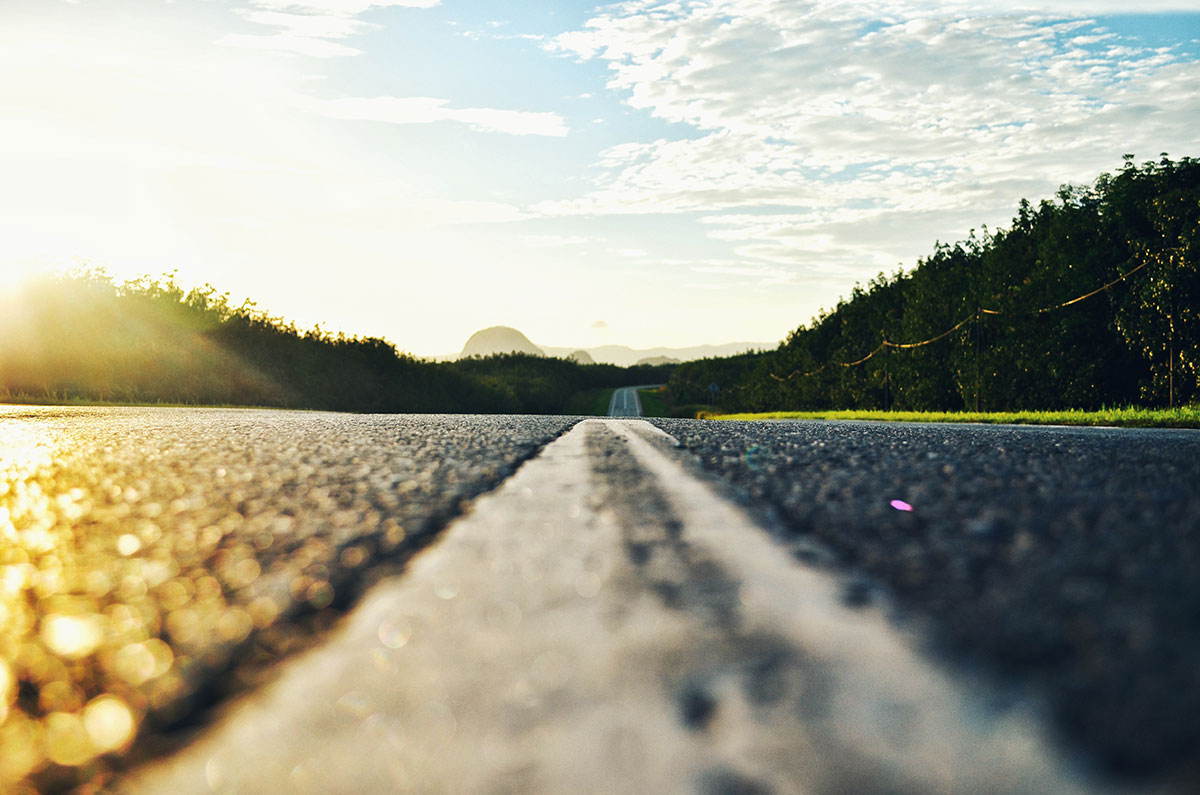 Pedestrians
While you're driving, keep an eye out for pedestrians, especially on warm days. Residential shopping and recreational areas will have more pedestrians, so it's especially important to be aware of those who are walking.
Two-wheeled vehicles
The number of motorcyclists and bicyclists on the road increase during the warmer seasons, so it's important to keep an eye out and share the road. Bicyclists have the same rights as other vehicles on most roads. In particular, watch out for motorcycles and bicycles at intersections and in your blind spots when you are turning, passing, or merging.
Construction Zones
Spring is often the time when road work begins or resumes, so expect construction zones. Pothole repairs, highway maintenance, and other road repairs may slow down your drive and tax your patience. Stay calm. Slow down, and be aware of the conditions around you. Be especially careful driving through work zones. Increase your following distance and avoid distractions.
Severe weather
Just because the weather is warming up, doesn't mean it can't still be dangerous. If the weather turns hazardous, find a safe place to park until weather conditions improve. Likewise, if the weather turns cold and dips below freezing, icy conditions may make roads slick. If you encounter this, reduce your speed and increase your following distance
Maintenance
If you are taking your vehicle out of winter storage, have your mechanic perform regular maintenance, including checking the fluid levels, tire conditions, lights, suspension, and brakes. Doing so now will help reduce the risk of a breakdown or accident.
Wildlife
Deer, bears, and other wild animals become more populous in the spring, as the warmer weather brings them out of hibernation. Be alert of wildlife on the road, and slow down so you can stop safely if animals are on or near the road.
Spring is a season of renewal, and it also can be a season of fun driving. Stay alert and be prepared to avoid the challenges of spring driving and make the most of the season!