Salt Lake to Portland, Did You See That?
by Pride Transport | Aug 06, 2019
Truck drivers have been everywhere, man, everywhere. Sometimes they go across the country, sometimes it's across town. They travel the highways and side roads of this great country of ours, keeping us supplied and assuring the great machinery of business and commerce continues moving along.
The downside of all this travel is usually the drivers have a deadline so stopping and enjoying, say the world's largest ball of twine in Cawker City, Kansas, isn't possible. They have to keep moving. On dedicated routes, drivers will pick up and deliver to the same customer that they have been servicing for a while. This is a familiar route and sometimes it affords the driver time to stop and take in the sites, like the world's largest operational frying pan in Rose Hill, North Carolina. That 15-foot wide pan fries hundreds of chickens once a year.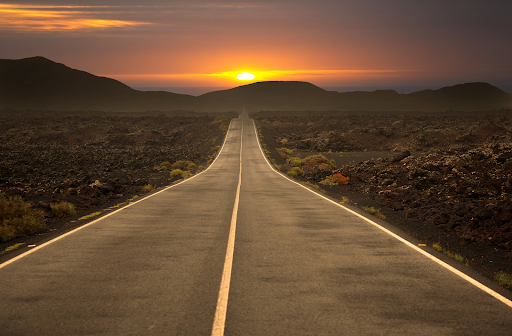 Some routes have wonders like this pan or that ball of twine, some routes have scenery that will take your breath away. We are going to do a series here, some dedicated routes and what's good to see while traveling them. Maybe truck drivers can't afford the time to stop and enjoy them but as the summer settles in and road trips are on your mind, you sure can.
Salt Lake City to Portland, Oregon Road Trip
We'll start this run in Salt Lake City and head west to Portland Oregon. The best route is starting on I-15 up through Idaho where you'll hop on I-84 and that will take you right into Portland. This is a 776-mile jaunt and should take about 11 hours and 34 minutes to traverse. If you obey speed limits, as you should.
What to See in Utah
There's plenty to see as you move through Utah, right downtown Salt Lake there is Temple Square, the LDS visitors center, the LDS conference center, all great historical spots that define the birth of Utah.
Moving out of the city you'll find:
This is the Place, Heritage Park
Train rides, livery stables, The Hooper & Eldredge Bank, "townspeople" roaming around, a boot shop and more.
The Gilgal Garden
A sight to see. Artist Thomas Battersby Child, JR created this large sculpture garden near his home. It's open to the public, free, seven days a week. Gilgal is an Old Testament word meaning circle of stones. Child built a circle and more. Quirky, odd, frightening, you decide.
Golden Spike National Historic Site
The Union and the central Pacific railways were joined in Utah, May 10, 1869. This site celebrates the Union with live reenactments in the summer and history all year round
The Spiral Jetty
This is the brainchild of artist Robert Smithson. The jetty is located at Rozel Point Peninsula on the northeast shore of the lake. Natural sculpture. It's lovely and worth the stop.
Hill Aerospace Museum at the Hill Airforce Base
They have 90 military aircraft, missiles, and aerospace vehicles. Plus an extensive collection of uniforms, ground equipment and thousands of historical artifacts.
And now … Idaho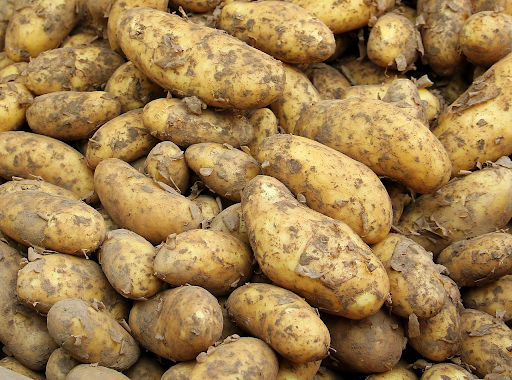 The Idaho Potato Museum
You really cannot pass through Idaho without stopping in Blackfoot and seeing the Idaho Potato Museum. This place showcases Idaho's most famous crop, recounting the growing and harvesting process and details the development of the entire potato industry.
Yellowstone Bear World
In Rexburg. Idaho, you can visit Yellowstone Bear World. If you don't have the time or inclination to travel all the way to Yellowstone, you can snag a little Yellowstone-esque adventure at Bear World. This is a wildlife park that gets you close to the animals.
Birthplace of Television Museum
This is found in Rigby, Idaho. This 14,000 square-foot trove of television history is nirvana for boob-tube fans. Philo T. Farnsworth, inventor of the television, and former Rigby resident is prominently featured in this museum.
On the I-84
Once you leave Idaho your choices for roadside attractions are filled with State Parks, lovely views, and mind-blowing scenery. If you're traveling the I-84 in Oregon, you'll be spending much of your time driving alongside the Columbia River and the beautiful Columbia River Gorge. To say this part of the country is "Gorge-eous" is to employ a seriously overused pun that will cause even the kind people of Oregon will punch you directly in the face for using it. So, don't.
Here are some highlights:
Mount Hood Railroad
Take a scenic train ride along the Hood River. There are also murder mystery train rides and old west style train robbery rides and of course, the train to Christmas Town.
Bridge of the Gods
This is a steel truss cantilever bridge that spans the Columbia River between Cascade Locks, Oregon, and Washington State. It's an amazing structure and a testament to the ingenuity and skill of mankind.
Vista House
This is a house built in 1917 and it is one of the most beautiful scenic points along the historic Columbia River Highway. Weddings, films, TV shows have been captured here and recently it has been approved as "bike-friendly", that's fun.
The Grotto
This is the National Sanctuary of Our Sorrowful Mother, the Roman Catholic Ministry of the Order of Friar Servants of Mary. It is literally a sanctuary of peace, prayer and natural beauty. And … there's a gift shop so …
Hungry? Best Places to Eat Between Salt Lake and Portland
One of the best parts of a road trip is eating at new exciting or hole in the wall places. Here are some road food tips for your journey.
In Salt Lake
Some great places to eat before you head out of Utah. Like the following:
R&R BBQ
Ribs, pulled pork, wings, some of the best barbecue you can eat that's not in Memphis. And, they have hushpuppies!
Hires Big H
This is a classic burger joint where you can still get car service. No frills burgers and Shakes thicker than a book written by Tolstoy. In case you're not familiar, he wrote War and Peace. That's one thick book.
The Red Iguana
Ask anyone who's been to Salt Lake and they'll tell ya, this is the best Mexican place around. They have something like 2000 types of mole, well, it's really seven but, the way they use their mole´. I'd say Holy Mole´ but people from Oregon would punch me directly in the face.
Settebello Pizzeria Napoletana
This is a pizza shop straight from Italy. They have their flour shipped from Napoli, brick ovens and the best pizza around. Number one pizza, the classic Margherita.
In Idaho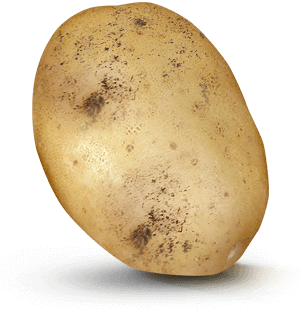 It's all potatoes till you reach Oregon.
Oregon Eats
Sumpter Junction Restaurant
A cool little joint that everyone seems to stop in. Comfort food and plenty of it.
The Saddle, Restaurant & Lounge
This place just calls back a simpler, friendlier, drunker time, doesn't it? This is a family-friendly joint opened in 1975. Good food, drinks, pool tables, and karaoke.
Big John's Pizza
A pizza place but it gets a mention because you can get a free meal on your birthday. Not just a slice, a full meal.

The Bridge Side
This place sits right next to the Bridge of the Gods. So, you're eating next to this lovely bridge and the river and, man, it doesn't get much better than this.
The Observatory
This is a sophisticated but casual place. The menu has a wide variety of options, a little something for everyone. Plus signature cocktails and a happy hour menu.
So, there it is, our first installment of road trips. If you can't be a truck driver you can at least see the parts of the country they see as they keep us going.