Salt Lake to Portland, Did You See That?
by Pride Transport | Aug 06, 2019
Drivers are the backbone of our supply chain, keeping the wheels turning on highways across the nation. But guess what? There's more to the road than just deadlines. Picture this – dedicated routes like Salt Lake City to Portland – where you can hit pause and explore some cool spots.
Imagine cruising through familiar routes, serving regular customers, and catching glimpses of unique sights. Like that gigantic 15-foot-wide frying pan in Rose Hill, North Carolina – where hundreds of chickens get a sizzling makeover every year. Just a teaser of the cool stops waiting for you on this road trip.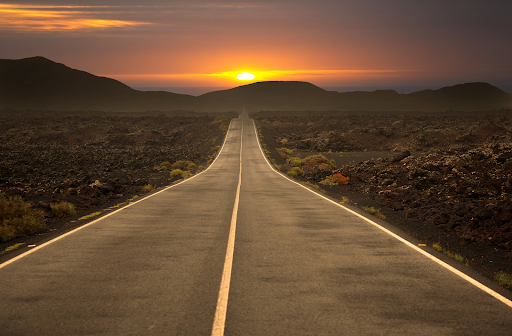 It's time to swap the ordinary for the extraordinary on your Salt Lake City to Portland journey! Some routes might flaunt giant pans and colossal twine balls, while others showcase breathtaking landscapes. Get ready for a series that unveils the treasures along your dedicated route – from Salt Lake City to vibrant Portland. As summer unfolds and road trips beckon, this article is your go-to guide, ensuring your trip is packed with unforgettable pit stops. So, buckle up for adventure!
Things to See & Do on a Salt Lake City to Portland Road Trip
Rev up your engines for a Salt Lake City to Portland, Oregon road trip extravaganza! Start in the hustle of Salt Lake City, cruise through Idaho on I-15, then smoothly transition to I-84, guiding you straight into Portland's heart. Covering 776 miles, expect an approximately 11-hour, 34-minute journey – keep it smooth by sticking to those speed limits! Your adventure awaits!
What to See in Utah
Drivers, as you journey through Utah, prepare for a treasure trove of attractions waiting to unfold. In downtown Salt Lake, dive into the pages of history with landmarks like Temple Square, the LDS Visitors Center, and the LDS Conference Center, each weaving into the vibrant tapestry of Utah's origin.
Venturing beyond the city, discover:
This is the Place, Heritage Park
Embark on a captivating journey through Heritage Park – a haven with train rides, lively "townspeople," and intriguing stops like the boot shop. Make your road trip an unforgettable adventure with this immersive experience.
The Gilgal Garden
Behold a visual spectacle at the Gilgal Garden, an artistic creation inviting you to explore quirky, odd, and even frightening installations. Wander through this Old Testament-inspired circle of stones and decide for yourself the tales they tell.
Golden Spike National Historic Site
Step back in time at the Golden Spike National Historic Site, celebrating the union of the Union and Central Pacific railways in the heart of Utah. Experience the Union's celebration with summer reenactments and year-round historical displays.
Hit the road on your Salt Lake City to Portland journey with these captivating sights etching memories along the way.
The Spiral Jetty
A visionary creation by artist Robert Smithson awaits at Rozel Point Peninsula on the northeast shore of The Great Salt Lake. This natural sculpture offers truck drivers a picturesque and worthwhile experience. The appearance of the Spiral Jetty varies with the lake's water level, providing an ever-changing and dynamic encounter for visitors.
Hill Aerospace Museum at the Hill Airforce Base
A must-see attraction on your road trip, the Hill Aerospace Museum promises a blend of aviation marvels and historical insights. With a collection featuring 90 military aircraft, missiles, and aerospace vehicles, along with an extensive array of uniforms, ground equipment, and historical artifacts, this museum offers an enriching pit stop. For the latest information on visiting, including any potential restrictions or requirements, check the museum's official website or contact them directly.
And now … Idaho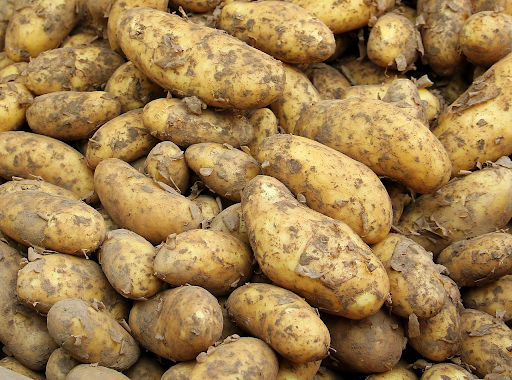 The Idaho Potato Museum
When cruising through Idaho, a must-visit is the Idaho Potato Museum in Blackfoot. Immerse yourself in the spud's world, learning about Idaho's famed crop. Explore the growing and harvesting processes and gain insights into the entire potato industry. It's a potato lover's paradise and an educational stop on your journey. It may not seem like the most exciting stop between Salt Lake and Portland, but the reviews say otherwise.
Yellowstone Bear World
In Rexburg, Idaho, don't miss Yellowstone Bear World. If a trip to Yellowstone National Park seems out of reach, fear not! Bear World brings a touch of Yellowstone to you. This wildlife park offers a Yellowstone-esque adventure, allowing you to get up close and personal with fascinating animals. It's a wild experience without the long drive.
Birthplace of Television Museum
Located in Rigby, Idaho, this 14,000-square-foot museum is a television history haven. Boob-tube fans, this is your heaven. Explore the Birthplace of Television Museum, featuring Philo T. Farnsworth, the inventor of television and former Rigby resident. Dive into the fascinating history of television in a place that pays homage to its birth. If you are a media or television lover this is a must-stop on your Salt Lake to Portland road trip.
On the I-84
Embark on your Salt Lake City to Portland road trip along I-84, and get ready for a driver's dream journey. Oregon has a lot to offer! From State Parks to breathtaking views, the scenery is awe-inspiring, making your road trip memorable.
As you navigate I-84 through Oregon, the majestic Columbia River becomes your companion, guiding you through the enchanting Columbia River Gorge. Brace yourself for the sheer beauty of this region—it's not just gorgeous; it's downright "Gorge-eous." A quick tip: locals might playfully object to overused puns, so maybe go easy on that one. Instead, focus on immersing yourself in the unparalleled landscapes that turn this journey into a visual feast for truck drivers.
Now, let's highlight some must-see spots:
Mount Hood Railroad
Add excitement to your Salt Lake City to Portland road trip with a visit to the Mount Hood Railroad. Immerse yourself in a scenic train ride along the Hood River, offering drivers a unique perspective of the journey. And for a touch of holiday magic, don't miss the enchanting train to Christmas Town. Make your road trip memorable by hopping on board the Mount Hood Railroad and indulging in these captivating adventures.
Bridge of the Gods
Experience a double dose of marvel at the Bridge of The Gods, a massive steel bridge that spans the Columbia River between Cascade Locks, Oregon, and Washington State. This remarkable structure not only stands as a testament to human ingenuity and skill but also offers drivers a captivating sight along their journey. Don't miss the chance to witness this engineering wonder as you make your way from Salt Lake City to Portland.
Vista House
Explore history and beauty at Vista House, a captivating house constructed in 1917, nestled along the historic Columbia River Highway. Located at one of the most picturesque points on the journey from Salt Lake City to Portland, this site has witnessed weddings, film shoots, and TV show productions, making it a must-see destination. Excitingly, it's now recognized as "bike-friendly," adding a fun element to your road trip. Don't miss the chance to enjoy this scenic gem during your travels.
The Grotto
Immerse yourself in tranquility at The Grotto, a Roman Catholic Ministry of the Order of Friar Servants of Mary. Located along your journey from Salt Lake City to Portland, this sanctuary is a literal haven of peace, prayer, and natural beauty. And to make your visit even more memorable, there's a gift shop awaiting you. Take a moment to experience serenity and grab a memento as you explore this captivating destination on your road trip.
Hungry? Best Places to Eat Between Salt Lake and Portland
Get ready for a flavorful journey with some fantastic food stops along your Salt Lake City to Portland road trip. Dining is one of the exciting highlights of the adventure, whether you're into discovering new gems or exploring hole-in-the-wall spots. Here are some delicious road food tips to keep you satisfied on your way.
In Salt Lake
Before you hit the road from Utah, check out these fantastic eateries in Salt Lake:
R&R BBQ
Indulge in some of the best barbecue outside Memphis. From ribs to pulled pork and wings, it's a BBQ feast. And don't forget those hushpuppies—they're a game-changer!
Hires Big H
Experience classic burgers at this joint where they still serve you in your car. No fancy frills here, just thick shakes that could rival a Tolstoy novel in thickness. And yes, that's one seriously thick book—War and Peace thick!
The Red Iguana
Salt Lake's best Mexican spot! With around 2000 types of mole (okay, it's really seven, but who's counting?), it's a mole extravaganza. Fuel up, enjoy the flavors, and make your road trip a tasty adventure!
Settebello Pizzeria Napoletana
Drivers must make a pit stop at SETTEBELLO PIZZERIA NAPOLETANA in Salt Lake City for an authentic taste of Italy. Located in the heart of the city, at 260 S 200 W, this pizzeria brings the true Neapolitan pizza experience to your road trip. From brick ovens to Napoli-shipped flour, every detail is crafted to perfection. Indulge in their specialty, the classic Margherita pizza, and treat your taste buds to a culinary journey. It's not just a meal; it's a memorable stop on your Salt Lake City to Portland road adventure.
In Idaho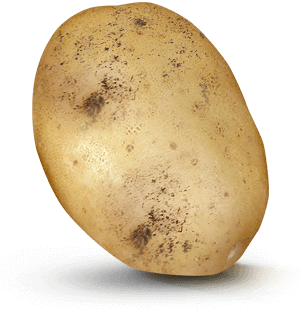 It's all potatoes until you hit Oregon.
Oregon Eats
Sumpter Junction Restaurant
Don't miss out on the cozy charm and hearty flavors awaiting you at Sumpter Junction Restaurant in Oregon. Nestled along your Salt Lake City to Portland road journey, precisely at 303 Mill St, Sumpter, this eatery offers warm and delicious comfort food. With a menu filled with satisfying homestyle dishes, it's the perfect spot to refuel. Take a break from the road and savor a meal that feels like home. Sumpter Junction is not just a dining stop; it's a wholesome experience on your road trip adventure.
The Saddle, Restaurant & Lounge
Drivers can treat themselves to a laid-back atmosphere and delectable meals at THE SADDLE, RESTAURANT & LOUNGE in Oregon. Conveniently situated along your Salt Lake City to Portland road adventure at 220 North St, Joseph, this restaurant welcomes you with open arms and a menu that satisfies any craving. Enjoy good food, drinks, pool tables, and even a karaoke night. THE SADDLE is not just a restaurant; it's a friendly pit stop for some well-deserved relaxation on your journey.
Big John's Pizza
If you're cruising through Oregon on your Salt Lake City to Portland road trip, make sure to swing by Big John's Pizza. Situated at 202 S Main St, Joseph, this pizza joint is a haven for delicious slices and hearty meals. It's not just a stop; it's a taste adventure. Whether you're craving a classic Margherita or a loaded meat lover's pie, Big John's has you covered. Take a break, refuel with mouthwatering pizza, and add a flavorful memory to your road trip journey.

The Bridge Side
Drivers can indulge in a delightful dining experience with a scenic view at The Bridge Side in Oregon. Located right next to the majestic Bridge of the Gods at 745 WaNaPa St, Cascade Locks, this restaurant offers not just a meal but a picturesque stop on your Salt Lake City to Portland road journey. Enjoy delicious food by the river, savoring the unique ambiance and the beauty of the surroundings. The Bridge Side is more than a dining spot; it's a moment to unwind and appreciate the wonders of your road trip adventure.
The Observatory
Drivers can elevate their dining experience at The Observatory in Oregon, a sophisticated yet casual haven for culinary delights. Nestled at 15 S Oak St, Forest Grove, this restaurant is more than just a pit stop; it's a culinary adventure on your Salt Lake City to Portland road journey. Boasting a diverse menu with options to please every palate, signature cocktails, and a happy hour to unwind, The Observatory invites you to indulge in a moment of gastronomic bliss. Revel in the flavors, relax in the inviting ambiance, and make your road trip memorable with a stop at The Observatory.
As we conclude our road trip installment, we've just scratched the surface of the extraordinary journey from Salt Lake City to Portland. Even if big rig driving isn't in your cards, you can still revel in the sights and experiences that keep our nation moving. Stay tuned for more adventures as we navigate the highways, ensuring you don't miss a beat on any broad trip. Get ready for the road ahead and the countless wonders waiting to be discovered!