Need a Mask, Make a Mask, it's Actually Easy
by Pride Transport | Jul 08, 2020
The coronavirus, despite what some have said, has not gone away. Here in the United States, our numbers are up both in people testing positive for the virus and deaths due to COVID-19. Medical professionals and scientists, you know, the people who do this for a living, still say social distancing and wearing a mask in public is the best way to stop the spread of this virus.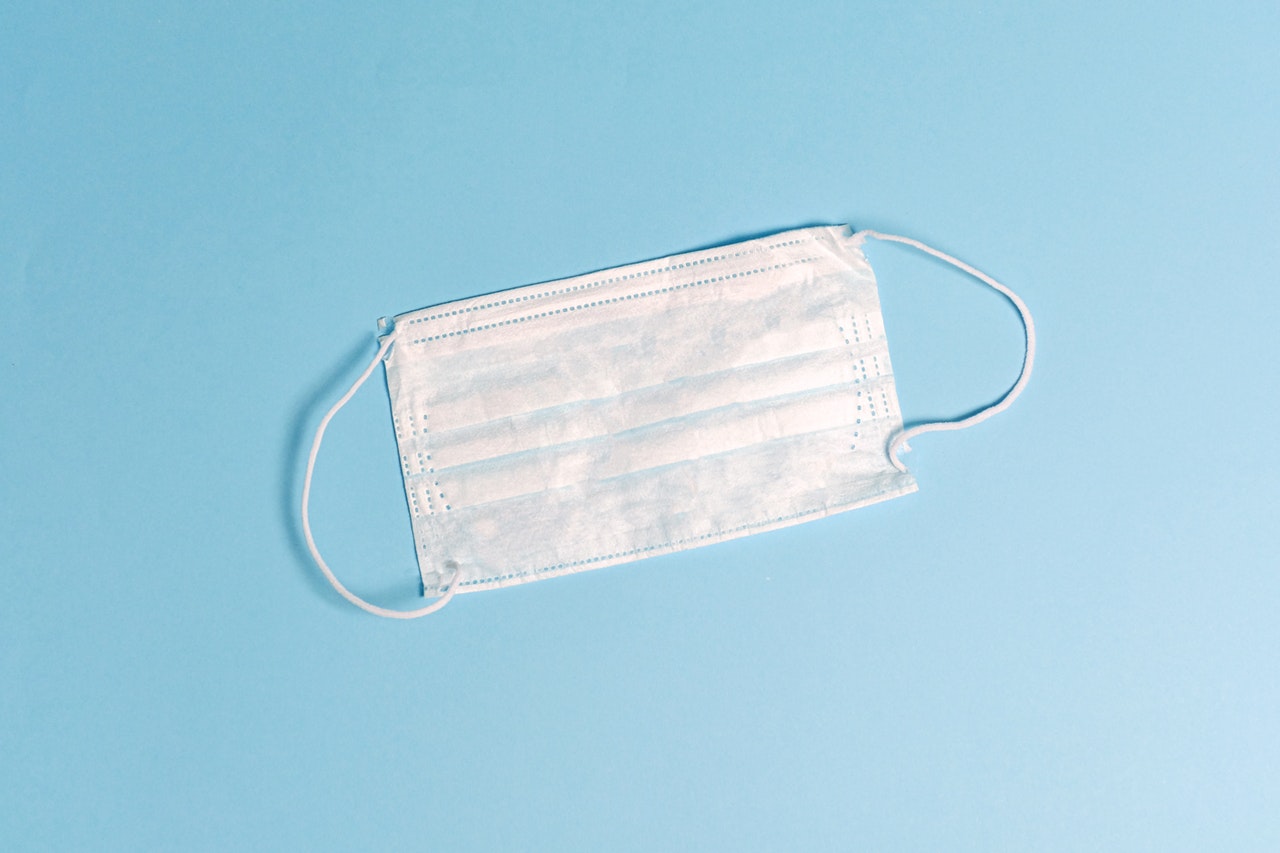 You do for others
Wearing a mask is not a sign of weakness, it's a basic human courtesy. You wear a mask so that you're not spreading the virus to others through breathing, coughing, sneezing, cheering, etc. etc. Wearing a mask shows that you care about your fellow man and you understand how dangerous this whole COVID-19 situation is. Be kind and mask up!
Masks
Although they are more easily obtained, masks still seem pretty scarce. Then there's the fact that they are usually institutional and dull. We are a nation of style and panache so, maybe the dull blue or green hospital mask isn't your jam. Maybe you want to be safe, take care of others, AND show a little personality. That's great. As long as you're masking, there's no reason not to fly your flag while doing it.
make it yourself
If you cannot seem to find a mask or you want to express yourself through personalized maskage, here are some tips on making a safe facemask to wear out in public to keep the world around you safe.
Making a mask isn't that difficult. We're going to give you nuts and bolts, easy-peasy, COVID-squeazy mask idea that doesn't require any sewing at all.
what you need
The mask we are going to show you how to make falls within the guidelines set by the CDC for safety and take only a few minutes to make.
Cloth of some sort, like a clean, old t-shirt.

Scissors

Rubber bands or hair ties

A ruler or tape measure.
That's it, simple, and stuff that you probably have around the house, so you don't have to go outside without a mask to get the stuff to make a mask!
7 Steps to a mask
Follow these seven simple steps and you'll have a mask in minutes.
Lay out an old, clean T-shirt on a flat surface. Using a ruler or tape measure, start at the bottom of the shirt and measure up 7-8 inches.

Cut up and across, you'll end up with a rectangle of material. This is what you're going to make your mask from. Put the rest of the T-shirt aside for more masks or hilarious birthday gifts for unsuspecting friends.

Place the rectangle on a flat surface. Then fold the material from the bottom to the middle. Then fold the material from the top to the middle. You've now basically divided the cloth rectangle in half lengthwise.

Fold again from the bottom to the middle and then from the top to the middle. Once again you've halved the rectangle of material lengthwise. This is now your mask. Not done just yet.

Loop a rubber band around each end of the rectangle of fabric, about 2 inches in from the end.

Now fold the right side in toward the center, then the left side in towards the center, the two outer portions of the rectangle. Extending out from where you wrapped the rubber band, should meet in the middle.

Grab the mask by the rubber bands and place it over your mouth. Now, secure the mask to your face by looping the rubber bands around your ears. This will be enough to hold the maks together and in place.
And there it is, a simple CDC approved face mask. No sewing needed. If you do better with visuals, you can check out this diagram from Healthline.
Personalize this simple mask with different cloth choices, colored rubber bands or hair ties and express yourself. You go, girl!! Sorry, that's … I'm sorry. Moving on.
You're basically using the pressure of rubber bands to hold a folded rectangle of cloth over your nose and mouth.
a note on masks
As we said at the start of this little arts and crafts adventure, a mask isn't for you, it's for the safety of others. But, it's important to note that masks, though helpful, are not magical.
When wearing your mask, wear your mask. Don't pull it down off your nose and mouth to use your phone. Don't lift it to greet people and, most importantly, do not touch your face. A mask is going to prevent aerosolized particles of the virus from reaching another's face but, you're still vulnerable if you touch your eyes, nose, or mouth. When wearing a mask, wear it fully and for all the times you're in a public space.
Also, as soon as you get home, immediately wash your hands. The virus can live on surfaces so, whatever you've touched in the grocery store, laundromat, liquor store, wherever you've ventured out to, the surfaces may have the virus on them, so wash your hands.
We all want this time to be behind us and the best ways to do that is to think of others, be careful, wash your hands and when you're in a public space, mask up!