The Importance of Refrigerated Trucking
by Pride Transport | Oct 06, 2023
Refrigerated trucking is also known as "cold chain" or "reefer" trucking. This is a manner of shipping freight in temperature-controlled spaces. The temperate controls help prevent items from freezing while maintaining their optimum temperature for transport.
Refrigerated trucking requires specialized containers, vehicles, and equipment to monitor the temperatures within the containers at all times. Through this monitoring, it's possible to minimize damage to the items being transported and losses from items getting too warm on the ride.
Refrigerated transport is an essential service across several industries. It helps boost supply-chain efficiency and maintain the safety and integrity of perishable goods.
The Vital Role of Refrigerated Trucking
If you work in the shipping industry, one option is to get into refrigerated trucking. This essential part of the U.S. supply chain is a major earner.
Looking at revenue alone, the long-distance refrigerated trucking industry brought in $13.8 billion in 2022. Why? There are many industries that heavily depend on refrigerated trucking. Some of the industries that use it most include:
Food

Pharmaceutical

Health care
Why do those industries need refrigerated trucking? It all comes down to maintaining the right temperature for the products those industries produce. Medications may need to stay refrigerated to ensure product quality, food has to be refrigerated for freshness, and other items may need to be refrigerated for safety.
Along those lines, refrigerated trucking is a major component in reducing waste and preventing the spoilage of perishable goods.
Without refrigerated trucking, it would be more likely for food-borne illness outbreaks to occur. Bacteria, a common cause of those outbreaks, grows rapidly when foods and other products are between 40 and 140°F. This is known colloquially as the "Danger Zone."
Refrigerated trucks keep their stock under 40°F (and sometimes even lower temperatures), which helps prevent the growth of those dangerous bacteria. Safe temperature regulation and monitoring are essential in these trucks because if the items rise to a temperature above 40°F for two hours or longer, they are no longer considered to be safe to consume.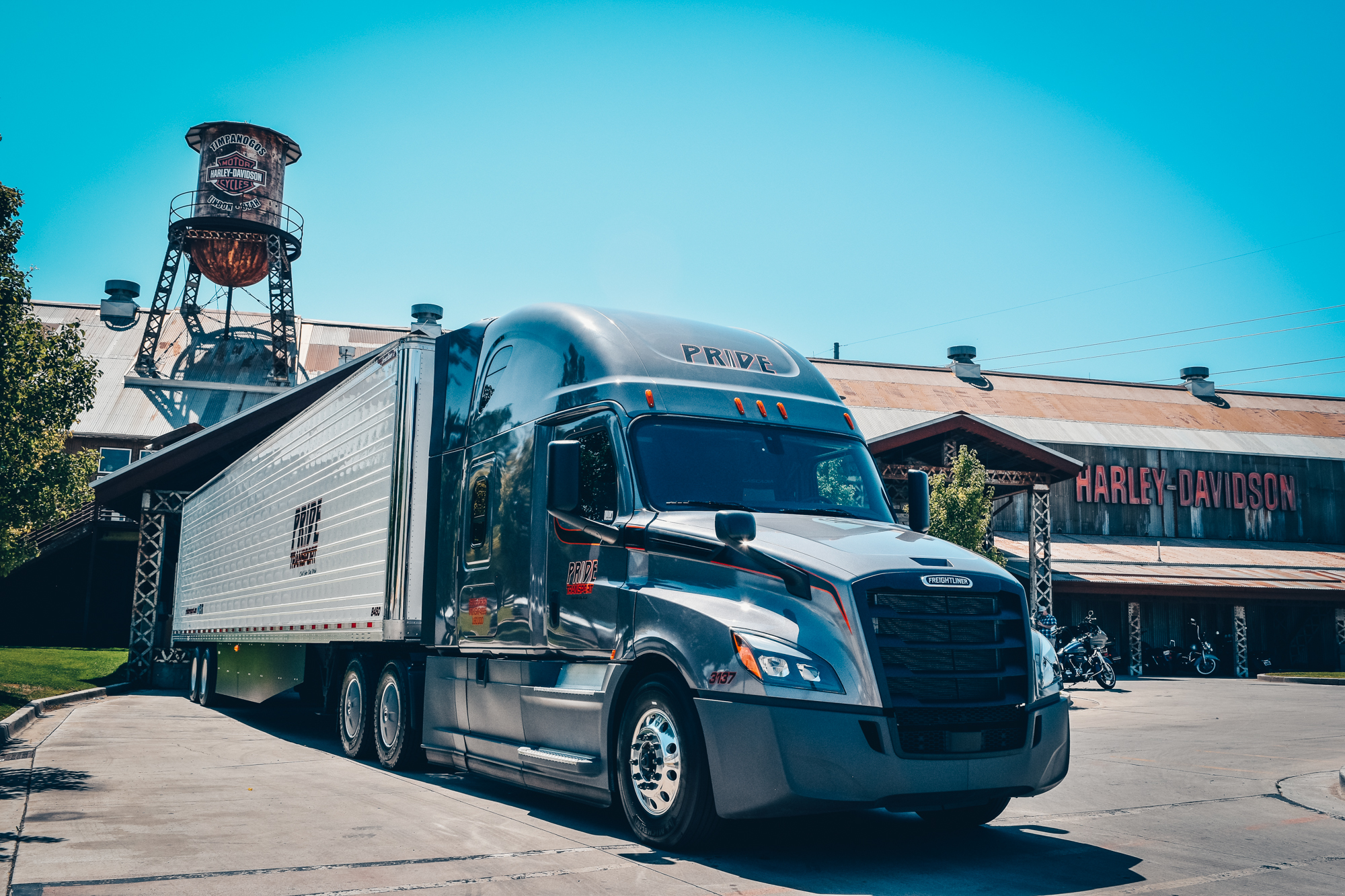 The Challenges of Refrigerated Trucking
Although refrigerated trucking is a necessity, that doesn't mean that there aren't challenges that come along with this job. Some of the most common issues that arise include:
Trouble maintaining a consistent temperature

Equipment failures

Handling temperature-sensitive products
Since refrigerator failure could lead to damaged or destroyed products, it's important for drivers and trucking companies to understand the technologies they can use to keep everything running smoothly. Some of the technology used to support refrigerated transportation today includes:


GPS tracking

, which can be linked with the temperature-control system to monitor and control the truck units.

Wireless temperature sensors to track temperatures over time.

All-electric refrigeration systems, which use less fuel than those run on diesel. Electrical reefer units with advanced electric compressor technology run with a greater cooling capacity, keeping items cooler with an eye on efficiency.
These types of technology are also used to help with another issue: the possibility for external factors to influence temperatures inside the trucks.

Did you know that truck trailers can heat up to around 30°F more than the temperature outside of them? As temperatures rise externally, it's of the utmost importance that the refrigerated units are operating efficiently to keep the products inside cool and fight back against ambient heat. GPS tracking and wireless temperature sensors help drivers (or others monitoring the load) keep a close eye on the temperatures within the container.
Quality Assurance and Compliance
Certain foods are more susceptible to contamination from chemical, physical, radiological, and microbial agents than others, and those foods need to be refrigerated or frozen during transport. Not only do they need to be in a cold environment, but they also have to be monitored while they're transported to ensure their temperatures don't rise to unsafe levels.
In fact, speaking of food items, the United States Department of Agriculture states that meat, egg products, and poultry all need to be frozen or refrigerated after processing, before shipment, and during shipment to minimize the growth of pathogens and spoilage. Then, during delivery, the truck driver's role is to maintain this "cold chain" and get the items to their destination as soon as possible.
The USDA states that trailers and trucks have to be pre-cooled for at least an hour before loading. During pre-cooling, the temperature is normally set at 26°F. For "fresh" items, the temperature range is 26°F to 32°F. Then, upon arrival, all products should arrive at a temperature of 40°F or lower.


Some other rules that must be followed include:


The importance of proper documentation, good record-keeping, and regular equipment maintenance can't be overstated. Any break in the cold chain, even for just a few short hours, could lead to food-borne illnesses that cause significant injury and harm to people purchasing goods. Additionally, medications that get too warm could become weak or ineffective as they degrade as a result of heat.
To maintain safe practices, it's vital for drivers and other team members to continue to participate in educational courses and training regarding the cold chain and all regulations that involve refrigerated vehicles. The three regulations and sets of guidelines above are a good place to start, but there is always more to learn.
Remember, by staying current on training, drivers and others have a higher likelihood of getting products where they need to go safely while staying in compliance.
Pride Transport's Commitment to Refrigerated Trucking Excellence
At Pride Transport, we are dedicated to maintaining high standards in refrigerated trucking operations as we deliver goods across the United States. We maintain a commitment to driver training, safety protocols, and adherence to industry regulations because we understand the risks associated with breaking the cold chain. If you're interested in learning more about driving a refrigerated truck and the importance of refrigerated trucking in the United States, we're here to chat.
Ready to get driving? Check our current job openings at Pride.