Can You Get a CDL Without Going to School?
by Pride Transport | Mar 30, 2022
Deciding to get your commercial driver's license is not a decision to be made lightly. Not only are you deciding to embark on a new career path or acquire a new credential to supplement the skills you already have, but you're choosing to spend your time, energy, and money on getting your CDL.
Once you decide to get your CDL, you have to pass quite a few steps to make sure you're fit to drive a commercial vehicle. Because CDL holders are held to higher standards on the road than other drivers, they must pass a three-part skills test before being able to hit the highway (more on this later).
Potential CDL holders must now meet new minimum requirements for training, as well. On February 7, 2022, the FMCSA announced that all drivers applying for their Class A or Class B CDL for the first time must complete the entry-level driver training (or ELDT) course with a registered training provider before they take their skills test.
This new regulation ensures everyone applying for a CDL has gone through basic skills training and essentially evens the playing field for truck drivers in terms of what they need to know to enter the industry. It does not apply to current CDL holders or for people who got their CLP (commercial learner's permit) before February 7 of this year, but the rule will also affect people looking to upgrade their Class B CDL to a Class A CDL.
The new requirements ask entry-level drivers to successfully pass a program of theory and practical instruction before taking knowledge and skills tests. The program a driver chooses must be listed on the FMCSA's Training Provider Registry.
While this might sound overwhelming, these new requirements were not put in place to deter people from getting their CDLs. In fact, it's quite the opposite: undergoing training might make drivers feel more safe and confident on the road, raising standards for truck drivers across the board.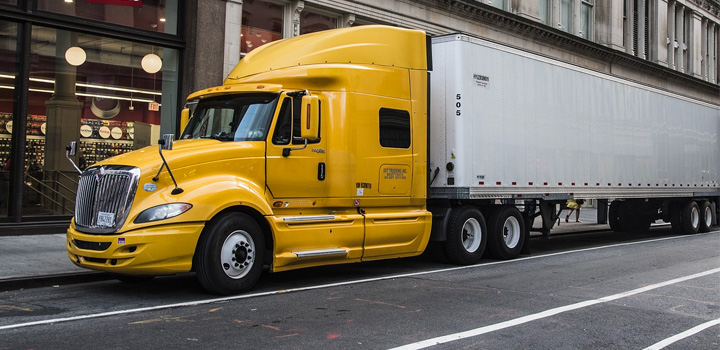 Still curious about what steps the new ELDT requirement adds to the process of getting your CDL? Let's answer some frequently asked questions:
FAQs
Can you get a CDL without going to school?
The short answer is no. But this is new. Prior to the new ELDT regulations that went into effect on February 7, 2022, you could get a CDL without school by simply studying for the tests on your own and spending a certain amount of time driving with a CDL holder (with time requirements varying by state). Read more about schooling for truck drivers here!
However, while you could avoid going to school in the past, it really wasn't advisable. Most companies frowned upon the self-study track and required their applicants to attend training programs, anyway. So it hasn't really ever been better to get a CDL on your own. In fact, Pride sees how important practical knowledge is when it comes to truck driving, and encourages drivers to consider quite a few things, such as drive time and how comprehensive a program is, when picking a driving school to ensure ample preparedness.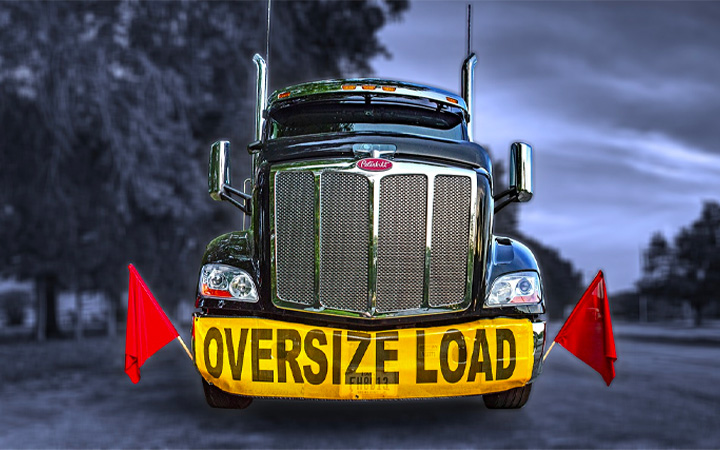 What is the process for getting your CDL?
Hopefully we've made it clear you do have to attend driver training classes to be eligible for your CDL now. But this training is only part of the process. While elements of this process can vary slightly by state, for the most part, federal regulations ask you to:
Get a copy of your state's CDL training manual.

Decide which class of CDL you'd like. (This will depend on the vehicle you'll be driving.)

Take your ELDT.

Get your CLP. (In addition to passing a knowledge test during this phase of the process, you'll likely have to get your DOT medical card and pay any fees your state requires.)

Wait 14 days.

Pass your CDL drivers test. (You'll have to pass all three parts of the skills test:

vehicle inspection, basic controls, and the road test.)


What is included in ELDT?
ELDT includes both theory and practical curriculum and must be provided by a registered training provider.
The theory curriculum covers five major aspects of truck driving for Class A and Class B CDLs:
Basic operation (basic control, pre- and post-trip inspections, backing, and docking)

Safe operating practices (visual search, communication, speed management, and distracted driving)

Advanced operating practices (hazard perception, skid control and recovery, and other emergencies)

Vehicle systems (identification and diagnosis of malfunctions and roadside inspections)

Non-driving activities (handling and documenting cargo, hours of service regulations, medical requirements, trip planning, and post-crash procedures)
Looking to get a hazardous materials endorsement? There's a specific curriculum including theory instruction on 13 topics.
Behind-the-wheel education for Class A and Class B drivers includes two types of instruction:
Range instruction covers 7 topics, such as parking and backing

Public road instruction covers 12 topics, such as vehicle controls and hazard perception.
There is no particular number of hours required for either portion of ELDT.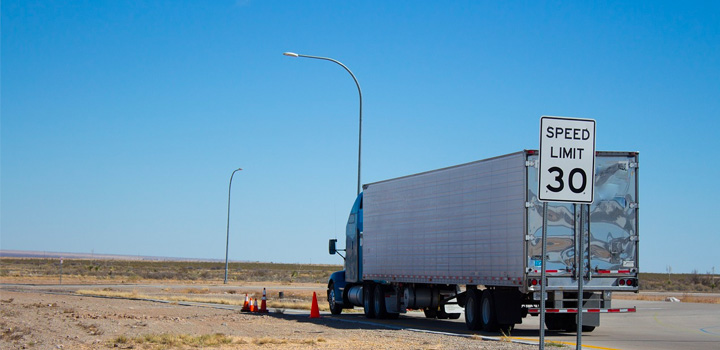 Can you take ELDT classes online?
Yes, you can take ELDT courses online. Since you do not have to meet a required amount of hours for theory training, as long as you demonstrate proficiency in each of the areas of study and achieve at least an 80% on your theory assessment, you're good to go.
Behind-the-wheel training, however, must be completed behind-the-wheel. A driving simulator is not an acceptable substitute for in-person training.
You do have the option of completing your theory training online and your practical training in person with different instructors.
We have curated all of our best tips about getting behind the wheel and more info about schooling here!
How long does it take to get a CDL?
Getting a CDL can take as little as a few weeks to as long as a few months. There is no minimum number of required hours of theory and practical training, so as long as your training school deems you proficient (and you can prove you've earned at least an 80% on your knowledge test).
Once you apply for and get your CLP, you have to wait 14 days before taking the skills test to get your CDL.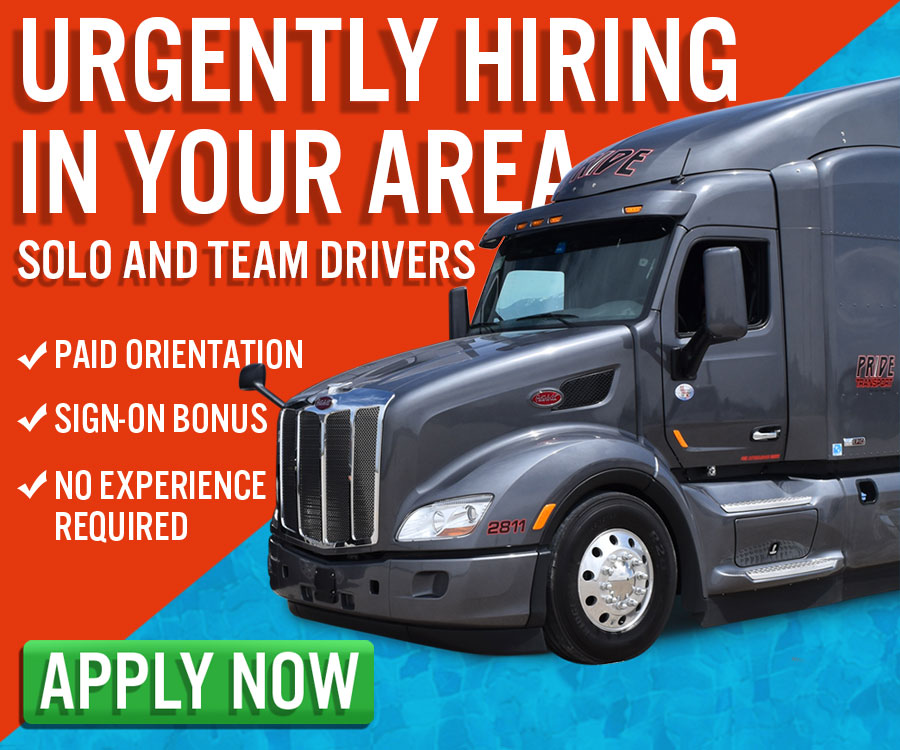 How much does it cost to get a CDL?
The total cost of getting a CDL will vary based on the truck driving school you choose and where you live, but on average it'll cost between $3,000 and $10,000. Drivers should not let cost get in the way of them getting a CDL. There are many options out there, and the amount of time and money you spend on your training is a very personal choice.
While these new rules might seem complicated, their purpose is quite simple: to make sure truck drivers are educated and as safe as possible. If you're looking to get your CDL and obtain a job in truck driving or are looking to enhance their education, Pride has plenty of jobs available and offers additional training programs for drivers.