The Best Truck Stops in America
by Pride Transport | Jul 07, 2022
Truck drivers quite literally keep our nation rolling. Bob Costello, Chief Economist for American Trucking Association, provides some impressive statistics about the trucking industry in 2019 and 2020:
Truck drivers generated over $732.3 billion in gross freight revenues, which constitutes over 80% of the nation's freight.
10.23 billion tons of freight were transported in trucks, which makes up 72.5% of the total domestic tonnage shipped that year.
3.97 million Class 8 trucks operated in 2020, a 1.5% increase from 2019.
Registered trucks traveled over 300 billion miles in 2019.
7.65 million people were employed in 2020 in jobs that relate to trucking activity, including 3.36 million truck drivers.
Obviously it's critical to support truck drivers! Since they spend so much time away from home, these hard working professionals have to do without a lot of conveniences, comforts, and services. That's where truck stops come in! But how exactly do truck stops support drivers, and how do they find the best ones? Look no further; Pride is here with a list of the notable stops.
History of Truck Stops
Often referred to as a travel center, truck stops are operated independently or as part of a chain across the U.S.. The term applies to a place to refuel trucks, park and rest, and grab some food. Thought to originate sometime in the 1940s, as the Interstate Highway System grew, truck stops provide drivers with reliable places to get diesel fuel — not to mention take care of themselves.
Truck stops started out pretty simple, but now some of them go far beyond the basics of fuel and a parking spot. The National Association of Truck Stop Operators (NATSO) now includes over 2,000 truck stops and travel centers. NATSO currently qualifies a facility as a "truck stop" if it includes at least one shower, 15 parking spaces, and has diesel fuel available for sale.
Beyond NATSO facilities, there are plenty of options for truck drivers to catch a break on the road. Some truck driver apps include ratings for over 40,000 truck stops or travel centers across the United States and Canada. Drivers have plenty of options on the road!
The Most Popular Truck Stops
Truck stops aren't just about fuel and food anymore. While many are operated by popular chains like Love's or Flying J, there are also some really great standalone stops. Here are some worth seeing:
Iowa 80 in Walcott, Iowa — Interstate 80, Exit 284

Iowa 80 is known as "The "World's Largest Truck Stop." It boasts over 900 parking spots, and that's just the beginning of its offerings. Iowa 80 offers a ton of services you wouldn't normally expect at truck stops, including a chiropractor, dentist, gym, barber shop, dog wash, and more. (That's in addition to regular services like laundry facilities, showers, a CAT scale, and a truck wash.) If you need to find something on the road, you've got a good shot at locating it at Iowa 80.

North Forty Truck Stop, Tennessee — Interstate 40, Exit 126

The headliner attraction at the North Forty is definitely their 24/7 diner with amazing all-day breakfast. They also have amenities like entertainment, laundry, and showers that are typical truck stop offerings…plus massages!

Jubitz in Portland, Oregon — Interstate 5, Exit 307
Jubitz has 27 acres to take care of truck drivers. There are showers, mechanics, a barber shop, and shower facilities for you, your truck, and your dog. With a location near the Portland airport and over 300 parking spaces, it's easy to see why plenty of drivers stop to fuel themselves and their trucks at Jubitz.

Little America in Little America, Wyoming — Interstate 80, Exit 68
Maybe one of the best-known names in truck stops, most everyone has heard of Little America. The one in Wyoming is particularly good, with private showers, a drivers lounge, truck scales, a repair shop, and plenty of food.

Whiskey Pete's in Primm, Nevada — Interstate 15, Exit 1
Seemingly in the middle of nowhere, Whiskey Pete's is the last place to fill up when heading toward Las Vegas from California or to the California desert from Las Vegas. It's not just a truck stop; it's a full-out casino and hotel complete with live shows, a movie theater, golf course, and a huge casino.

South of the Border, South Carolina — Interstate 95-U.S. 301-501

South of the Border is a popular stop for truck drivers and road trippers alike, featuring the Sombrero Observation Tower, a small amusement park, miniature golf, bounce houses, and a truly impressive jungle gym. Or visit Reptile Lagoon and see the most expansive indoor reptile display in America.

Trail's Travel Center, Minnesota — Intersection of I-35 and I-90

With 300 truck parking spots, CAT scales, great showers, and a truck wash, Trail's Travel Center has all the basics covered. They also have several restaurants, a sports bar, a movie theater, and a chapel where drivers can attend services conducted by Truck Stop Ministries each Sunday.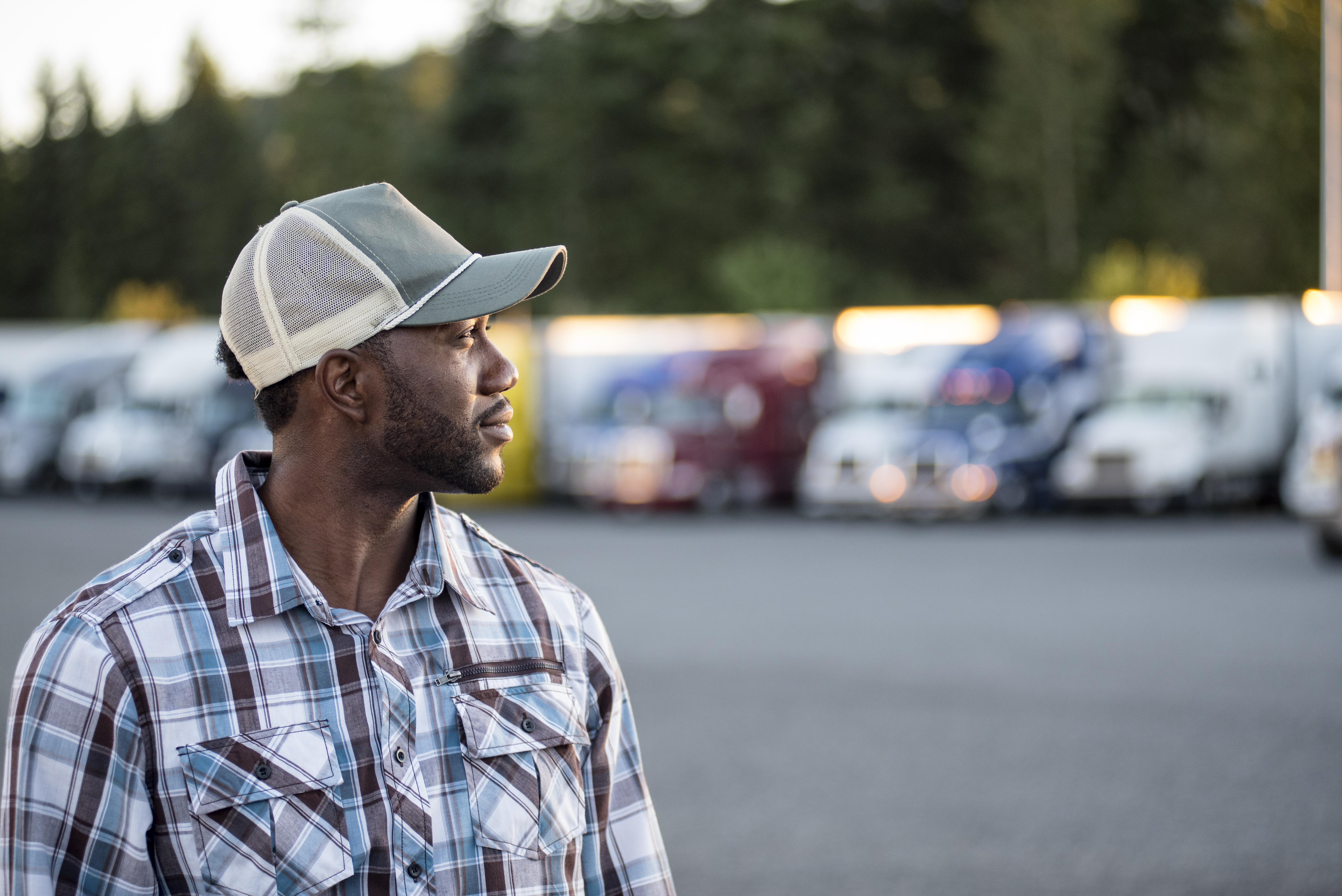 Trusted Truck Stop Chains
Many truck stops are operated under well-known brands and consistently provide truck drivers with the services, rest, and fuel that they need. Their dependability makes them popular and frequent stops for drivers, who know they'll find the services they need at locations like these. These chains can be found across the country.
Pilot Flying J Travel Centers are typically highly rated and you can find one just about anywhere. Most locations include scales, laundry services, showers, and parking spaces you can reserve online in advance so drivers know they've got a place to rest. Drivers who use the Pilot Flying J loyalty program can also earn points to redeem for discounts and other amenities.
With over 550 locations across 41 states, Love's provides 24-hour services for fuel, convenience stores, restaurants, and rest facilities. Love's also offers services for tire care and light mechanical services and is available for roadside assistance.
Sapp Bros. provides full-service travel centers across the country that provide clean bathrooms and showers, restaurants, scales, service centers, and 24-hour roadside service. Their facilities are a great place to stop if you're experiencing issues with your truck.

Interested in seeing the country with a new truck driving career? Learn more about driving with Pride Transport.