Advantages of Being a Refer Driver
by Pride Transport | Aug 26, 2021
We've said it before, and frankly, we will never grow tired of saying it; truck drivers keep this country moving. They keep us supplied, and without them, we all know what kind of nightmare we'd be facing.
We have tremendous respect and affection for all truck drivers, and we're thankful they are on the road doing the great work they do. We're always supportive of our drivers, and we know that even though it's not easy, driving a truck is a great job and an excellent way to make a living.
If you are thinking about starting a new career as a truck driver or you've been in the business for a while, and you're looking for a bit of changeup, you should consider driving reefers. If you do have experience and you have a keen eye for detail, driving reefers may just be the change you're looking for.
If you're just starting, sure, driving reefers isn't the first step most CDL holders think of but, it may be worth your while to give it a second thought. Here are some reasons why there are advantages to being a reefer driver.
Longer Hauls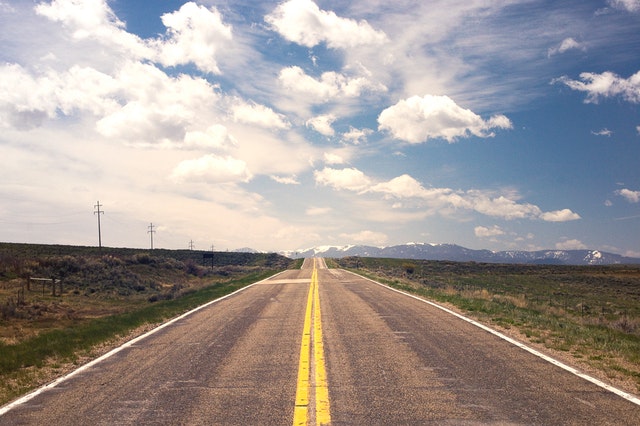 If you're looking for more miles on the road, being a reefer driver can give you that. When comparing reefer drivers to dry vans or flatbeds, reefer drivers average 700-800 miles compared to the 450 average driven in dry vans.
Reefer drivers will log 150-200 more miles on average and, more miles per haul means a driver is taking full advantage of available driving hours, which translates to more money.
Higher Pay Per Week
Reefer drivers typically make more money per mile than dry vans or flatbed drivers. If you combine this with the higher average miles per week, you'll quickly see that reefer drivers create more opportunities to earn more money for each trip.
Year-Round Demand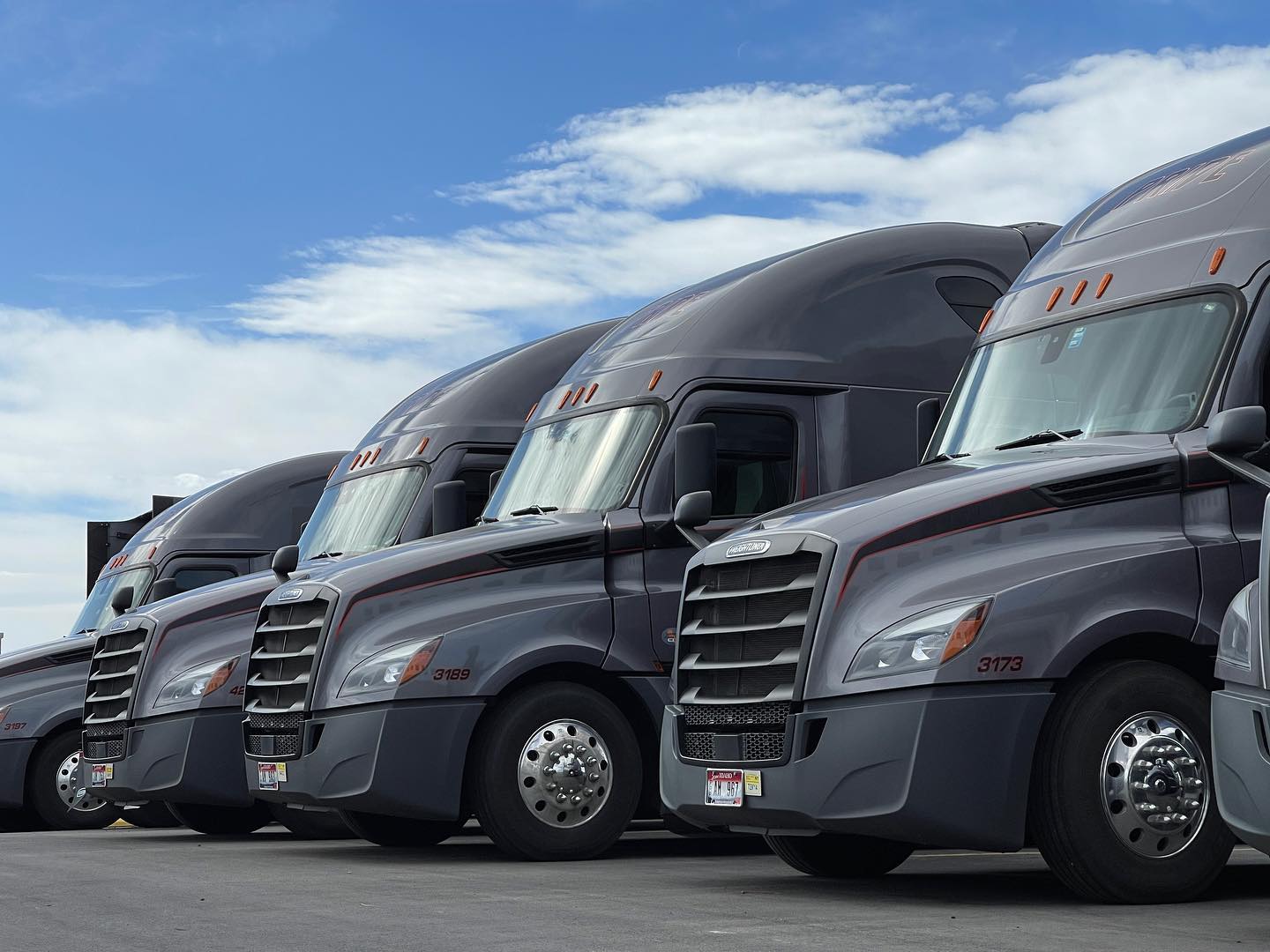 One of the advantages of driving a reefer is that there is demand for your services year-round. Even during the pandemic with lockdowns and low supply of goods, refrigerated goods, produce, meats, medicines still need to be hauled and delivered.
Some businesses have an "in-season" spike in demand for their products. This leads to swings of severe need and not so much. These companies deal with this, but it can cause a slowdown in the market for drivers if they are hauling dry vans.
Reefer drivers rarely feel this slow down or an unusual spike in need. Reefer drivers can count on steady work all year round. One of the reasons for this is that most refrigerated products are made right here in the U.S. With these products, there is no severe change in demand caused by the overseas market fluctuations. The bottom line is, reefer drivers are rarely casting about for a trailer; the work is exceptionally steady.
Reefers Haul Dry As Well
This is a significant advantage over other drivers; reefers can haul dry as well. Yup, it's true. Reefers can typically carry the same payload as a dry van, so they are always ready to accept hauls.
Reefer drivers enjoy the fact that they can easily go from refrigerated products to dry products because it means an opportunity to earn more money.
It's also job security. No matter what is going on in the world, the chances are that refrigerated goods will need to be transported.
Bring Some Diversity To Your Career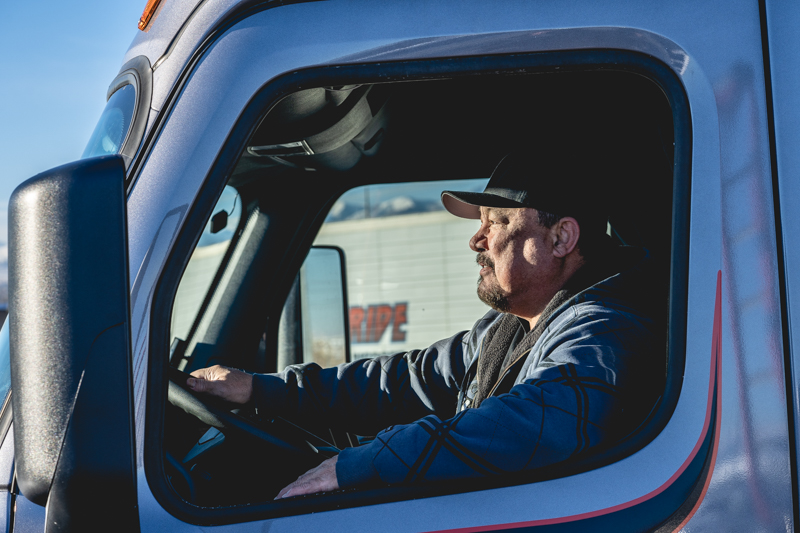 If you've been driving for a few years and you're looking to shake things up a bit, then driving refers may be just the change you're looking for.
As a reefer driver, you'll learn a few new skills, and you'll even find skills that you didn't know you possessed.
First off, refrigerated truck drivers need to be excellent decision-makers and problem solvers. Because of the temperature control required for successful reefer runs, a breakdown can mean losing a load. So, drivers must have quick, sound judgment when they run into unexpected challenges on the road.
Maybe driving a reefer will open up skills and traits that you have always had but haven't had to put to use. You could discover a whole new skill set that can make you more valuable as a driver.
Once you have a few years of experience under your belt, reefer driving is a great way to stand out as a skilled candidate for future jobs.
Gain a Better Reputation
Being a refrigerated truck driver takes more than just being a good driver. Punctuality and attention to detail are essential. Arriving on time for deliveries is a must. Often, a missed appointment isn't just a question of a slight delay. It can mean a very long wait time before you can reschedule your delivery.
With that in mind, punctuality is critical for anyone hauling a reefer trailer. Master this and you'll gain a reputation as a reliable reefer driver. This will keep you in demand, translating to more miles, more hours, and potential for more earning. And, there are many things you can learn and know about being a reefer driver that will open up your world a bit.
As you can see, there are many opportunities and advantages to being a reefer driver. This holds true for those just starting in the trucking industry and those who have logged some serious miles. Either way, your best chance for good information about driving, reefers or dry vans, is by checking out Pride Transport's website.
Pride runs one of the best fleets in the business, and they love their drivers. They're also very transparent so, ask and they'll give you straight and honest answers.
Being a truck driver is great work. It's not easy, but the nation depends on truck drivers to keep us moving, maybe this kind of life is perfect for you. There's really only one way to find out, contact Pride Transport today and start your life down a new and better road.