5 Common Myths about Truck Driving, Debunked
by Pride Transport | Feb 02, 2022
Truck drivers are the backbone of our country and keep the economy running. A significant part of the economy depends on drivers to transport freight across city and state lines. Unfortunately, there seems to be plenty of misconceptions about the truck driving industry. Many people talk about the trucking industry without truly understanding the industry, career, or lifestyle.
So, let's set the record straight and debunk the top five truck driving myths. Learn the truth about the truck driving industry and consider exploring this stable and rewarding career option.
Myth #1: Truck Drivers Are Paid Poorly
One of the most common myths about truck driving is that drivers don't make a lot of money. This is simply false! There is plenty of truck driving work available and drivers can make great money. On average, a truck driver can make about $70,000 per year. Truck drivers get paid by the type of route they drive, with OTR truck driving jobs typically paying the highest salary.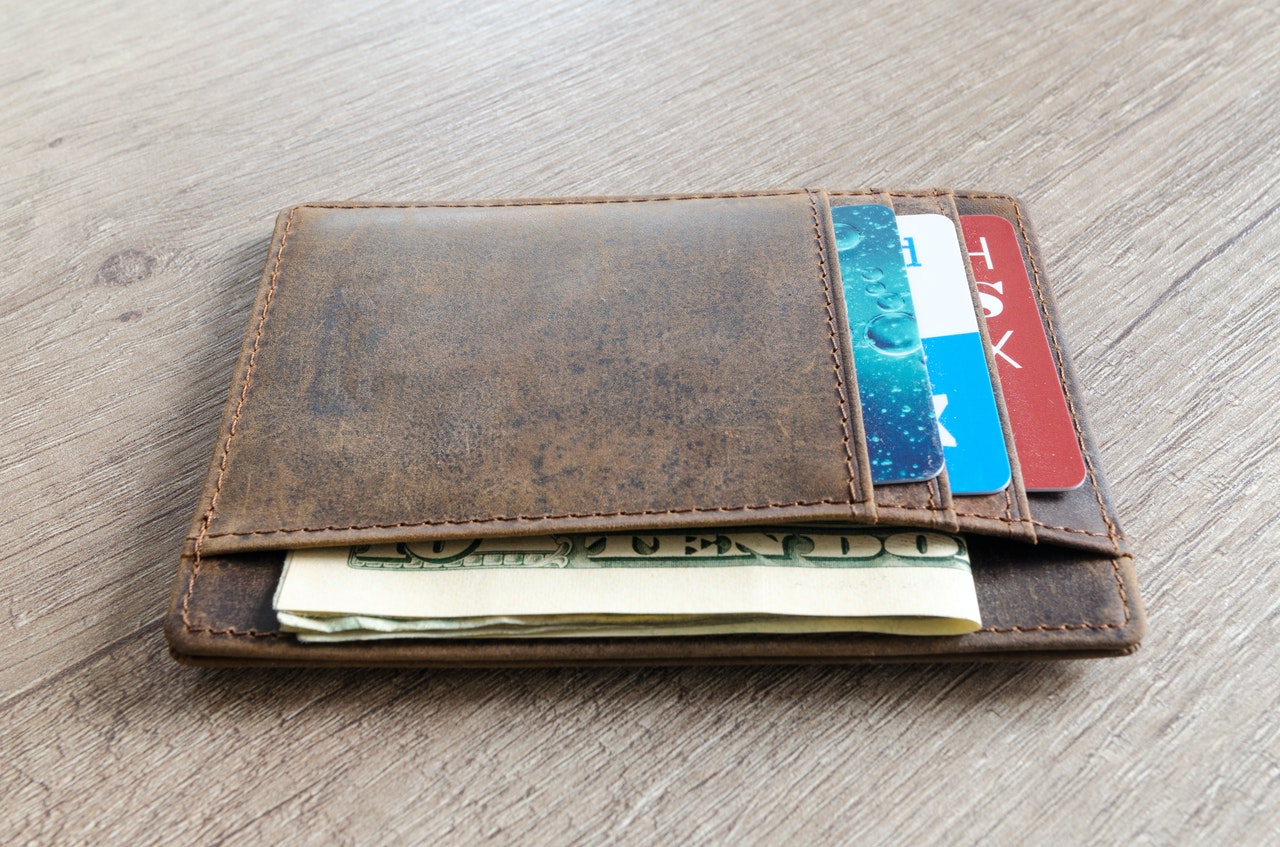 At Pride, our pay is based on experience and ranges from $0.51 to $0.75 per mile. Most of our drivers average about 2,700 to 3,000 miles per week. Our drivers also enjoy the following benefits:
$10,000 sign-on bonus

Health, dental, vision, EAP, and supplemental benefits after 60 days of employment

401k offer with a 20% match of employee contributions

Six paid holidays each year ($100 per holiday and additional runner pay for drivers working on Christmas)

One week paid vacation after one year and two weeks after two years

Pride's culture
In addition to competitive pay, we also offer a variety of amenities to help drivers relax at the yard, including comfortable seating, multiple TVs, workout equipment, a pool table, private showers, a Bistro To Go! Market, and close proximity to several restaurants and retail stores.
Myth #2: Only Men Drive Trucks
Another common misconception about the truck driving industry is that only men drive trucks. While the industry is still predominantly male, there are female truck drivers. According to the Department of Labor, the number of professional driver/sales workers and truck drivers in the United States is 3,364,000. Since 7.8 percent are women, this means that there are at least 262,392 women truck drivers.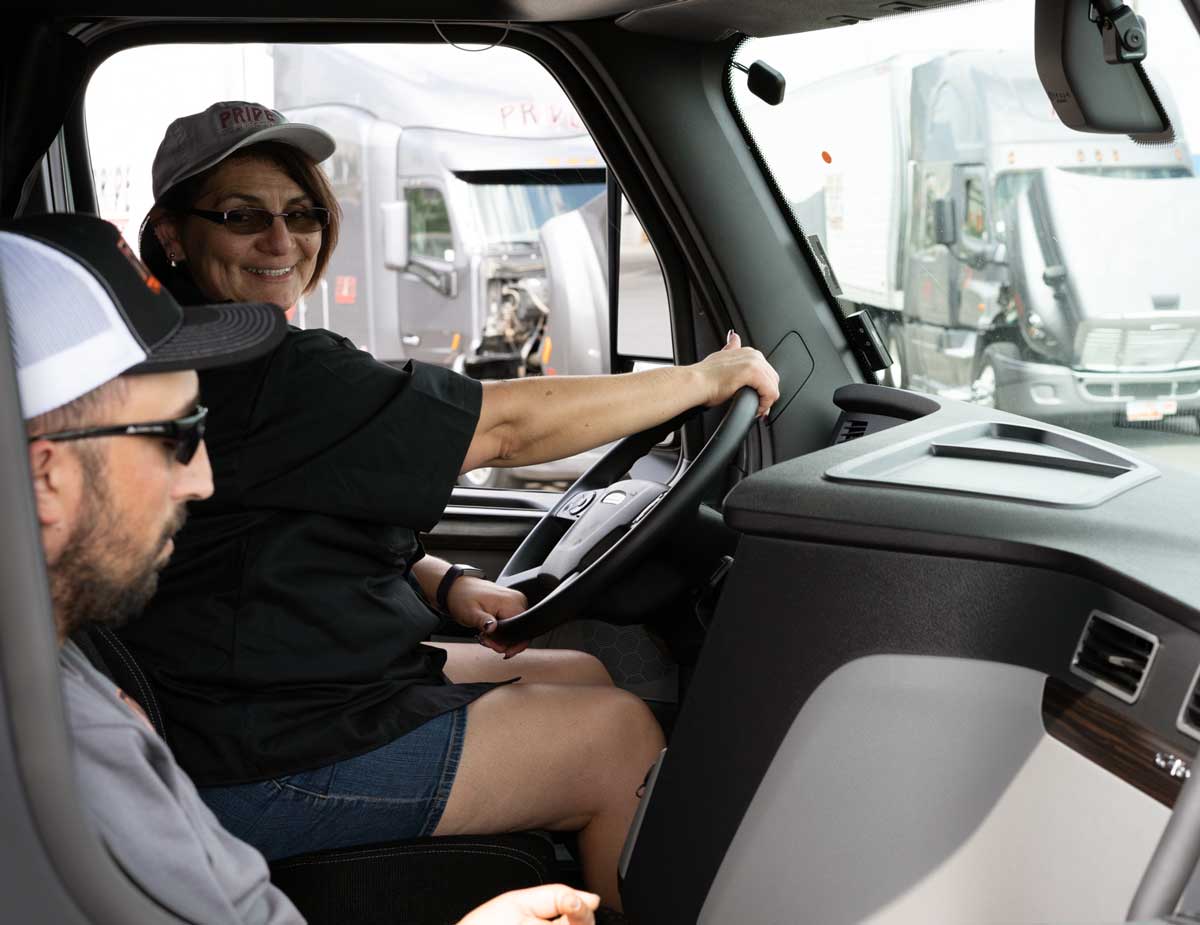 In 2019, a survey from Freightwaves found that women made up more than 10 percent of over-the-road (OTR) truck drivers – an increase of approximately 30 percent from the 7.89 percent reported by the 2018 survey from the Women in Trucking (WIT) Association. That same survey also found that the increasing trend of women in the trucking industry doesn't stop at the driver's seat. The percentage of women executives in trucking companies has increased to more than 24 percent year-over-year.
At Pride, women make up 11+% of our driving fleet. And though our female representation has in general always been above the national average, we continually focus on recruiting and retaining women. We realize the competitive edge that comes with diversity.
Myth #3: Autonomous Trucks Will Replace Truck Drivers
Some people speculate the truck driving industry will lose jobs due to the rise of self-driving technology. In reality, that risk is extremely low. It is highly unlikely that truck drivers will be completely replaced by autonomous trucks. Also, drivers who are in their careers now, can expect to retire as a truck driver.
One of the main reasons why truck drivers cannot get completely replaced by autonomous trucks is because drivers do more than just drive trucks. Truck drivers perform numerous tasks including performing vehicle safety checks, securing cargo, maintaining logs, and providing customer service. Many of these tasks are not autonomous and are nowhere close to being fully automated.
Myth #4: All Truck Drivers Are Unhealthy
Truck drivers are required to sit down for long periods of time as they drive across the country. However, this doesn't necessarily mean all truck drivers are unhealthy. In fact, drivers are required to be in good physical health to ensure they're well enough to drive.
Before hitting the road, drivers must pass the Department of Transportation (DOT) physical examination. The DOT physical is a health exam required by the Federal Motor Carrier Safety Administration (FMCSA) and helps determine if a driver is fit to physically, mentally, and emotionally operate a commercial motor vehicle.
The DOT exam typically include:
Blood pressure rating

- DOT physical blood pressure must be in an acceptable range. A driver with a

blood pressure (BP) rating

of less than 140/90 may be certified for two years.

Vision test

– Drivers must have 20/40 vision with or without prescription glasses or contacts. This means that you must be able to see at least 20/40 with both eyes, at least 20/40 with the right eye, and at least 20/40 with the left eye.

Hearing test

– Drivers must pass a hearing test. At the hearing test, the medical examiner will check to see if you can hear a forced whisper in one ear within a five feet distance without the use of a hearing aid.

Drug test

– Drivers cannot use any habit-forming substances that will compromise or impair their own safety or the safety of others on the road.

Cardiovascular screening

– Drivers have to have good heart health. Since CMV drivers are at higher risks for injury and death, they need to have good heart health to pass the cardiovascular screening..
Since all truck drivers must pass this very detailed DOT physical exam that requires you to be in good physical health, we can easily debunk this myth that all truck drivers are unhealthy.
See what you can expect during a DOT physical Exam.
Myth #5: Drivers Are Never Home
While truck driving gives you the opportunity to stay out on the road for days, weeks, or even months, drivers are never forced to stay out for longer than they want to. At Pride, we have some drivers who go home every night, some who say out for months at a time, and others somewhere in between. It all depends on your lifestyle and the type of driving job you choose.
Pride has different driving jobs to meet your unique needs. For example, if you prefer to drive with a partner, we have team truck driving jobs available. Our team drivers not only earn up to $0.90 per mile but also average being home each week (unless they want to stay out longer, of course). If you prefer to drive alone, we also have flexible solo truck driving jobs.
Myth #6 Truck Driving is a Lonely Profession
We think that Pride driver Bill Gillette put it best when he said "quite the opposite, actually. I have found so much joy in trucking because of all the new people I get to meet.
My three years of OTR trucking have been like living the "van lifestyle" that so many people dream about in retirement. Except my "van" has a full sized mattress ( with a bunk on top), a refrigerator, a microwave, a 10-speed bike, my skateboard, golf clubs and two pickleball paddles. Oh yeah, a TV and all my fishing gear as well.
I get to see every part of the United States, experience all 4 seasons, meet amazing new friends, and best of all, THEY ACTUALLY PAY ME REALLY WELL TO DO IT! (They also pay for my gas and insurance!)
So instead of spending my retirement by travelling, I'm actually making BANK by travelling. Can't think of a better way to enjoy my golden years."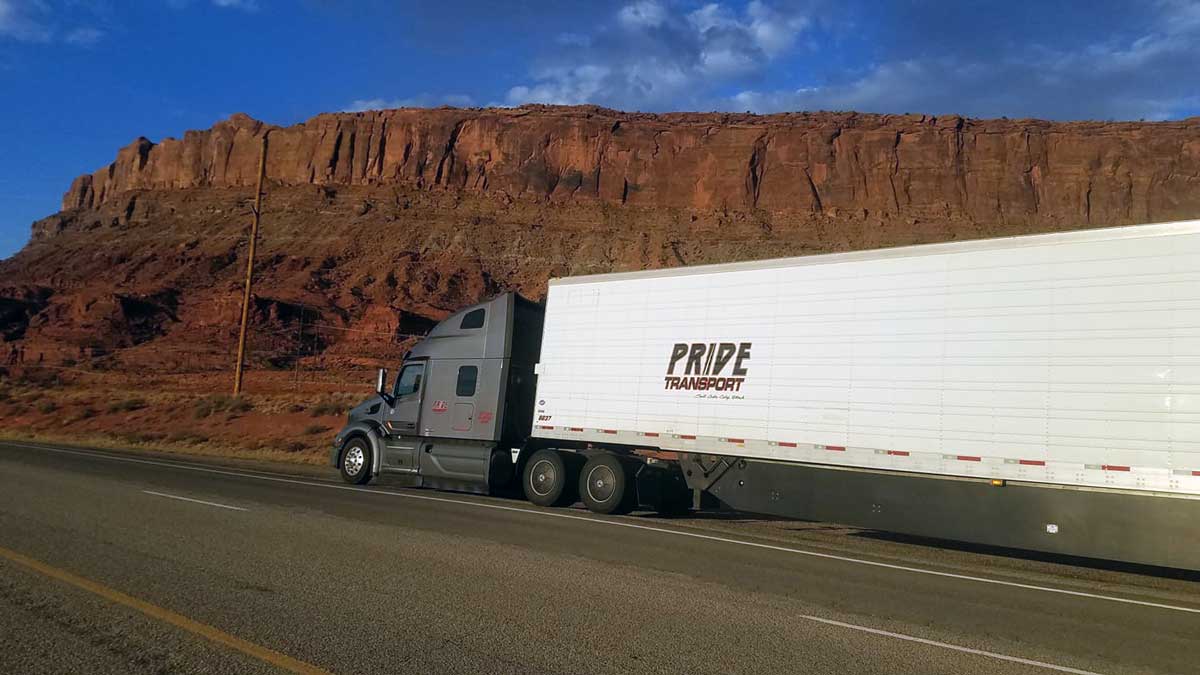 Photo courtesty of Bill Gillette
Myth #7 Truck Drivers are Cowboys, Law Breaking Rebels
Marie Rodriguez says that while "Yes, some do wear cowboy boots and hats" most truck drivers are "not going to risk losing their livelihood (translation: their CDL license) by driving like they did in those old movies from the '70s and '80s." We agree, and as a carrier require all our drivers to have and maintain a good driving record.
Marie goes on to make a great point by saying "You know how hard it is to keep your driving record clean? Now imagine doing that, while driving hundreds of miles a day. Also, truck drivers have to pay closer attention to road signs. In some states, we are not allowed to drive in the far left lanes, or we have a lower speed limit than cars, or some routes are restricted to trucks. Many car drivers do not know how to drive around big trucks, and truck drivers know this. Because of this, most truck drivers have to 'think for the car' to anticipate what 'mistakes' the car driver may make, so that they can safely navigate around them. Most of the truck drivers I worked with took pride in their professionalism, clean driving records, and respected traffic laws. In some cities there are trucking companies that work closely with law enforcement to educate their communities on driving safely around big trucks."
Drive With Pride
Pride runs in the entire lower 48 states and has truck driving job openings available now. If you're looking for a stable career that pays well, consider working with Pride and apply for a job today.