Visit Pride at The 32nd Annual Great Salt Lake Kidney Kamp Truck Show
by Pride Transport | Aug 09, 2021
Visit Pride Transport at The 32nd Annual Great Salt Lake Kidney Kamp Truck Show
The Great Salt Lake Truck Show is an annual charity truck show held each year at the Electric Park at Thanksgiving Point in Lehi, Utah. With an overall goal of promoting a positive image of the trucking industry, the truck show also seeks to raise funds for the National Kidney Foundation of Utah and Idaho. Truck drivers, vendors, and sponsors come from all over the country to help support this two-day event benefiting Kidney Kamp for Kids. Although last year's event was held virtually due to the pandemic, the show makes a full return this year with a live, in-person affair.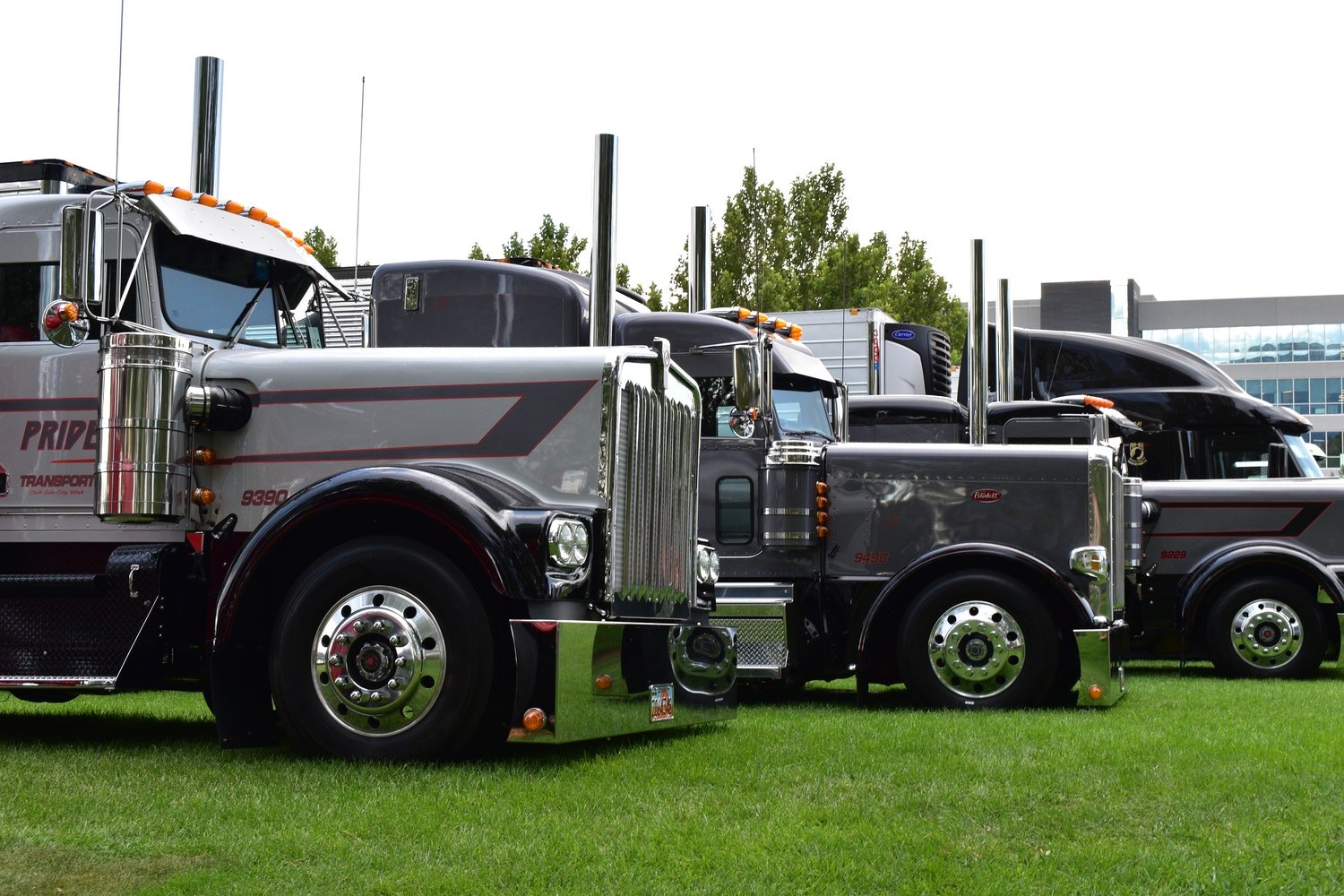 Pride Transport show trucks lined up on grass at The Great Salt Lake Truck Show
Family connection Leads to Annual Event
While simply attending this free, family-friendly event as a member of the local community is a fun way to spend your weekend, for the Pride family, the history of the event hits close to home.
Over 30 years ago, Pride founder Jeff England and Pride employee Leonard discovered that they had more in common than just a love for the truck driving lifestyle. Leonard's son, David Michael, suffered from a kidney disease that eventually took his life. Jeff was also familiar with the devastating effects of kidney disease as his brother, Rod, had lost his life to it, as well.

Kidney disease is often referred to as the silent killer and affects about 30 million Americans each year. Anyone can get kidney disease at any age, but those with an increased risk for kidney disease may have a family history of kidney failure, high blood pressure, or diabetes.

Unfortunately, not many people understand the importance of your kidneys. Not only do they help remove waste products and extra fluid from your body, but they also keep your bones healthy, filter your blood, make red blood cells, and maintain a proper balance of salt and other nutrients in your body.

Kidneys are incredibly important organs that work constantly to keep your body healthy. When your kidneys stop working, you become dependent upon treatment to perform their role. If your kidneys fail, you're at a much higher risk for other health complications such as diabetes, high blood pressure, heart attacks, and strokes.

Because of this harsh reality, Leonard and Jeff wanted to find a way to continue raising awareness for this deadly disease. Together, they started the Great Salt Lake Truck Show and partnered with the Kidney Foundation of Utah & Idaho to sponsor Kidney Kamp.

This annual event is more than just a way to showcase trucks; it's a place where the community can come together to learn more about kidney disease, how it affects the daily lives of millions, and raise money for the Kidney Foundation.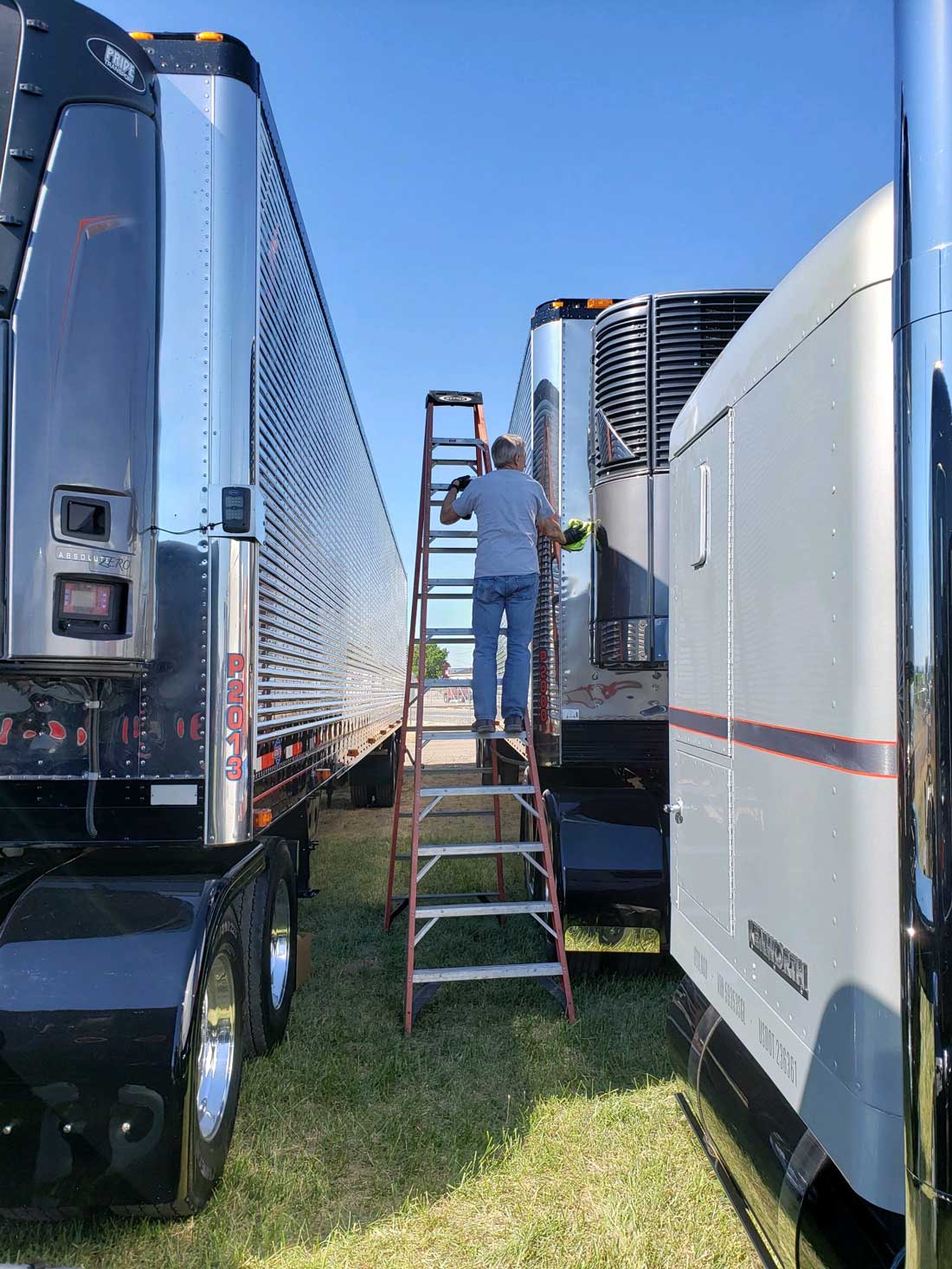 Jeff England polishing aluminum semi truck reefer trailers
Making an Impact With Kidney Kamp

Jeff, Leonard, and the rest of the Pride family know that the amount of work that goes into setting up this event is only a small fraction compared to the time that kidney patients spend in the hospitals away from their friends and families. Knowing this, Pride designs the event to create a positive impact on the lives of those in attendance who suffer from kidney disease.

As tradition goes, the annual Great Salt Lake Truck Show and the National Kidney Foundation of Utah & Idaho sponsors Kidney Kamp, a nonprofit organization that provides support (not to mention fun!) to children with kidney disease. Proceeds and donations from the event let more than 200 children with kidney failure or who are on dialysis or awaiting a transplant attend a magnificent camping experience in the mountains.

At Kidney Kamp, patients can leave behind thoughts of the hospitals and enjoy recreational activities such as hiking, swimming, fishing, basketball, miniature golf, racquetball, shuffleboard. Camp attendees can even enjoy arts and crafts. Motivational speakers inspire children and families with stories about overcoming adversity and how to deal with life's challenges.

Kidney Kamp helps build children and families build self-esteem, hope, and create life-long friendships while enjoying the great outdoors. Attendees leave the camp feeling transformed and with greater confidence to cope with the challenges of daily life with kidney disease.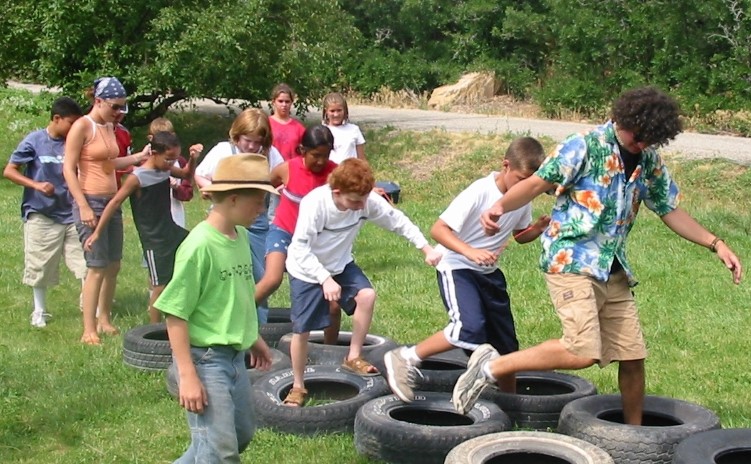 kids running through car tires
2021 Great Salt Lake Truck Show Event Details

The 32nd Annual Great Salt Lake Kidney Kamp Truck Show will be held the weekend of August 13th & 14th, 2021 at Electric Park at Thanksgiving Point in Lehi, Utah.

This free, family friendly event includes a car show, entertainment, food, trophies, and prizes. The truck show features over 100 big rigs and 40 antique cars, making it one of the most popular truck shows in the western United States. Trucks from around the United States attend the show to compete in a variety of categories including Best in Show and People's Choice Award.
2021 Great Salt Lake Truck Show schedule

Proceeds from the annual event will benefit the annual Truck Show Family Kidney Kamp for dialysis and transplant patients and their families. To date, the Great Salt Lake Truck Show has raised over a million dollars to support the Truck Show Family Kidney Kamp.
For more information about The Great Salt Lake Truck Show visit: https://www.saltlaketruckshow.com/

If you're unable to attend but would still like to donate to the cause, donate here.

Mark your calendars, bring your friends, family, have fun, and help us raise money for a great cause. While you're there, stop by the Pride Transport booth to say hi and check out the Pride trucks that will be on display. Talk to us, ask questions, and see if being a truck driver might be the right lifestyle for you.

Drive with the best, Drive with Pride.