10 Reasons Millennials Should Become Truck Drivers
by Pride Transport | Jun 22, 2022
In a 2021 report, the American Trucking Association (ATA) estimated that the truck driver shortage would hit an all-time high of over 80,000 drivers. While the report cites many factors driving this shortage, one of the main issues is the lack of diversity in the trucking industry in gender, age, and backgrounds.
To solve the truck driver shortage, the industry must be able to recruit and retain talent from new places. We know that we need to become allies for women who join the transportation industry, supporting them and avoiding old industry habits of harassment and judgment. Military veterans are another group who make great truck drivers, with their levels of self-discipline, mental stamina, and situational awareness helping them be excellent drivers. But if we're going to address the driver shortage, we need more help.
One of the factors in the ATA report is the "high average age of current drivers, which leads to a high number of retirements." So, we know that we need to start recruiting younger drivers to the trucking industry. Millennials, generally considered those born from 1981 through 1996, is projected by the U.S. Bureau of Labor Statistics to have the largest gain in workforce population by 2029.
So, why should millennials consider truck driving as a career? We have ten reasons why millennials will love truck driving.
#1: High Salary
Indeed cites the average base salary for a truck driver in the United States as $74,099 per year. That number doesn't take into account any signing bonuses, 401(k) benefits, insurance, and other benefits. While there are requirements to become a truck driver, they're relatively low in cost compared to other high-paying entry level jobs.
#2: Faster Qualifications
Most jobs with high starting salaries have significant requirements for applying to and landing the job. Four-year degrees can easily turn into an even longer time investment! Compare that kind of time to a truck driving school, which only takes an average of seven to eight weeks to complete. That means that new drivers can be on their way within just a couple of months, whether this is their first career or a change from a prior industry.
One possible roadblock to becoming a truck driver quickly is age; truck drivers must be 21 years old to travel over state lines, so if you're looking to become a truck driver right out of high school you'll have to wait longer to qualify for interstate opportunities. However, the Safe Driver Apprenticeship Pilot Program is being considered to help alleviate the driver shortage. The program would allow 18 year olds with state-issued commercial drivers licenses and a clean driving record to drive interstate routes with the supervision of an experienced driver.
#3: Less Expensive Education
The primary cost of becoming a truck driver is obtaining a Commercial Driver's License (CDL) in your state. Getting a CDL will require some training, which varies from $1,500 to $8,000 depending on the school you select, as well as some state fees to get the actual license. Overall, new drivers should expect to invest between $3,000 and $10,000 to train and earn their CDL. You can read more about the cost of earning a CDL in 2022 here.
Compared to the cost of technical college or a four-year university degree, the financials behind getting a CDL are pretty low when you consider the starting salary of a truck driver. Many companies, Pride Transport included, will also pay drivers during on the job training. If you're a driver based in Utah, we've gathered the best CDL schools in Utah for you to compare your options.

#4: See the Country
With over 12.8 million posts on Instagram and amplified attention on Youtube, the concept of van life is clearly popular among millennials. One of the main reasons that people adopt this lifestyle is to see the country, so why not get paid while you do it?
As a bonus, truck drivers benefit from the thousands of truck stops across the country that provide safe overnight parking, showers, restaurants, and other amenities. You'll find much better resources as a truck driver going across the country than you will in a van…and you'll be earning money and building a career at the same time.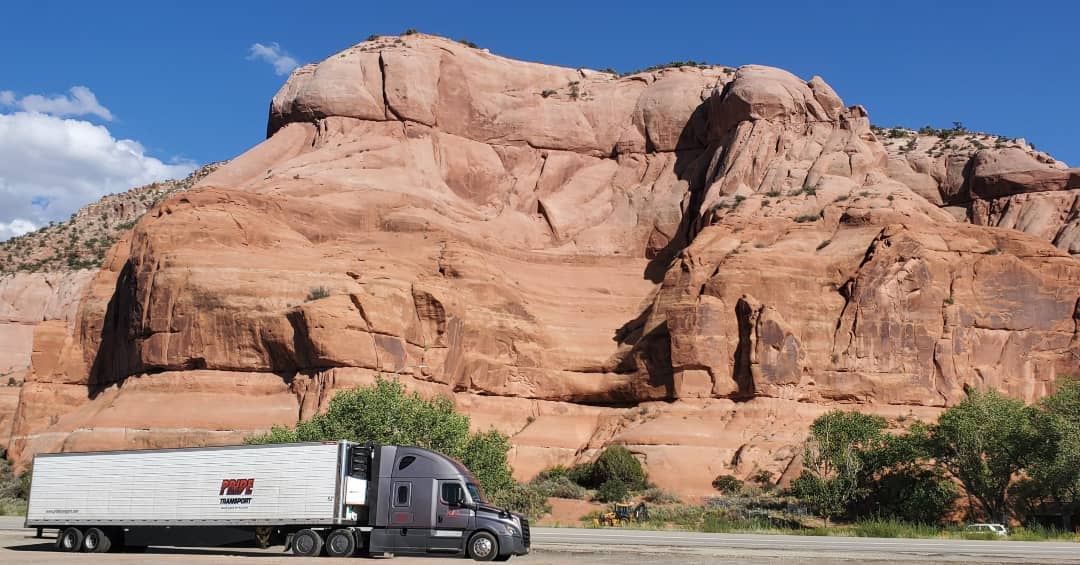 #5: No More 9-5 Desk Work
If sitting at a desk all day, every day doesn't appeal to you, then you might love the variety offered in truck driving. Some drivers stay in their own state, taking shorter routes that allow more time at home. Others opt for the cross-country opportunities. Both roles have options for day or night shifts, which can give night owls more choices than many other careers.
#6: Excellent Job Security
In an uncertain economy, truck drivers can rest easy knowing that the public need for goods isn't going anywhere. From grocery stores to e-commerce, truck drivers are consistently in high demand. The odds of experiencing a layoff as a truck driver are slim to none.
We don't see that changing anytime soon. While new technology does impact some deliveries, large shipments of time-sensitive goods will continue to be dependent on human labor to get them to their destination safely and on-time.
#7: Experience New Technologies
New tech is making its way into vehicles all the time, which can be exciting for millennials who have spent their lives watching and using new technology on a daily basis. Additional safety features can help truck drivers hit the road with confidence, reports NBC News, saying that "...drivers shouldnt think it [technology] means they'll be out of work. If anything, they'll just work differently, and perhaps more enjoyably."
We're a long way from fully self-driving trucks, but the emerging technology certainly has the potential to improve driver experience, lower risk, and provide more flexibility.
#8: Better Rigs to Help Drivers
Part of the reason that truck driving is such a male-heavy industry is that it used to require a significant amount of physical labor. Ellen Voie, president and CEO of the Women in Trucking Association, sees this as a benefit for women particularly. "There's very little physical exertion anymore," according to Voie. "Even the hood releases and the dollies are hydraulic. You just push a button. There aren't any challenges that women have that men don't when it comes to the job."
While that's great news for women specifically, it's really a benefit to all younger drivers. Trucks are much more efficient, more ergonomic, and more secure than they were in decades past.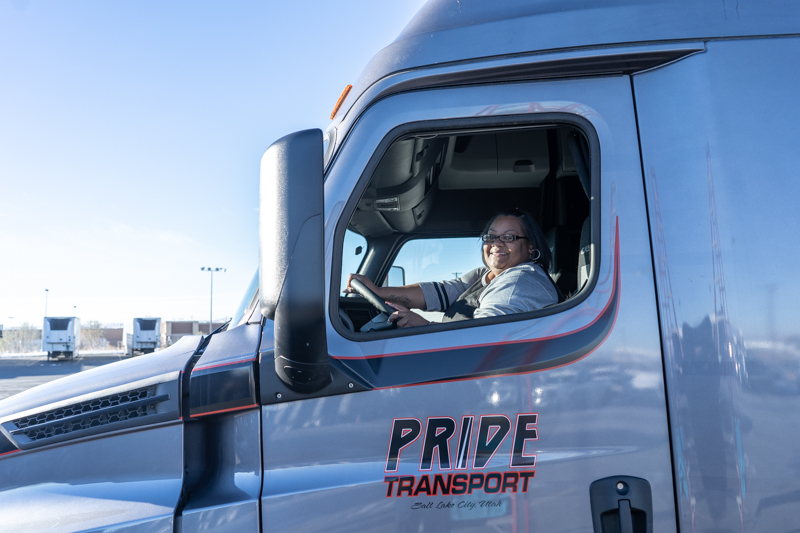 #9: Clear Career Growth
Millennials like flexibility, and many find themselves drawn to entrepreneurship and starting their own businesses. Truck driving can be done as part of a larger company and team, but you can also opt to be an owner-operator and be your own boss. Owner-operators may choose to select their own routes and work independently, or eventually start their own fleet and eventually train younger drivers.
If working for a larger company suits you better, drivers have many opportunities to earn more with experience, certifications, and profitable routes. Drivers can also choose to eventually transfer into fleet operations or education, allowing them to have management opportunities and make career progress without being on the road.
#10: Experiences on the Road
Ultimately, we all choose careers that we hope will provide us with experiences that help us grow. Truck driving will make new places, people, and experiences a consistent part of your work days. If you're looking for a career that will help you broaden your horizons, truck driving could be the perfect fit. Click here to learn more about driving with Pride.